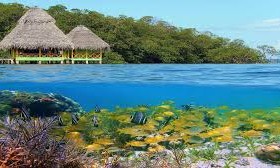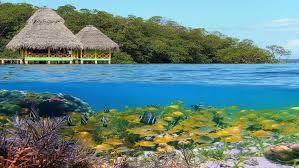 Boca del Toro is a province of Panama, an archipelago comprising one mainland and 9 major islands scattered in the ocean. The name means "mouth of the bull". Located on the northern coast of Panama,  Bocas del Torro is definitely among the top places to visit in Panama. With 52 cays and hundreds of islets, it is a visual delight standing from any point of the province.
Main attractions at La Boca, Panama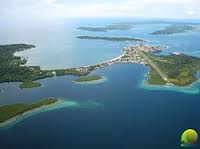 Boca del Toro, Panama is famous for a number of things few among them being home to a UNESCO World Heritage site, a National Marine Park which is deemed to be the first in Panama and the maximum number of ecotourism tours conducted among all other islands of Panama. The people are mainly the Western Indians, the Latinos and the 'gringos' who are a relaxed community and extend a warm hand of welcome to anyone visiting the islands. Rarely are people distinguished on the bases of class or colour and the harmony is charming. Much has to do with the climate and surroundings, no doubt. Bocas del Toro has a warm climate round the year with spells of rain during the monsoon seasons. Winters are also pleasant and tourists throng here in hundreds. Tourism is comparatively cheap here and you don't have to spend hundreds of dollars on hotel reservations or tours
What to do in Bocas del Toro
There are numerous things to do in Bocas del Toro such as snorkeling, diving, learning native Spanish, catamaran sailing, eco-tourism, hiking, bicycling, swimming and just relaxing on the wonderful beaches in peace and tranquility. . Bocas del Toro beaches are a perfect harmony of nature and modernity. There is a perfect blend of the raw natural feel and modern facilities to cater to the comforts of the travelers. For an experience is the natural environment of the American Indians with a decent touch of development, Bocas del Toro is the place to visit while touring Central America.