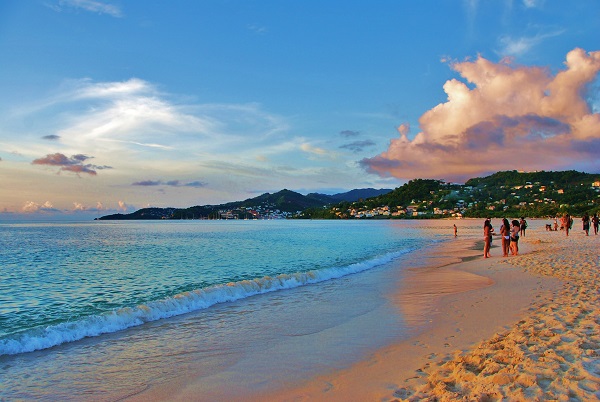 Grand Anse Beach – Information and Guide
The Grand Anse is a curved beach with trees along the edges. The water is clear and blue where you can take a cooling dip or take shade under the leafy branches of the trees. This is as un-spoilt as a beach you can get in Saint Lucia. It is far away from the populous tourist spots and is a great beach for couples in Saint Lucia as it affords seclusion.
It is located in the eastern part of the mountainous coast. It lies to the north of Dennery and offers a respite from the crowd. It lies in the middle of the island, 4 miles east of Babonneau. The beach is set to become a part of a national park. It is a calm environment with just the sea, sun, sand and nature.The coolest feature of this place are the turtles. The literal meaning of this beach's name is big bay and this is exactly how it looks.
Amenities
There isn't anything near the beach and it could be a little difficult to reach. However, you can drive down by a car and it is totally worth it.  There are peaks that are covered in lush green vegetation and the drive towards it is breath taking.
Why is it attractive?
Miles and miles of water, blue sky and a quiet sanctuary like space. This is what you get in Grand Anse. You won't find many people there and it offers seclusion. The place is amazing for some quiet R&R time. Lay on the sand with a book or a beer and watch the waves roll in. It is also well known for leatherback turtles who lay their eggs here. And if you are lucky you can see the baby turtles come out of their nest and head for the water.
Things to do at Grand Anse
There isn't much to do at the beach and that is the beauty of it. If you want to take your partner out for quiet time at the beach where there aren't many people, this is it. It is one of the best beaches for couples in North America. Pack a picnic with goodies and surprise your partner under the trees. The beach affords privacy and allows you to soak in the natural surroundings.