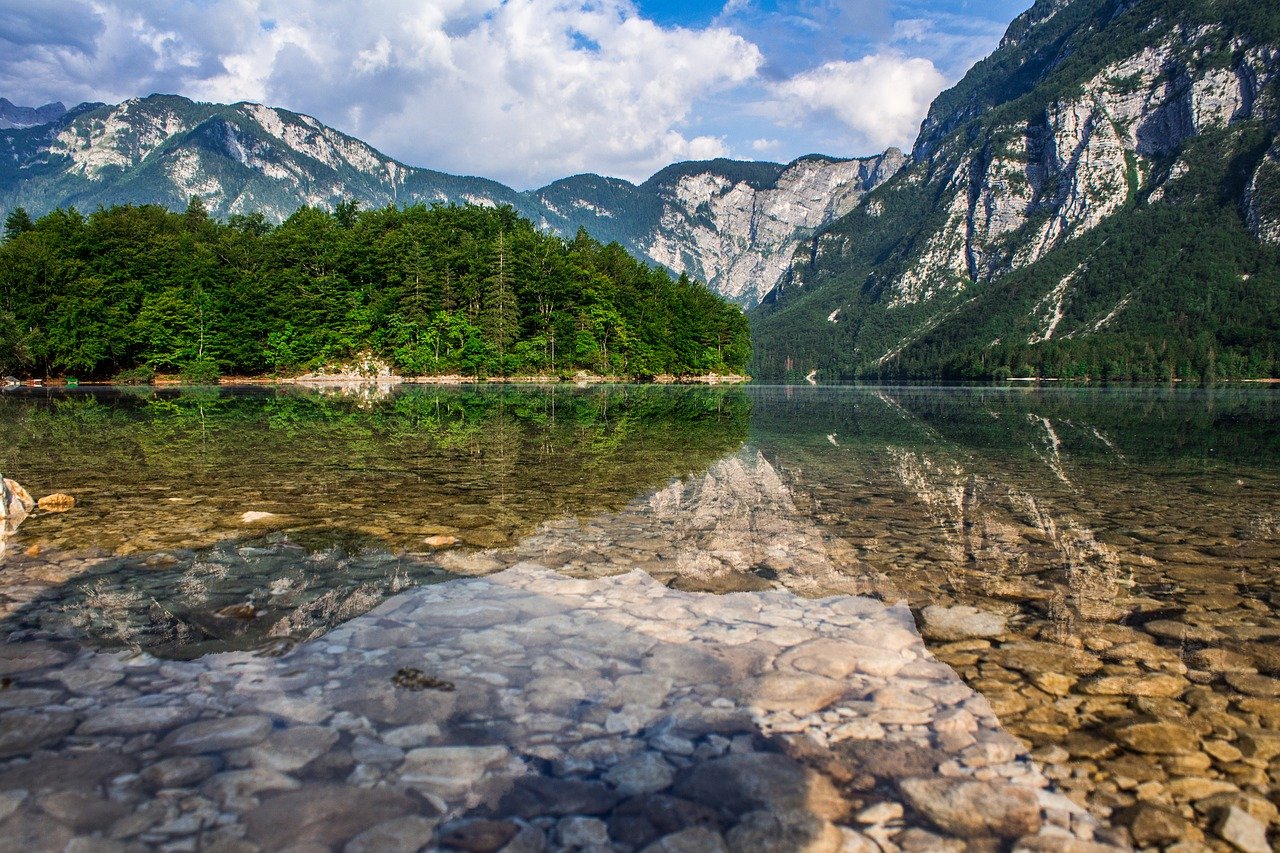 Most Romantic Places in Slovenia
What better place to have a romantic getaway than Slovenia as the name of this country itself has the word 'Love' in it. You must visit Slovenia as this place oozes love in all forms of art, culture, food and its people. It is blessed with a picture-perfect natural landscape, allowing you to choose a terrain and spend the best time with your lover. Be it a lazy afternoon reading a book together by the Soca River, a walk down the renaissance times at Ljubljana or a serene experience amidst the forest connecting with your spirits in the forest of Vintgar Gorge, Slovenia has it all. We will look at some of the pristine and the most romantic places in Slovenia.
For couples, Slovenia is best known for its spas. Imagine, being at an isolated place, like one of your favorite rom-com movies. A beautiful resort with wooden structures in your room and a grand fireplace that warms up your desires. Imagine, being there with the love of your life, bathing in a warm jacuzzi in your hill-top room's balcony such as that in Villa Bled and sipping one of the finest wines from the vineyards of Maribor. It's this like a dream? Well, your dream can come true, as there are many best places to see in Slovenia for couples and create memories of a lifetime.
Ljubljana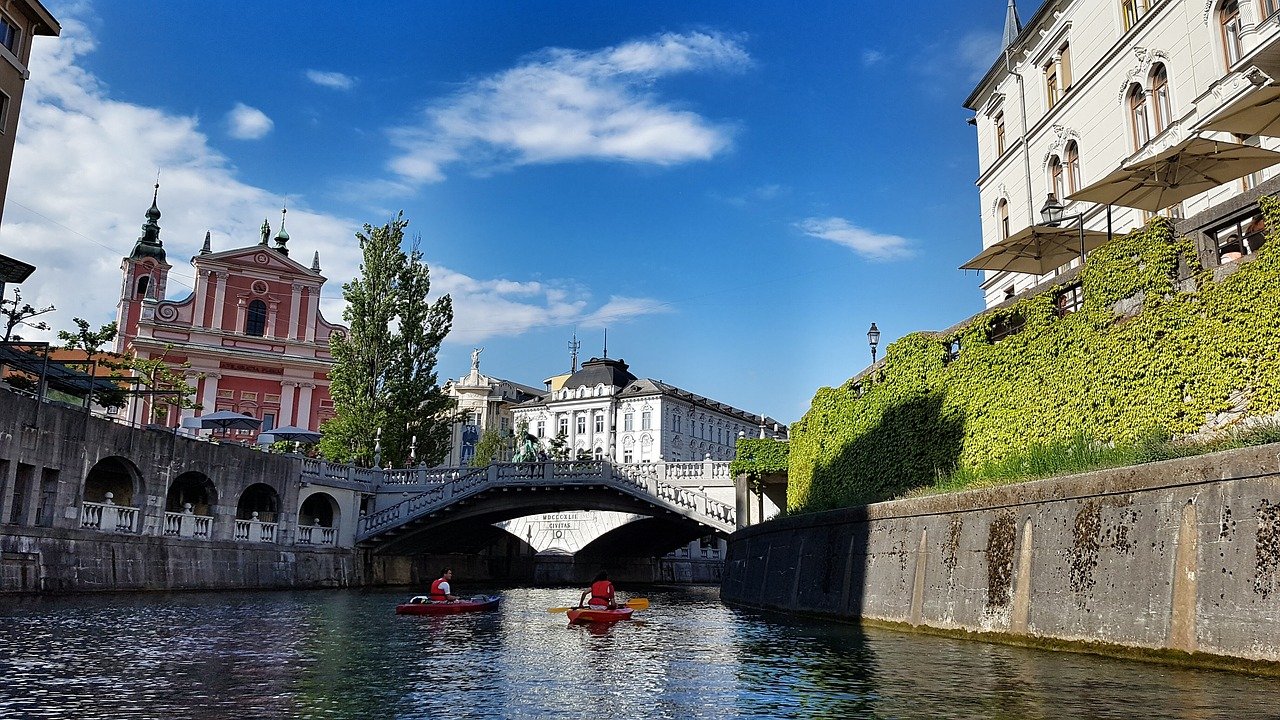 Topping the list of the most romantic places to see in Slovenia, is its capital itself. Ruled by the Romans over 2000 years ago, this place has a beautiful vibe of historical urbanism. This charming old city has original decedents with their lineage dating to 5000 years ago. For couples, there are many places to visit in Ljubljana. They can walk hand-in-hand on the cobalt streets of this historical city or have an interesting conversation with your lover at a bar that has an architecture dated back to the medieval. One of the must-do activities for lovers here is to put a paddle lock on the Ljubljana bridge and vow to be together for a lifetime.
Lake Bled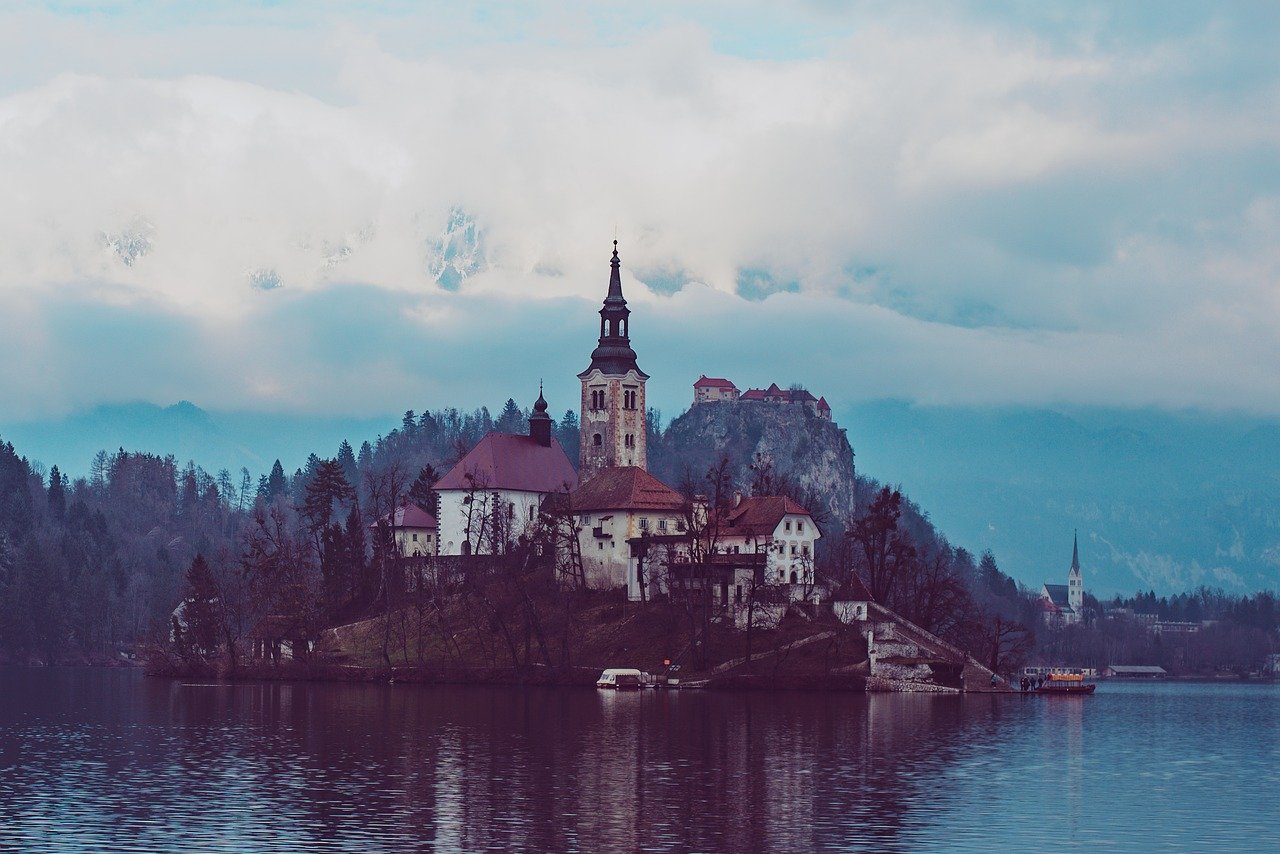 Yet another most romantic places to see in Slovenia is Lake Bled. Situated around the Julian Alps, this lake is home to the only island in this country. A must visit place in Winter, this island is home to many romantic experiences exclusively catered for couples. You can start your romantic journey by taking a local boat to the island. Here you can visit the legendary Baroque Church which is often flooded with couples who come to make a wish by ringing the bell. If you intend to propose, a carriage ride followed by a candlelight dinner and lastly the scrumptious Bled Cream Cake can be arranged to help you create your perfect proposal.
Piran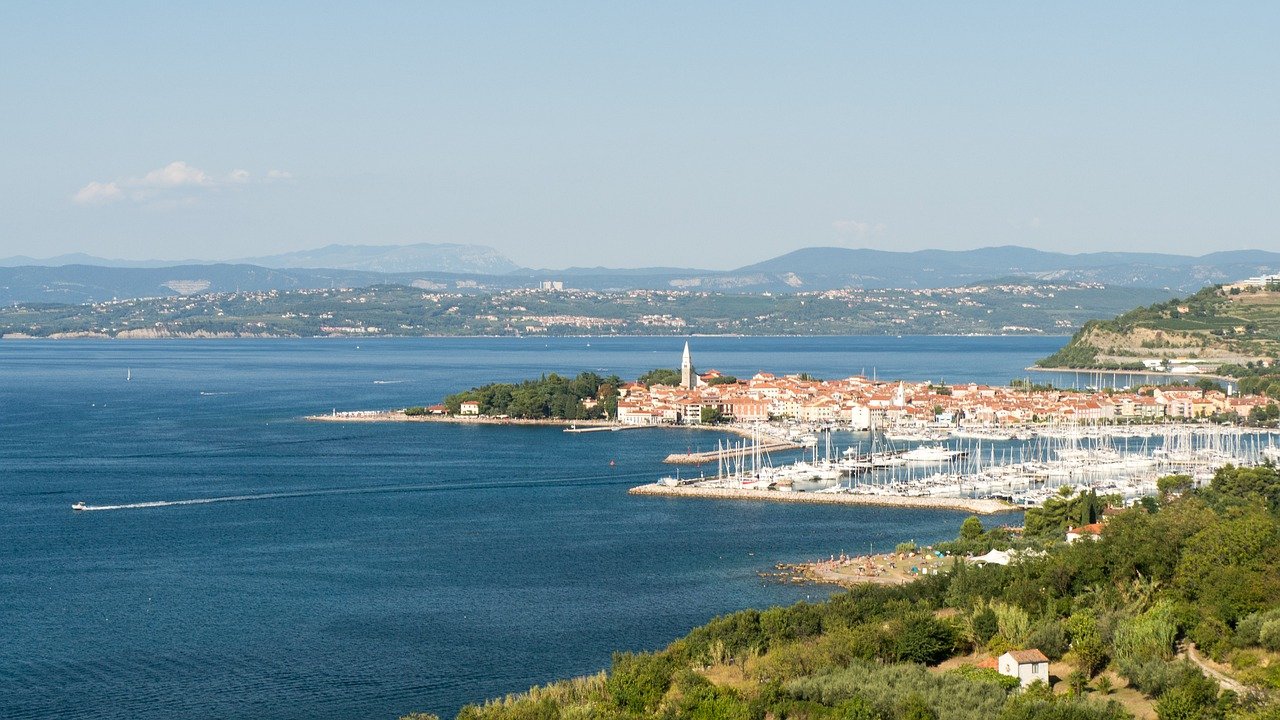 There are many romantic places to see in Piran. You can start by enjoying a local dinner by the most scenic coastline of Slovenia located at Piran. You can add a local flavor to your main course with an item dated back to 700 years ago called the 'Fleur De Sel', which is basically kosher salt from the pans of Piran. When is Piran, a toast to your beautiful lover can only be complemented with Dulcis Mare sparkling wine? The specialty of this wine is that it comes from the grapes of the Brda Hills, which is allowed to be matured for over two years deep in the sea of Piran. While in Piran, one of the top things to do in Koper Slovenia is to cycle around the romantic corners of Izola or party in Portoroz.
Spicnik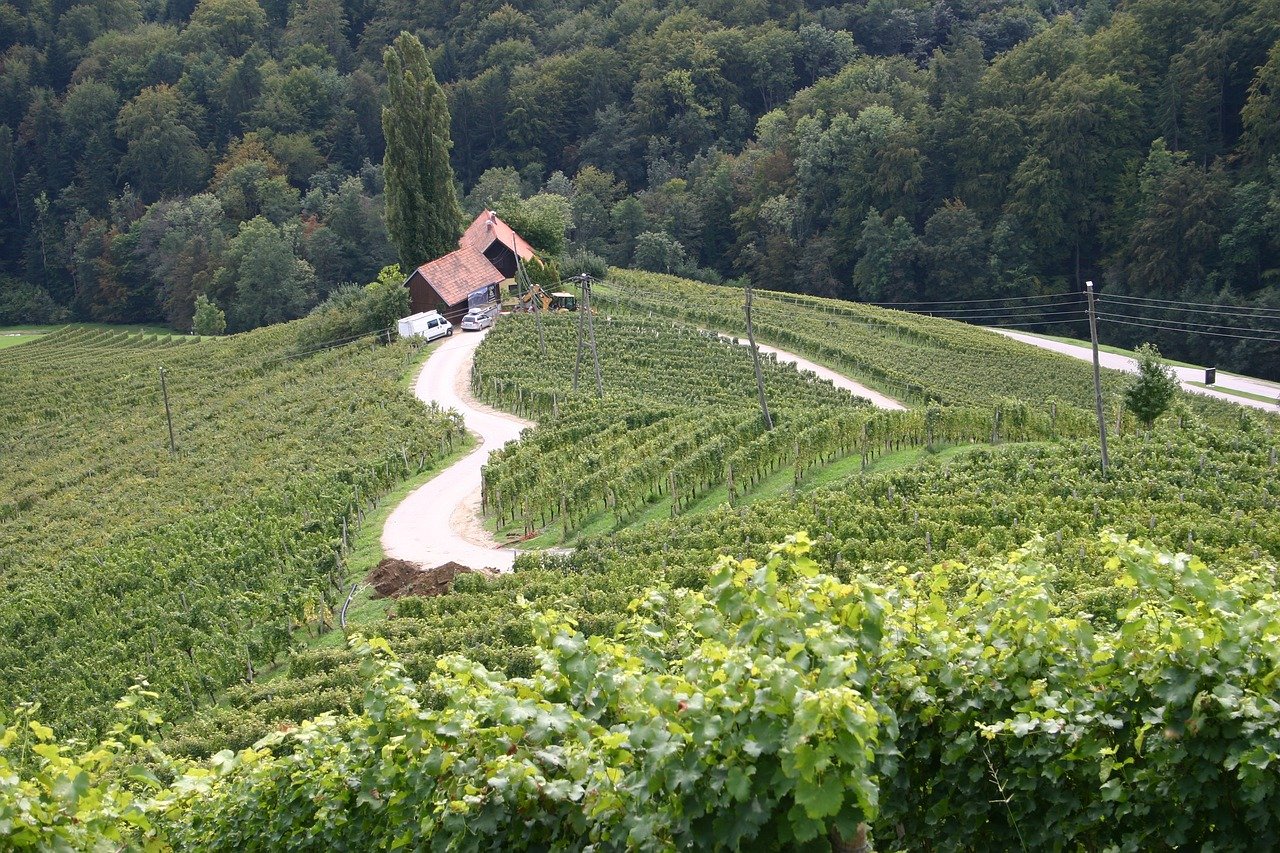 At Spicnik, love is in the air, making it the most romantic place in Slovenia. It is located in the SvecinskeGorice Hills. The specialty of these hills is its winding scenic roads that form the structure of a heart. Surrounded by vineyards, you can take a trip to this place either on a bicycle or foot, sipping your favorite local wine. Spicnik is the Island of Love. Here you can visit a floating mill on river Mura or just lay on the green pastures finding faces in the clouds. If you are a space enthusiast, you can visit Fokovci and watch the moments of the sky from a telescope above the Goricko Landscape park. If you are planning a romantic yet mesmerizing surprise for your loved one, you can arrange for a picnic near the Vivarium Tower near Lendava and view all four countries from your site.
Triglav National Park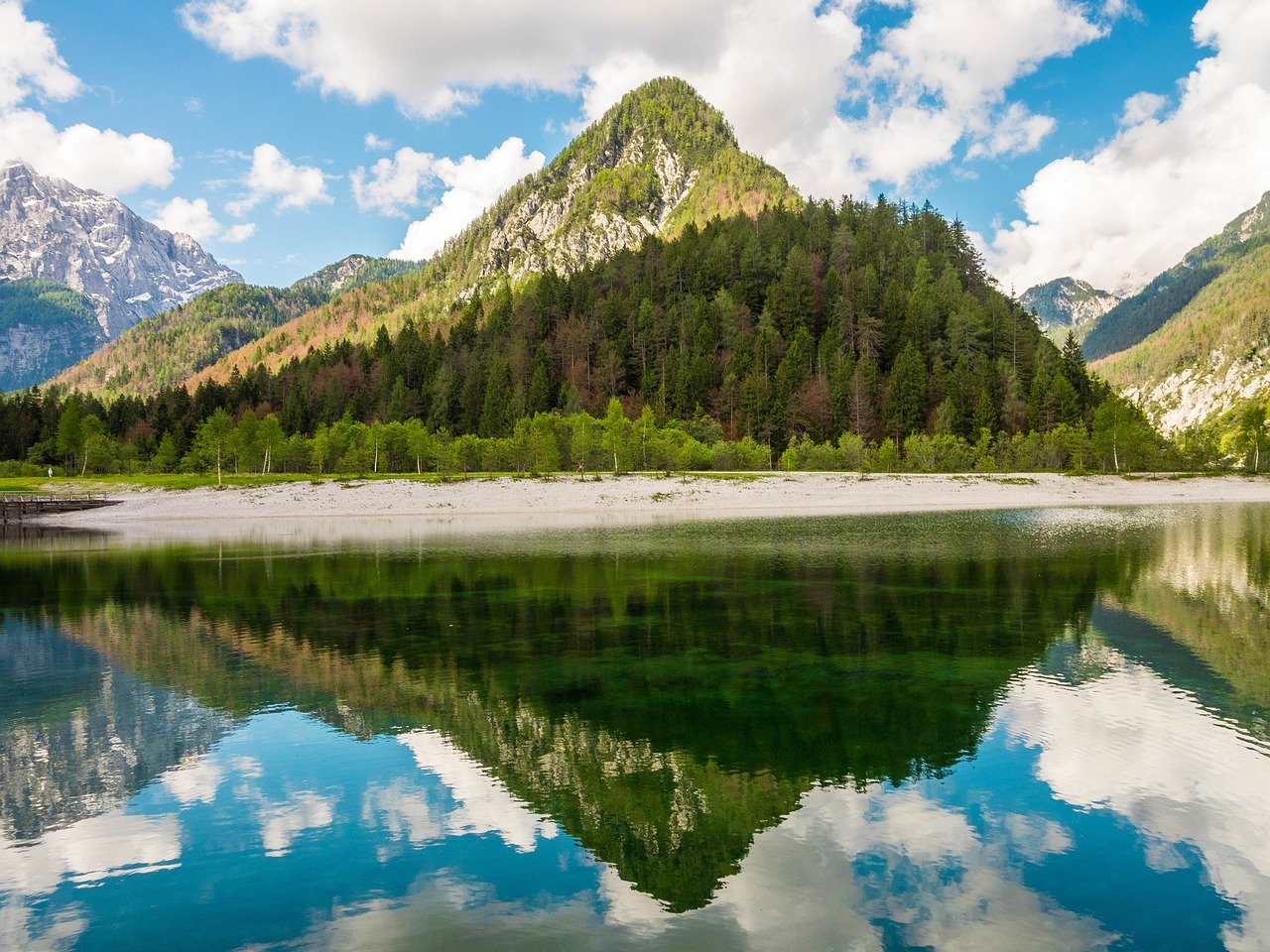 Triglav National Park is best known for the Vintgar Gorge. This is a natural monument that stretches over 1.5 kilometers through the vertical ascending rocks of Home and Borsi hills. Strategically placed close to Lake Bled, you can plan your day trip at this natural reserve followed by a relaxing evening by the Lake. Ideal for a hiking and trekking spot, this place has many romantic corners to be discovered with your love. As it is amongst the most romantic places in Slovenia, it is always advised to book your tickets in advance and plan an early day trip to avoid traffic on these roads.
Skocjan Caves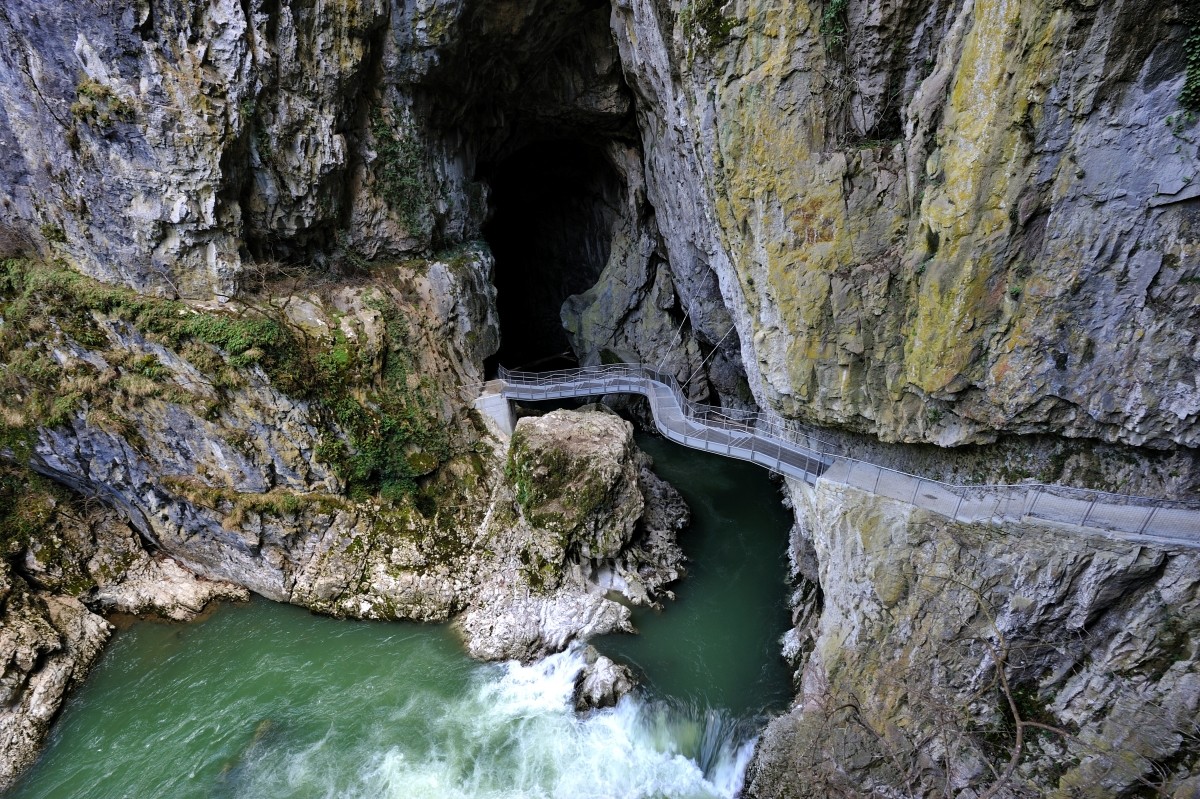 As Slovenia is blessed with natural beauty, there are many places to see in this country. Apart from the picturesque Lakes and Mountains, Slovenia also has Skocjan Caves. This splendid and exceptional system of limestone caves comprises of dolines that have collapsed over the years, some underground passages as long as 6 kilometers, many internal waterfalls and underground hidden chambers. This is listed as a world heritage site by UNESCO in 1986, making it ones of the prime locations to visit by tourist couples. As these cave systems have a unique formation, the international scientific circles have acknowledged them as one of the treasures of the earth.
With many places to see, activities to do and meals to eat, you must not delay your trip to Slovenia with that special someone. Here, what better opportunity to express your love than locking a paddle lock on the Ljubljana bridge or ringing the bel on the island of love amidst Lake Bled. So, the next time you are looking for honeymoon destinations in Slovenia, ensure that you give this article a good read.