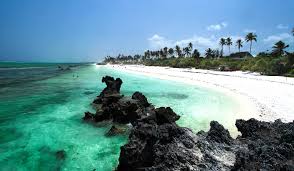 Matemwe beaches are located in the village of Matemwe, Zanzibar. The Matemwe beach village is actually a small guest house like structure made in North eastern part of Tanzania. Some info about and activities to do in Matamwe beach village are


Matemwe beach village is a place of ultimate peace and calm, and all the tourists including the locals prefer this place to get out of their busy and frustrating life. The beach is itself very small and compact and has more than 20 km stretch of white sand beach.
Mattemwe village provides simple and yet luxurious services for the tourists. As the place is quite popular and as the beaches there are some of the best beaches in Tanzania, the place is quite for popular for honeymoon visits and therefore it has some of the finest and luxurious suites with private pools and assistants.
Every room of the guesthouse has a lounge bar which has a direct look and view of the Matemwe beach and sea. The foods are served according to the tradition of Tanzania and there are also 'boma' which is served around a bonfire. Dinner at the beach, traditional wines at the room, personal game boards and courts as well as a library with an unlimited number of books just adds to the beauty.
Matemwe is near to the town of Stone town and the beach village can be reached by the road in approximately an hour. There are also mini bus services that is carried on between the beach village and Stone town.