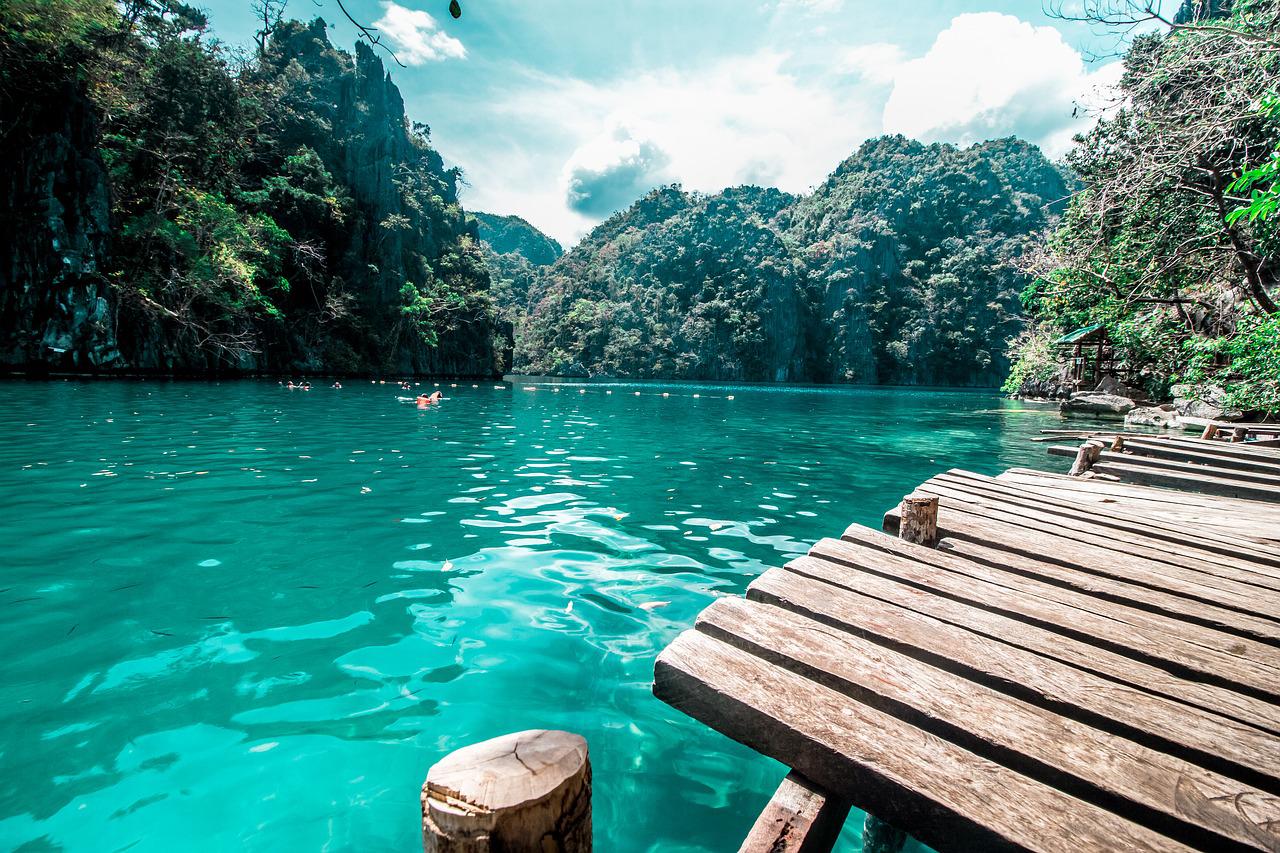 Important Things to know if you are travelling to the Philippines
Philippines is a country that is located in the western part of the Pacific Ocean. It is a group of 7640 islands that is famous for its beautiful beaches and tropical weather. The turquoise blue waters, picturesque landscapes and friendly people makes this country a favorite spot for tourism. It is one of the most popular vacation destinations that attracts several tourists from all across the world. If you have never visited the country before, then you must and here are a few important things that you should know before travelling to the Philippines for your vacation.
– Be prepared to experience the tropical climate in the Philippines. This country experiences tropical weather that can be very hot and humid. The air might feel thicker and the sweat may take longer to dry. People who are not used to this kind of a weather may feel a bit uncomfortable when they first land. Make sure to wear light and loose clothes.
– Philippines experiences wet and dry seasons. The dry season lasts from November to May and the wet season begins in June and lasts till October. You may experience thunderstorms and typhoons along with torrential rain during the monsoons. Hence, the dry season is considered a better time to visit these islands.
– Depending on the country you belong to, you can stay in Philippines for as long as 3 years. However, you will need to extend your visa periodically at the Immigration Office. Philippines is a beautiful country that has so many islands to explore and therefore you can take your time to explore them. If you want to stay longer, just extend your visa and use the Philippine airlines or the local ferry to visit the different islands.
– The Philippines islands are well connected by ferry routes, air routes and bus routes. Although there are no large airports, many towns have small airports that provide easy commuting and affordable flights from one place to another. Travelling within Philippines may require you to combine air, ferry and bus travelling to reach your destination. However, one should keep in mind that the ferry is weather dependent and might not always work especially during the wet season.
– The Philippines islands are rich in biodiversity and have some of the most stunning beaches in the world making it one of the best tropical getaways. The beaches in Philippines are clean with bright blue waters and white fine sand. Cebu, Palawan and Boracay have some of the best beaches in Philippines, therefore you can choose to stay here or visit these places when you are travelling to the Philippines. Some remote areas such as Balabac and Sorsogon have virgin beaches that one should definitely visit.
– The varied landscape of Philippines allows you to indulge various land and water activities such as hiking, diving and snorkeling. Cebu, Bohol, Apu Islands are ideal for water activities. If you prefer hiking and trekking the hills then you can head to Mount Pinatubo, which is just a short drive away from the capital Manila, and explore the volcanoes. You can also head to Mount Pulag which is full of beautiful mountain trails.
– The people of Philippines are extremely hospitable and friendly. They welcome the tourists with open arms and are always more than ready to help you out when you need it. Interacting with the locals and getting to know them is one of the best ways to know the Filipino way of life.
– If there is anything that the people of Philippines are obsessed with, then it's the game of basketball. This game was first introduced in the public schools in the twentieth century under the American rule. Since then the people have loved playing the game and you are likely to spot basketball centres and makeshift hoops along the streets where people will be happily playing the game.
– The local transport in Philippines is inexpensive and affordable. If you are travelling to the Philippines make sure to use the local transport for travelling within the islands. Multicab, jeepneys and tricycles are the most popular modes of local transport that are extremely economical as well. If you find the local transport confusing, then you can always use transport apps such as GrabCar or Uber.
– If you are travelling to the smaller islands in Philippines then it is advisable to carry pocket change since everything at the local convenience store are sold on a per piece basis instead of a whole packet. Even the transport is cheap and won't cost you much if you are travelling locally. It will be difficult to get change for a thousand or a five hundred peso bill and therefore carrying pocket change will come in very handy.
– The currency of Philippines is peso which consists of 100 centavos. Both bills and coins are used in the country and one can easily exchange money at a shopping mall by using a traveller's check. ATM's are widespread in the major cities of Philippines but it is advisable to stock up in cash if you are visiting smaller islands since you may not find ATM's easily. Credit cards are accepted in the major cities but you will require cash for transactions in the smaller towns.
– Philippines is known to have more than 170 languages that are spoken locally. But worry not. English is a common language that is taught in schools and therefore most people in the Philippines know how to converse in English. You won't have trouble finding your way here since the street signs and menus are written in English.
– Most services in Philippines are inexpensive and therefore tipping is common practice. If you are going to restaurants, spas or salons make sure to tip your servers. The tip should usually be 10-15% of the bill. Most restaurants in Philippines include service charge in the bill, in that case you choose to tip a little less. Don't forget to tip your travel guides since they don't earn much and the tip may go a long way in helping them out.