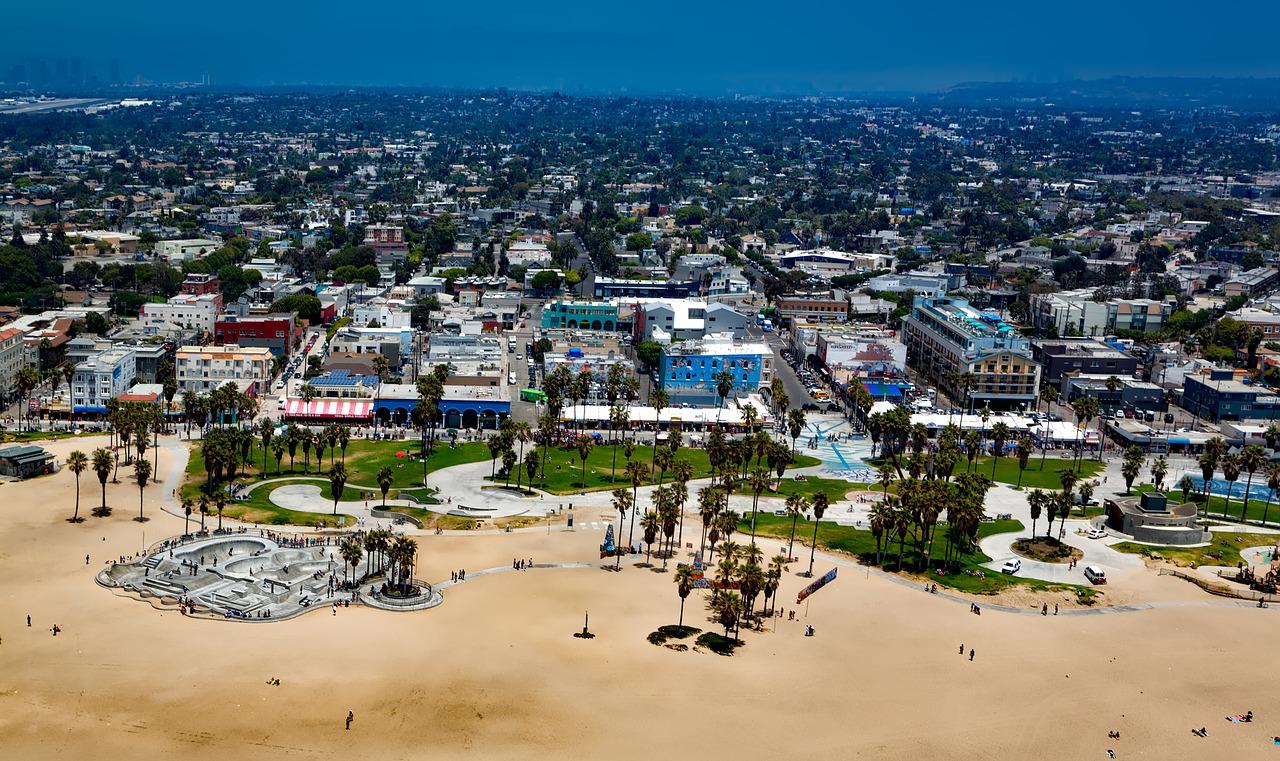 8 Interesting Ways to Enjoy Venice Beach
If you're looking for a destination worth visiting, consider heading to Venice Beach in Los Angeles. Indeed, you can walk along the Venice Canals, have a drink at the High Rooftop Lounge, or shop on Abbot Kinney Boulevard.
Here are some fun ways to spend your time while in Venice Beach.
Admire the Colorful Street Art
It can seem there's vivid artwork to admire everywhere you look in the town . From murals to graffiti, you might need to stop to take in every detail. Various artists have taken loads of time to complete photogenic installations.
In addition, when you're on a trip, you might want to avoid carrying too many items. Vertoe provides convenient luggage storage at Venice beach that's low-cost and secure. This way, you'll have extra energy and less stress.
Visit the Venice Oceanarium
Taking a few steps away from the boardwalk will lead you to the non-profit Venice Oceanarium. This can be a nice place to take your whole family where everyone can learn about fascinating ocean life forms. Programs such as marine science pop-up labs are free, family-friendly, and entertaining. Furthermore, it can be inspiring to support a charitable organization in the area.
Stop by the Mosaic Tile House
The Mosaic Tile House is an amazing spectacle of brilliantly colored tiles, clay, and stone wares. While before the place was only a drab home, two artists transformed it into an extravagant work of art. You can make an email reservation to visit on Saturdays for $20.
Spend Some Time at the Beach
While you're at Venice Beach, you might as well enjoy the beach. You can do all of the activities you normally do at a beach. This could be getting a tan in a bikini, reading a beach book under an umbrella, surfing, swimming, walking, or running. Just remember to slather on plenty of sunscreen so you can forget about sunburns and enjoy life.
Dine on Plant-Based Food at Cafe Gratitude
Cafe Gratitude offers tasty plant-based dishes, such as coconut calamari, eggplant parmesan, spicy buffalo wrap, a black bean burger, chicken-fried mushroom sandwich, nachos, and a soup of the day, among others. Not only can eating plant-based food be healthy, but it can also be some of the most delicious food around. In fact, since it's clean and nutritious, it can inspire you to feel more grateful for your health.
Try Thrift Shopping Near Pacific Avenue
Instead of dressing in trendy clothes, you might rather purchase inexpensive pieces. Further, buying used clothes is an eco-friendly alternative to purchasing new apparel. This means you can feel like a better person for supporting the environment. And you can take pleasure in looking great too. You can do this in Venice by going thrift shopping. Search for vintage clothes and accessories you might not find anywhere else.
Watch the Guys at Muscle Beach
Arnold Schwarzenegger, Lou Ferrigno, and Franco Columbo have trained at Muscle Beach. If you'd like to see tough guys showing off their muscles at this outdoor gym, try going there. On the other hand, you might want to flex your muscles for the crowd. In this case, put on your best workout clothes to be ready for your audience.
Peruse the Aisles at Small World Books
After you've experienced seeing men with muscles, you might need a break. One idea is to browse the shelves at Small World Books. The well-read staff can help you find poetry, a novel, a magazine, or something else to keep you occupied. Small World Books is on the Venice boardwalk.
All things considered, spending a day or even a weekend on Venice Beach can be a joy ride. Of course, if you'd just like some coffee, you can head to TOMS flagship store. You can even visit there with family or with your group of friends for fun.