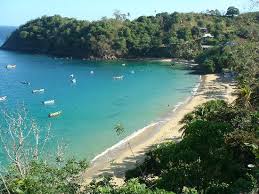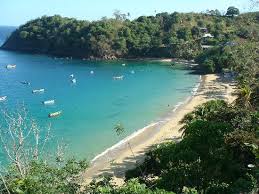 Castara, Tobago is a small village on the northern coast of the island. It was primarily a fishing village before toursm was developed in the early 1990s. it has flourishes since then making castara Bay on eof the best beaches in Tobago.
Places of attraction on Castara Bay, Tobago
This small, picturesque village boasts of a number of things rarely found anywhere else on the island. The Lover's Beach, Castara waterfall, Castara river, Englishman's bay, Mount Dillon hill, the oldest protected rainforest in the Western Hemisphere, coral reefs off the island and many more. The beach is surrounded by hills and rainforests which are in sharp contrast o the white sandy beach and the cool blue waters which invite everyone staying here. Since tourism has only recently developed here, there are not many high-end resorts to stay. However, the small hotels run by the locals are charming enough. For its unspoiled beauty, the Castara Bay is highly recommended among the places to see in Tobago.
Things to do in Tobago, Castara Bay
Castara Bay has few water sporting facilities but mostly one has to carry his own gears. The water is beautiful for a nice swim and is safe enough for children. There are glass bottom boat rides which can be availed to see the coral reefs and the famous Angel reef a bit further from the island. The bars and restaurants serve the exotic food which is an expert blend of east Indian and African cuisine and is a must-try for all tourists. Tobago best beaches have a homely charm and for an ideal countryside feel and experience, Castara Bay is the perfect destination.