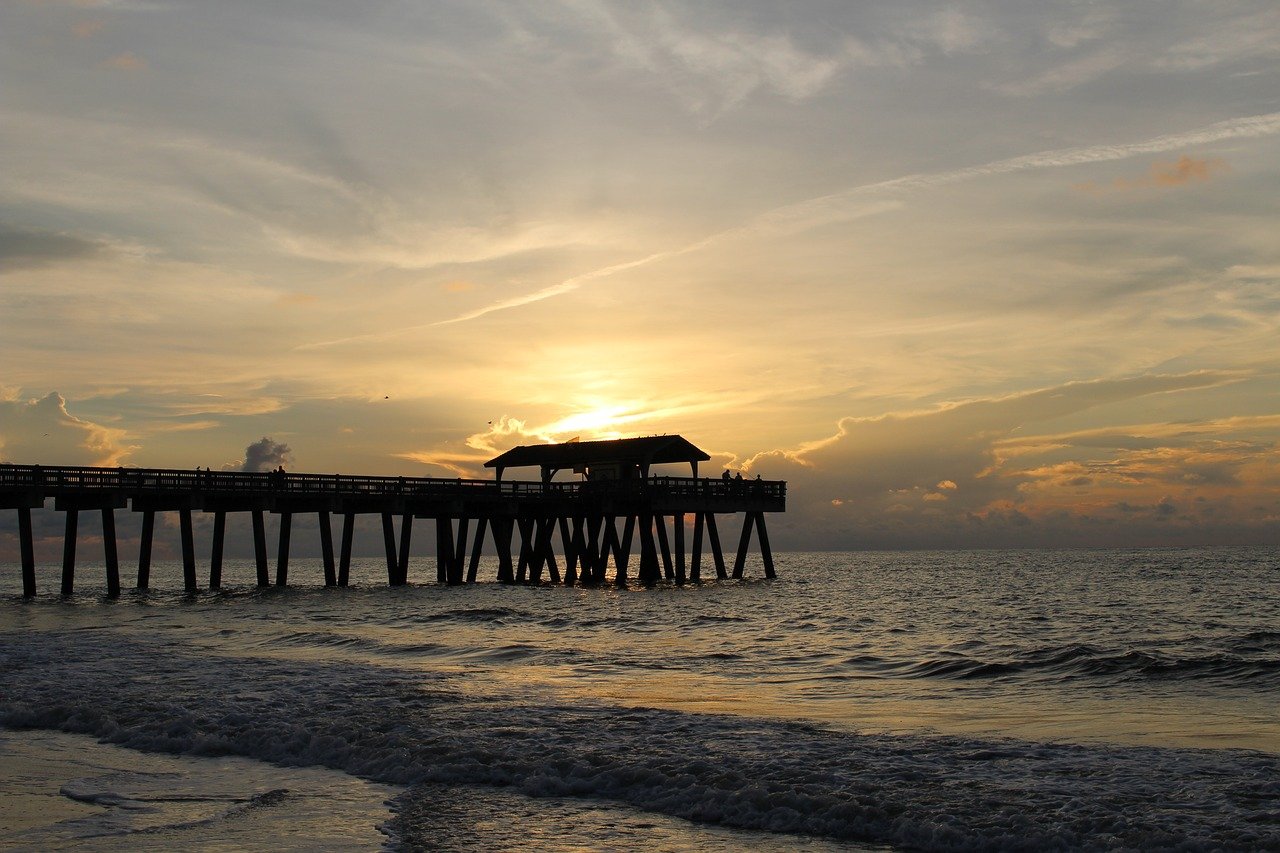 5 Exotic Beaches in Atlanta, Georgia for Road Trips
Road trips are boring, said no one ever; especially if you live in or around Atlanta, Georgia. We have for you a list of the most exotic beaches in Atlanta just around the corner, well, just a few hours away, we mean. These 5 beaches are just 4 to 5 hours away from the main city and that means you can plan quick trips any time you like.
Hilton Head Island, South Carolina
At just 4 and a half hours from Atlanta, is the beautiful island of Hilton Head in South Carolina. It is among the most favorite places of people in Atlanta to visit for a quick getaway. The serenity and tranquility that the beach has to offer is coveted by all the busy city life people. The beach is filled with condos and houses for rents so you will have a lot many options. The island offers its share of luxury and retreat with deluxe spas, bars and jazz corners for music lovers.
Tybee Island
This is another one of the many exotic beaches in Atlanta. Just like the cute name that this island has, the place itself is also a perfect retreat for sight-seeing, and travelling. It is a small city just 20 minutes outside Savannah, Georgia. There is a lot more than just beach hopping here. The place is a historic paradise. With old school architecture, old little cottages, 19th century gun batteries, the Tybee light station and museum, etc. there's loads to do and see on this island. It might not be the perfect place for relaxation as people usually prefer doing more than just lying around on the beach.
Orange Beach, Alabama
It takes around 5 hours to get to the Orange Beach. If you're a festival lover, then this place is simply calling out to you with open arms. Throughout the years, there are countless festivals that make the place special, maybe a little more than the beach itself. There's the Hangout Music Festival, the National Shrimp festival, Oyster Cook-off festival and Craft Beer festival too. You could check out the dates for the festivals and if you happen to miss them, then there's always the beach. But overall, this place is good for the happening crowd who are looking for more than just relaxation and serenity in their trip.
Golden Isles, Georgia
The Golden Isles of Georgia have a lot many options clubbed together so if you are unable to finalize one beach, then this might be a good place to visit. It is just a little more than a 5 hour drive from Atlanta. The Isles has barrier islands around it: St. Simons Island, Sea Island, Little St. Simon's Island and Jekyll Island. All islands offer a relaxing experience as you bask in the beach sun, ride a bike along the streets and enjoy delectable seafood. The Cloister at Sea Island is one of the most luxurious and historic places to stay at. With so many options for beaches, you'll have a lot of variety in your trip too. To make things easier, there is always Milani Exotic Car Rental. They give out exotic, luxurious cars and even private jets for hire to get you to the location. So knock yourself out if you want to have a super deluxe road trip or air trip to any one of these locations.
Destin, Florida
The Destin beach in Florida is called the Emerald Coast for all the right reasons. It is a huge expanse stretching over 20 miles of pristine white sand and greenish blue water resembling emeralds that will make you feel like you're experiencing a heavenly sight on Earth. The place is around 5 hours away from Atlanta so a pretty decent distance for a road trip. It's ideal for young kids who might get bored on a longer journey. The beach is really calm and relaxing so it's perfect for a weekend getaway.
Excited already? We bet you are. So plan a weekend trip or a vacation getaway to one of these exotic beaches in Atlanta and enjoy your little retreat in peace. Get, set, go!