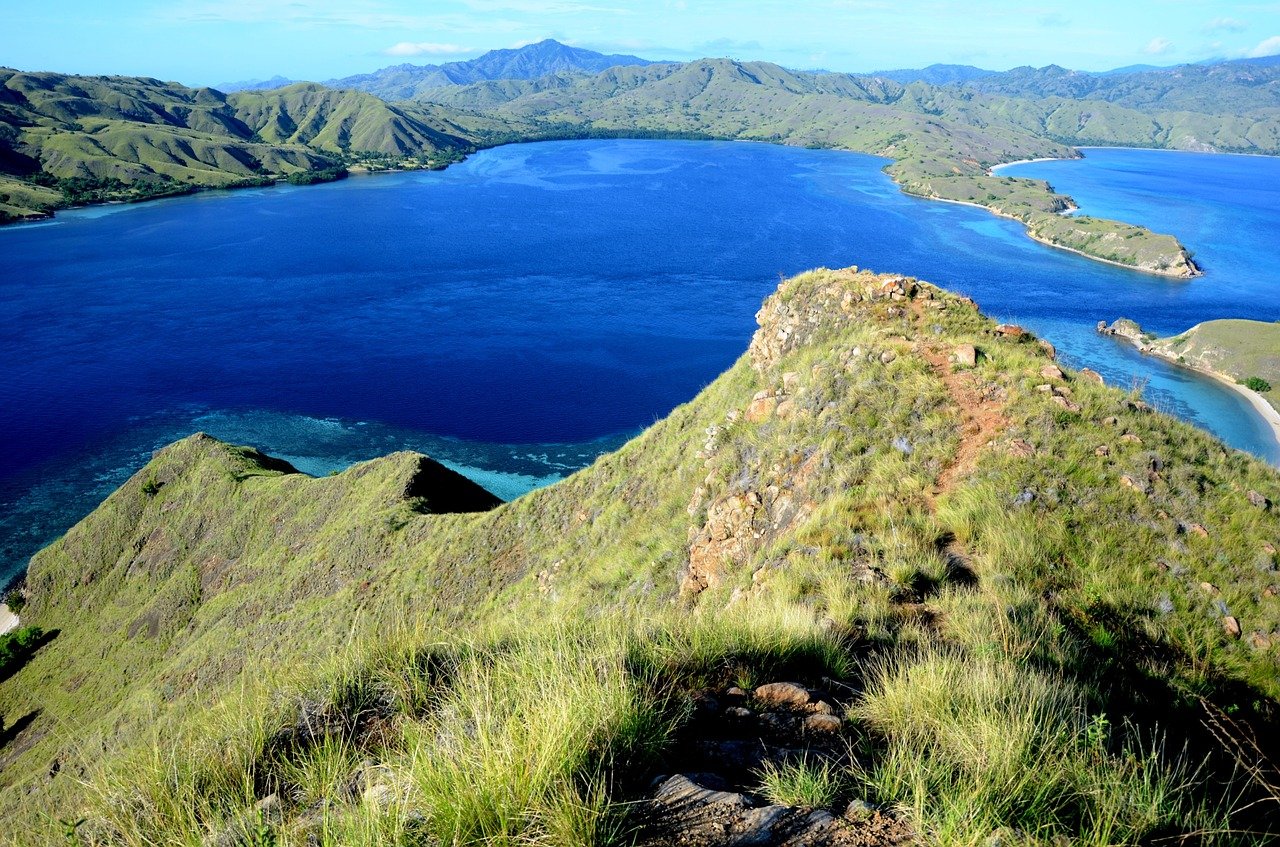 A Travel Guide to Komodo National Park
The Komodo National Park is a protected area of Indonesia located in the Nusa Tenggara region. It contains the islands of Komodo, Rinca, Flores, and Gili Motang. The Park was established on 23rd September 1980 and was declared a World Heritage Site in 1991 by UNESCO.  This Park is unique for being the home to many endemic species, including over 300 types of birds, 37 types of reptiles (including 9 poisonous ones), 3 mammals, and more than 100 different invertebrates. In some areas, you can find orchids that can't be seen anywhere else in this world! This national park covers an area of about 1 million hectares and is home to one-third of all Indonesian biodiversity. With this in mind, if you are considering a vacation trip to Indonesia, visiting this breathtaking park deserves a place on your must-visit list! Below, check out the most important stuff you should know before you visit.
Getting to Komodo National Park
First, you'll need to get to Komodo Island. You travel to Bali and then head to Labuan Bajo by boat or plane so that you can reach Komodo Island by boat. You have plenty of ways to discover this stunning park from there. For example, you can go from Bali airport to Labuan Bajo on Flores Island. This base offers diving with the local dive center on day trips in the marine reserve. You can also schedule a diving Liveaboard in Labuan Bajo and tour the Komodo islands and check out the best diving sites and local cuisine there.
When is the best time to visit here
Although a year-round destination, people looking for fewer crowds, calm seas, green landscape, and less rainfall should opt for April to November trips even though these months aren't entirely without seasonal changes. June is great for exploring the lush islands and still have some chance to see manta rays. Some who visit in late May are lucky enough to see them daily. The best time to see mantas is from December to March, but this is also the rainy season that translates to wet weather, strong winds, and big waves! If you don't want to spend a lot, avoid July and August, this is the high peak season.  It's also a period of milder temperature, but wind and waves are very common. Komodo dragons also mate during this period so sightings will be impeded. A fantastic time to visit is September to November; Whales and mantas are welcomed back for the season and the hot and humid temperature paints the island with an unforgettable dry brown palette. Cruising the Indonesian islands is the best way to explore and with great Indonesia cruise packages every season is an excellent time to visit.
Must do things at Komodo
Pink Beach
This is among the best places in this national park. Unusual with a striking color, it's a result of a microscopic organism called Foraminifera that produces a red pigment on the coral reefs. It's the dream destination for divers and snorkelers, including amateurs thanks to the shallow waters.
Komodo Dragons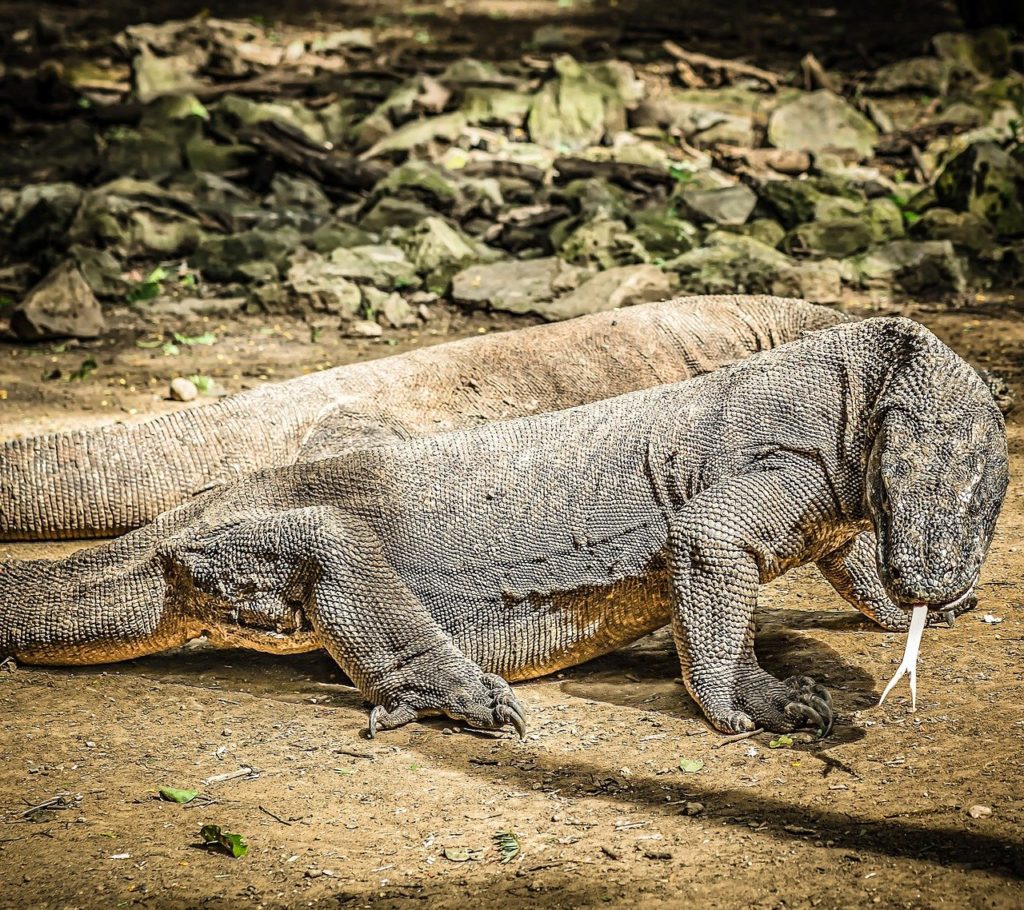 As the name itself suggests, these dragons can be seen in Komodo National Park. You'll have a unique opportunity to see these unusual lizards in their natural habitat. This is the world's largest lizard and among the largest reptiles in the world. It can grow up to three meters in length and weigh over 70 kilos.
Gili Laba
This small island in the national park is a popular trekking destination. Thanks to its small hills, adventurers can enjoy impressive views of the national park. If you visit in the dry season, you'll be able to see the green hills transforming into a yellow savanna.
Komodo Tourism Village
During your visit there, you can witness a day in the lives of Komodo natives. Home to 1700 residents, you can buy some of their beautiful souvenirs like wooden sculptures of the Komodo dragon and treasure this trip forever.
Kelor Island
Visiting this park won't be complete without marveling at the lush marine life. This park is home to 260 types of corals and thousands of fish species. It's a must for snorkelers!
Try the Komodo cuisine
Your visit to Komodo National Park won't be complete until you indulge in the amazing local cuisine of Komodo Island. If you want to experience their culture through food, make sure you try some of the following foods:
Ubi Nuabosi
This type of sweet potato is Indonesians' major source of carbohydrates and it's usually served with dried and salted fish. It's not just a healthy way to get some carbs on your trip, but also tasty!
Jawada
This sweet snack is shaped like a triangle and boasts a golden brown color. It's made with rice flour, coconut milk, palm sugar, and salt.
Catemak Jagung
One of the most popular desserts, it's a delight that's not just eaten on Komodo, but also in the East Nusa Tenggara. Although described as a dessert, it tastes more savory. It's made with corn peanuts, green beans, and pumpkin.
Tapa Kolo
This barbecued rice is a red type of rice that is placed in small bamboo and then cooked on an open fire. It's traditionally served with pork, chicken, or some other meat.
Final Thoughts
Recognized by UNESCO as one of the most beautiful national parks in Indonesia because of its unique wildlife and nature, the diverse scenery you'll witness there matches no other. From exploring lush forests on foot to trying out the local cuisine on the sandy beaches, this national park deserves to be on your traveling list!