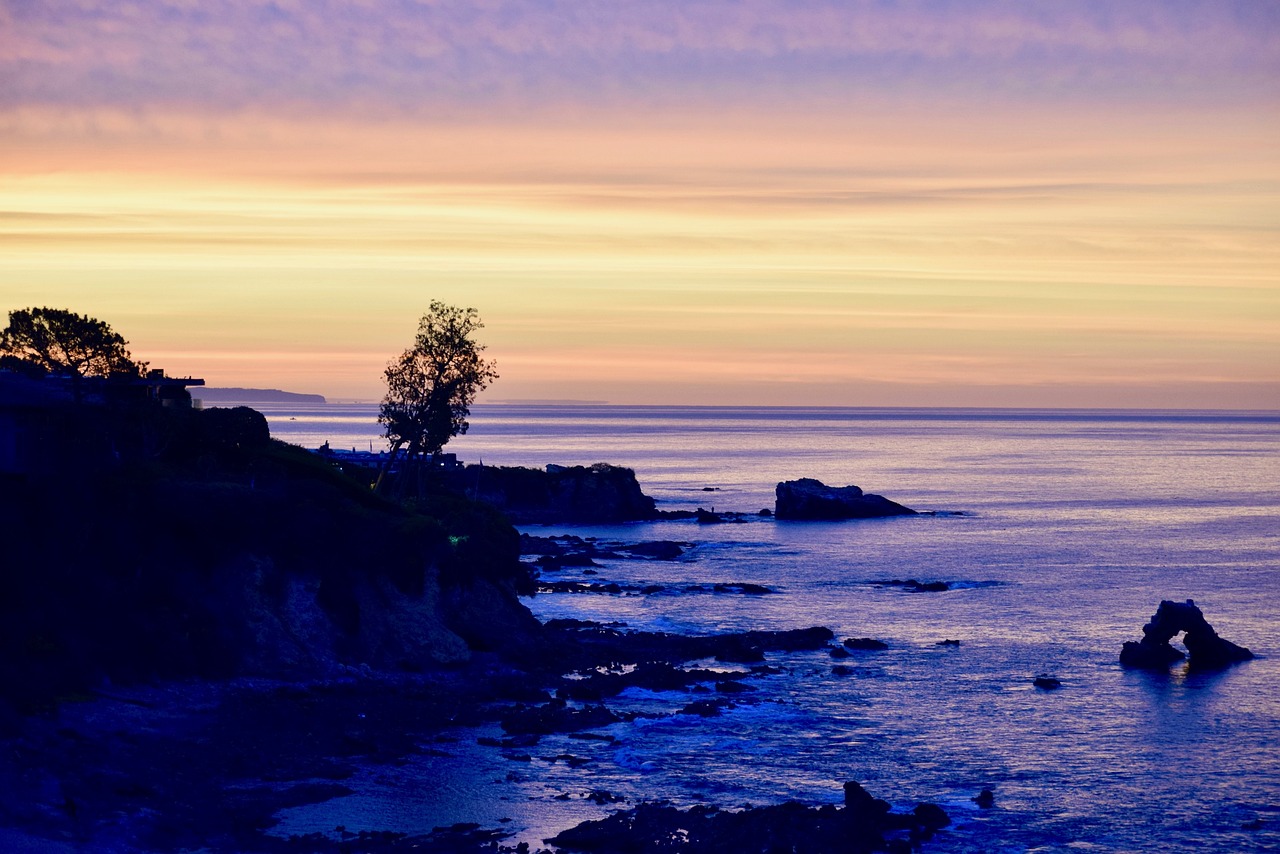 Must visit places in Orange County, California
Orange County, located in the heart of Southern California, is a destination filled with stunning beaches, vibrant culture, and a plethora of activities for all ages. Often overshadowed by its high-profile neighbors like Los Angeles and San Diego, Orange County is a hidden gem that offers an exceptional blend of natural beauty and urban sophistication. Here, we delve into an array of must visit places in Orange County that you simply cannot afford to miss during your stay.
Laguna Beach: An Artist's Paradise
One of the most picturesque spots in Orange County, Laguna Beach is known for its scenic beauty and artistic community. Enjoy a stroll through the downtown area filled with art galleries, boutique shops, and restaurants, or walk along the cliffs overlooking the Pacific Ocean. The beaches here are not only perfect for sunbathing and swimming but also offer opportunities for snorkeling and paddle-boarding.
Disneyland Resort: The Happiest Place on Earth
No visit to Orange County would be complete without a trip to Disneyland Resort in Anaheim. Whether you're a fan of classic Disney characters or the adrenaline-pumping rides, Disneyland has something for everyone. Don't miss out on the nightly fireworks and the various themed lands, from Adventureland to Tomorrowland.
Huntington Beach: Surf City, USA
If you're a surf enthusiast, Huntington Beach is a destination you cannot ignore. Known as Surf City, USA, this beach town is part of the must visit places in Orange County. The area is renowned for providing some of the region's most exceptional surfing waves. Even if you're not into surfing, the Huntington Beach Pier is an excellent place for a leisurely walk, and the surrounding area offers various dining and shopping options.
Newport Beach: Luxury and Leisure
Newport Beach provides a mix of luxury and leisure, perfect for those looking to enjoy life at a slower pace. The area is famous for its upscale shopping centers, fine dining restaurants, and elegant yachts. You can even take a boat tour to see the lavish homes along the coast or visit the Fun Zone for some family-friendly activities.
Proximity to the Airport
The first and foremost criteria for many travelers when choosing a hotel near an airport is the distance from the terminal. Several hotels are situated within a 5-mile radius of John Wayne Airport, offering quick and often free shuttle services. These range from luxury chains such as the Hilton and Marriott to more budget-friendly options like Holiday Inn and Best Western. The closer you are to the airport, the less time and money you'll need to spend on transportation, making these hotels highly convenient for those with early flights or short layovers.
For convenience during your Orange County escapade, consider hotels near John Wayne Airport. Located centrally, these accommodations offer easy access to the above-mentioned attractions and many more. Most hotels provide shuttle services to key locations, thereby enhancing your travel experience.
Business Travelers
Hotels near the airport are well-aware of the needs of business travelers, many of whom are in the area for meetings or conferences. These hotels often provide dedicated business centers equipped with printers, scanners, and high-speed internet access. Meeting rooms are also available for small groups or larger corporate events, complete with audio-visual equipment and catering services.
Leisure Travelers
For those traveling for leisure, nearby hotels offer amenities that focus on relaxation and entertainment. These include swimming pools, fitness centers, and in-house restaurants and bars. While the airport's proximity is the main draw, these additional features provide guests with the option to unwind during their stay.
Crystal Cove State Park: An Escape to Nature
After exploring the urban and coastal beauty, consider spending a day at Crystal Cove State Park. A stark contrast to the bustling city life, this park offers hiking trails and campsites. It's an excellent spot for bird watching and provides a much-needed respite from the hustle and bustle.
Knott's Berry Farm: For Thrill-Seekers
If Disneyland didn't quench your thirst for amusement parks, Knott's Berry Farm is another option you might consider. Known for its terrifying roller coasters and Snoopy-themed children's area, it's a destination for thrill-seekers and families alike.
The Irvine Spectrum: Shopping and Entertainment
Last but not least, the Irvine Spectrum is a shopper's paradise. With an array of retail stores, restaurants, and a Ferris wheel that provides panoramic views, it's a great place to unwind after a day of sightseeing.
In Conclusion
Whether it's the pristine beaches, the magical world of Disneyland, or the luxurious aura of Newport Beach, Orange County has a unique offering for every traveler. Its mix of natural and man-made attractions makes it a must-visit destination in Southern California.