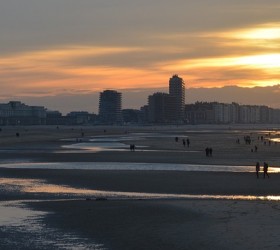 Ostend is a coastal city of Belgium mainly known for its beaches and fresh sea food which attract locals and people beyond the borders. The beach is well maintained and a perfect place for a break from hustle bustle of life which keeps the Ostend beach among the best Belgium beaches.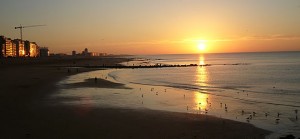 Things to do at Ostend Beach
Oostende beach is neatly maintained as water sports is the first choice for visitors. However, you need to notice the flags over the beaches if swimming is allowed there. Green flag allows swimming on the beach. How about a walk along the shore? That is going to be romantic when you are with your loved one. Last but not least you cannot ignore the fresh sea food at Ostend. The Ostend city centre is also famous for shopping like Kapellestraat , Adolf Buylstraat. Nightlife in Ostend is also enthralling and you can enjoy at pubs near the beach.
Attractions near Ostend Beach
There are many museums nearby and the most famous of them is the Atlantic Wall which reflects the history of the city. When you are at Ostend Belgium, pay a visit to St Petrus church and Leopold Park. Many music festivals are also organized and one of the famous of them is TAZ festival which is scheduled every August for music and art lovers.
Groen Lint, a 32 km long marine drive through forests and beach on the other side is also romantic and captivating. People also enjoy cycling across this road and this makes it among the best beaches in Belgium.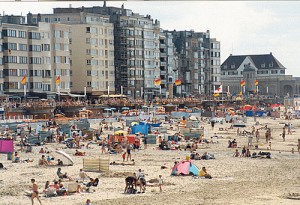 How to reach Ostend
Oostende has all options of reaching the place for visitors be it plane, train and by Car. You can also rent your own car or bike there to explore the city of your own. The city has got all budget hotels as per the need.