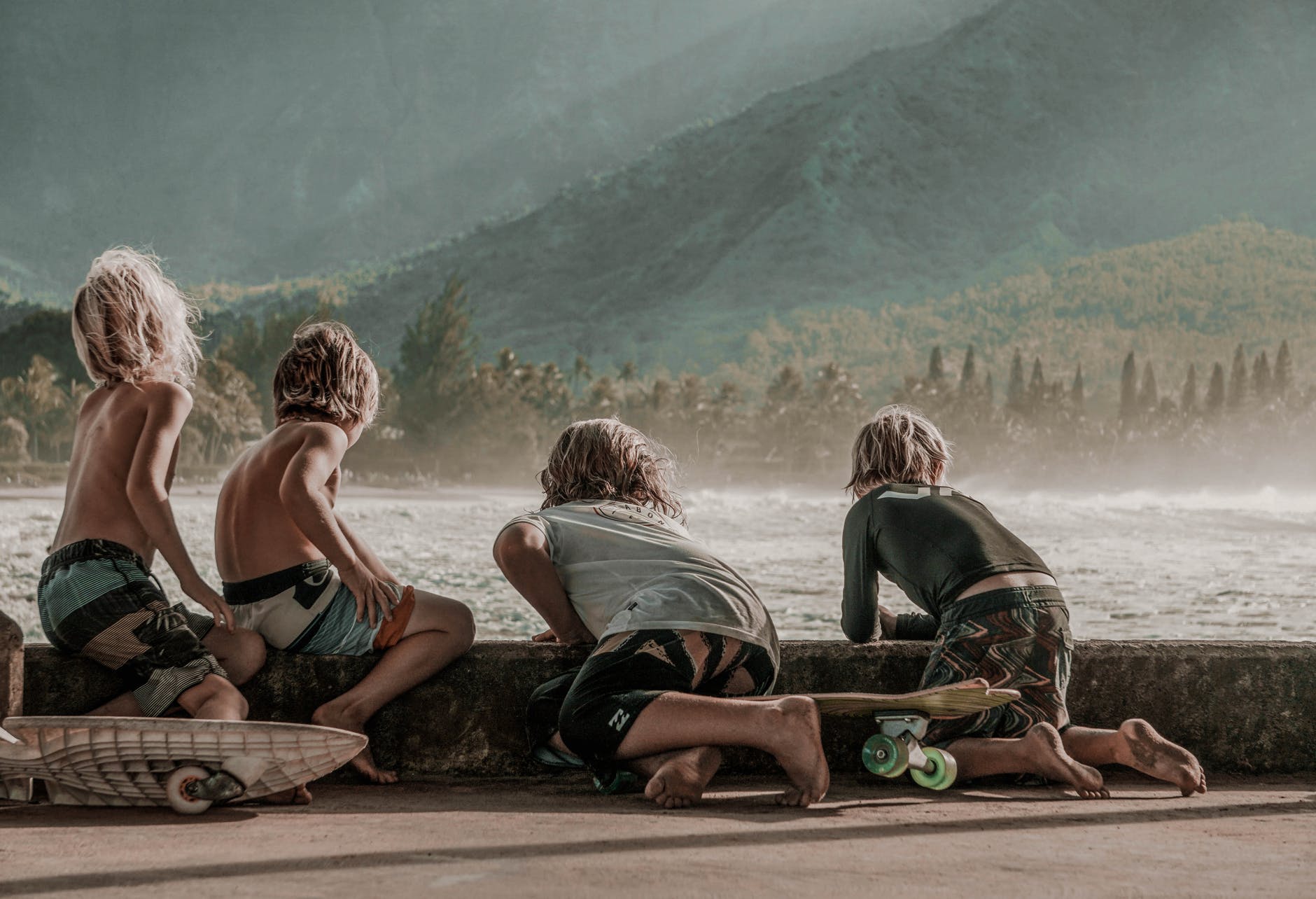 5 Spectacular Places to Travel with Your Kids In 2022
Did you know that traveling to local and foreign destinations is an excellent strategy to teach your children empathy, tolerance, and kindness? Traveling introduces us to new cultures, traditions, religious, historical narratives and societal norms, expanding our cognitive and social abilities. Traveling with your kids is a terrific idea to combine a learning experience with action-packed adventure and unlimited fun. We will explore some places to travel with your kids for a safe vacation.
You can infect your children with the nature bug and introduce them to breathtaking natural formations, flora, fauna, and wildlife. History and architecture-loving parents can take their children to museums, art galleries, and glorious buildings representing historical splendors. Our world is brimming with an abundance of child-friendly travel destinations.
You can explore locations within the country or travel to a far-off land halfway across the world. We've prepared an exciting roundup to inspire your bucket list with some fabulous family adventures.
1.    The Great Smoky Mountains, United States
The Great Smoky Mountains National Park is hands down the best region to take your children on a whirlwind adventure comprising theme parks and nature trails. The Great Smokies are home to the breathtaking beauty of scented wildflower meadows, cascading waterfalls, alpine lakes, and snow-laced peaks.
The national park is surrounded by America's best theme parks, including Dollywood, NASCAR SpeedPark, and Foxfire Mountain Adventure Park. The alpine towns of Gatlinburg, Pigeon Forge, and Sevierville are surrounded by cultural remnants and properties of the early settlers. Your family can explore the rich Appalachian heritage and educate yourself in the local history and farming endeavors.
It's wise to finalize your accommodation before arriving at a heavily crowded and popular destination like the Great Smokies. Families can explore luxurious and spacious Smoky Mountain cabin rentals with splendid views and modern amenities to ensure comfort and safety. The region is sprawling with affordable accommodations, luxury cabins, camping sites, and lavish resorts. Finding the right accommodation will also help you explore recreational activities and befriend other families for rewarding adventures.
You can head over to Ripley's Attractions to experience mind-bending mirror tricks or go whitewater tubbing in Townsend. Visiting the local barns and farms is a definite must-have experience to enjoy the local produce and farming culture.
2.    Serengeti National Park, Tanzania
Africa is home to splendid family-friendly travel destinations to embark on a life-changing and mind-altering journey. Tanzania's Serengeti National Park falls in the category of one of the most famous wildlife reserves and national parks globally. Labeled as a UNESCO World Heritage site, Serengeti is home to abundant wildlife, thanks to diligent preservation and protection efforts. Take your children on an adrenaline-raising journey of witnessing the exciting migration of the great wildebeest. The migration occurs annually, and watching over six million wildebeest participating in a 40-km-long ceremonial practice is humbling and spellbinding. Witnessing this magnificent natural ritual is a unique and spiritually enriching learning experience.
Aside from the migration, the Serengeti is home to numerous predators, exotic animals, birds and rare species. You can watch lions, zebras, giraffes, elephants, serval cats, wildebeest and aardwolves prowling and hunting in their natural habitats. We strongly recommend visiting the Singita Serengeti House to witness the magnificence of plains game journeys and watch wild animals hunt their prey.
The Singita Serengeti House combines wildlife explorations with luxurious amenities, private safaris, and onsite staff to ensure your comfort and safety.
3.    Riviera Maya, Mexico
Does your family crave a varied holiday that combines beach-bumming, retail therapy, cultural explorations, and historical wonders? Look no further than Mexico's Riviera Maya – a land of unimaginable beauty and vibrant culture. The Riviera Maya is laden with natural beauty, stunning coastlines, and endless entertainment for the young and old.
This kid-friendly getaway is brimming with fantastic water parks, theme parks, museums, interactive art displays, and cultural experiences. It's one of the best Mexican destinations to unravel the mysteries of ancient Mayan civilizations. You can divide your time between action-packed water sports, white sandy beaches, and diving into the magical cenotes. Cenotes are naturally-occurring deep swimming holes and a must-have experience to enjoy in the Riviera Maya.
Families with children flock to the Playa del Carmen, a world-class resort nestled in the Yucatan Peninsula. It offers a wealth of modern amenities, recreational facilities, and transportation so you can explore the region to your heart's content. The kids will love visiting the 3D Museum of Wonders, while teenagers must explore the Frida Kahlo Museum. Don't forget to check out the Quinta Avenida to shop for Mexican souvenirs and high-end boutiques and enjoy delicious street food.
4.    Mallorca, Spain
Here's an exciting Spanish destination for outdoorsy families that crave cultural experiences and adrenaline-pumping adventures. Mallorca is one of the best regions to experience the spellbinding beauty of the Spanish coastline and one of the best places to travel with your kids. This picturesque Spanish hinterland is the hub of adventurous water sports, nature trails, and sugary white beaches.
Your family will enjoy the tranquil ambience and vibrant beauty of the local beaches and waterfront dining establishments. Mallorca is nestled across a mesmerizing portion of the mighty Mediterranean, making it the ultimate spot for a beach vacation. If you get tired of the sea breeze (impossible!), you can explore the picturesque hilltop villages, charming monasteries, and Spanish architecture.
Mallorca is a hiker's paradise, for the Tramuntana Mountains are brimming with child-friendly treks to inspire the love of wilderness. Instead of confining yourself within a luxury resort, head outdoors to explore the coastline and local forests. Be sure to visit the local villages to attend cultural festivals, enjoy farm-to-table dining experiences, and immerse yourself in Spanish life.
5.    Alta, Norway
Have you always dreamt of chasing the spectacular northern lights and experiencing the thrill of husky sledding with your children? If yes, Norway's northern town of Alta is the perfect destination for your family adventure and is one the top places to travel with your kids. We advise you to book a charming little cabin in Alta, nestled in the heart of the forest and the aurora borealis site. The best time to witness this awe-inspiring natural phenomenon of colorful skies is between January and March.
Alta is brimming with child-friendly adventures that combine natural wonders and adventure sports with the richness of Nordic culture. You can encourage your children to expand their palettes with five-course Nordic menus, comprising organic meats and locally farmed produce.
Final Thoughts
It's wise to evaluate your children's comfort needs and physical energies before setting your sights on a nature reserve. You may want to hit the nature trails and encourage them to step outside their comfort. But you must understand how far you can push them without endangering their health and well being. Children are more vulnerable to heat strokes, fatigue, and exhaustion. So be sure to account for your child's comfort and energy levels while planning the itinerary.