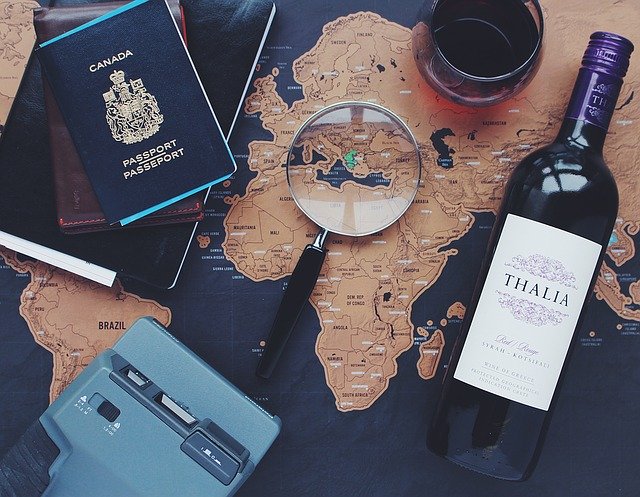 How to Make your Travel Experience Memorable
To travel around the world, gain knowledge and find the diversities of love is an emotion. Every destination and its experience unveils a new nature within you. Make your travel experience memorable to cherish the moments at every aspect of your life. To sit beneath and witness the shades of sky embarking a sunset, slowly turning into a dark blued sky with an outshining brilliance of the stars, where the sky and the ocean meets gives a feeling of soul fullness you never came upon in your life.
1) Pick your soul awakening destination :
One can always find a series of destinations that are meant for traveling. Choose your destinations to your taste and views. Always find what's the best for your eyes and soul. You need to find the best location for you to explore and wander around, feeling the immense beauty all around you. Explore every corner of the little world you choose. Make sure every moment you spend is made use to the fullest, since those are your little moments to cherish upon your lifetime. Embrace the beauty and freedom all around and feed your lost soul every magic the world reveals.
2) Prepare for adventures :
While choosing to travel, one important thing is to get out of your comfort zone. Enjoy moments filled with exciting and alarming ventures. From cliff jumping, mountaineering to bungee jumping, find one such sport that can place your soul at your hands. Feel the extreme happiness following the adrenaline rush. Push out of your boundaries and discover yourself at every new extremities.
3) Blend in with the culture :
Every beauty within your destination will have a story to warm you up about. Those cultures residing are to be enjoyed and learned along your path. Make friends at every location you go, it helps you know more about the beauty hidden at its every corner. Try different styles of food and cultured outfits to click the moments and make your travel experience memorable. Dance around to their music and fall in love with every moment.
4) Capture your memories :
Capturing moments while creating them can keep those moments alive for a lifetime. Carry your DSLR's or phones to click the best pictures and share them on your social media. Create small videos of your little moments in TikTok and celebrate them giving hashtags of your kind like TikTok superfriday. These videos can forever take you back to those moments where it all began. Film your favorite spots, sunsets, cuisines and more. Make sure you don't spend more time on capturing them, for to live at the moment is the most important.
5) Plan and organize :
Every real travel experience you are willing to create, make sure to have a brief plan about them. Knowing about your destinations, the accommodation and your transportation facilities should be done prior to your traveling to prevent wasting time at such instants. By doing so, it can add you a lot more time to spend and enjoy at your destinations. However, the sights and sceneries must be approached unplanned to feel the amusement and beauty in it. Make sure you don't misspend your time, since every second have a beautiful story, ready to unveil the beauty you are about to witness.
6) Leisurely take up your time :
Do not rush, create moments and enjoy the world with all your heart. Spend your valuable time slowly, embracing every moment along your way. Rushing up will only hold back the moments meant to create. Wake up to a cozy sunrise filled with little chirpings of love, embrace the beauty in a glazing sea and come to night flaunting a galaxy of stars above. Make uncountable moments at very phase of your travel experience. These enlightening moments feed your relentless soul. Find this indescribable feeling as your soul sits beside you, embracing the breeze and beauty surrounding you.
7) Get lost with your gang :
]Traveling with your pack of friends can always make way for one of best experiences you witness for a lifetime. You get a chance to discover the endless fearsome adventures with your gang. Such memories are irreplaceable and brings you closer with each other. You test your extremes with your perfect little gang. Adventures are more funnier and joyful, when it is with your pack. Traveling solo can give you an opportunity to know more about yourself. It helps in finding calmness and peace to your soul. The experiences when traveling solo can mold you into a better personality. However, traveling solo or with your gang, make every moment count.