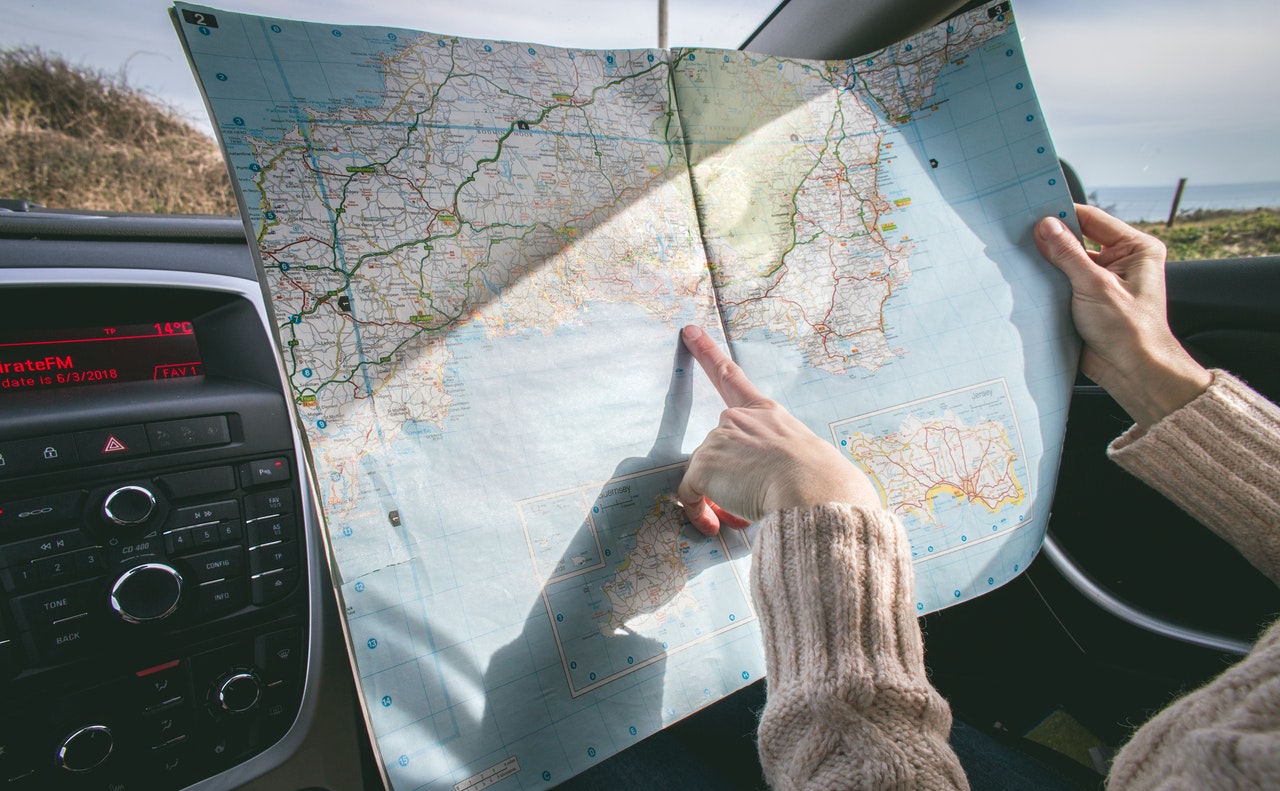 5 Tennessee Road Trips That Need To Go On Your Travel-list
Tennessee is a gorgeous Southern State of the United States, home to diverse landscapes, cuisines, and music. But this is not all that it is known for. The state has a wonderfully central location, making it accessible and at a perfect vantage point for a road trip. So, whether you want to visit the major cities, stop for the weekend, or enjoy scenic off-roading, consider Tennessee a go-to destination and especially the Tenessee road trips places.
However, if you're going to take out your car, you'll need guidance on where to go.  A road trip seems exciting until you realize you haven't been preparing for a lot of stuff! From knowing your way around the states to looking for stops and places to crash, you need more than just a map when you're out there with your own wheels. You need to know where to go! This state is quite vast, and without knowing where you are headed, having fun on your road trip can become difficult. So here are some steps that you need to note down before going on the perfect Tenessee road trips:
1.     Venture Into Gatlinburg
Gatlinburg is a cozy mountainous town near the Great Smoky Mountains in eastern Tennessee. It is about a three-hour drive from Spencer and a trendy tourist site, the gateway to Smoky Mountain Park. Before you drive into town, you should look into booking Gatlinburg cabins and get comfortable accommodations to make your trip pleasant.
The Smoky Mountain Park is a gorgeous location that will give you a glimpse of the Southern Appalachian mountain culture and introduce you to diverse wildlife. The park will afford many opportunities to hike, climb and trek. At the same time, you can relish the beautiful flora, fauna, and wildlife.
Once you head back into town, you can also indulge in other activities such as laser tagging, mini-golf, and fine dining. As Pigeon Forge is also about 20 minutes away, you will be able to make another stop at the famous amusement park, Dollywood. Named after the fabulous Dolly Parton, it is a spectacular theme park sure to bring back your youth with its indulgent rides, music, and southern hospitality.
2.     Cruise Into Nashville
Nashville is the Country Music Capital of the world, and rightfully so with its rich taste in country music. You can make your way to the city by getting on Interstate 40. As you drive, you will be treated to the picturesque sight of looming trees and tall grass and can even consider stopping over at the Radnor Lake State Park. This park has an undisturbed trail stretching for almost five miles, ideal for a serene excursion into nature and is one of the top Tenessee road trips location.
The road from there will take you to Nashville in just over fifteen minutes. Once you are in the city, it will pull you in with its rich culture. You can treat your ears to the diverse music this city offers, including Bluegrass, Rock, Country, and Blues. Make sure to visit Honky Tonk Highway, Lower Broadway, and Sobrino.
You will also get the chance to catch a quick show at the Grand Ole Opry. You may also want to experience the glory of your favorite country singers by visiting the Musicians Hall of Fame museums. When you have had your fill of the best music America's heartland has to offer, carry on to your next journey.
3.     Make Your Way To Knoxville
Knoxville is in Eastern Tennessee, to the north of the Smoky Mountains. It is an equally diverse city steeped in history and culture like its other counterparts. While you visit, you should check out the Women's Basketball Hall of Fame to pay homage to some of the greatest female athletes to grace the court with their skills.
The Sunsphere is another excellent spot that will offer you a spectacular view of Knoxville and the Tennessee river from 266 feet up in the air. The Laurel Theater is another site worth visiting to treat your ears to some live music and maybe catch an enchanting show. When you work up an appetite after your sojourning, make sure to stop by Stocks and Barrels. Have their signature burger before you see the Knoxville zoo on your way out.
4.     Enter Memphis
Memphis is a laid-back city with a rich cultural and musical heritage. The town is in the Southwest of Tennessee, next to the Mississippi river, so Highway 61, known colloquially as the Blues Highway, would be the ideal route to get to it. Memphis has excellent food for you to enjoy, especially its delicious Cajun and BBQ meals available at all local diners, such as Sage's kitchen.
You should make time to explore Beale Street, located in Downtown Memphis, running from the Mississippi River to East Street. On this adventurous route, you should check out clubs like 152 and enjoy a round of blues music. However, don't forget that Memphis is the city of the King of Rock 'n' Roll – Elvis!
Therefore, head over to the Graceland Mansion and sign up for a quick tour around Elvis Presley's gorgeous property. You will get to have such an intimate glimpse at his life and see his final resting place as well.Lastly, swing by the National Museum of Civil Rights to round off your road trip.
5.     Head-On To Chattanooga
Chattanooga is at the base of the Appalachian mountains, almost a three-hour drive south of the Great Smoky Mountains and one of the best Tenessee road trips places.Once here, you may start your exploration with the Tennessee Riverpark. This is one of the most popular places in the 4th populous city of Tennessee. The park is massive, starting from the Chickamauga Dam to downtown Chattanooga, and has many sights and sounds for you to take in.
Another great location to visit is Coolidge Park, located on Chattanooga's North Shore. This spacious park will give you a good view of the Tennessee river and even a glimpse at the largest pedestrian bridge in the world, the Walnut Street Bridge. Before you drive out, get a taste of the local surf and turf by dining at the 1885 Spectacular Grill, where you can get high-quality steaks and seafood.
Final Thoughts
Tennessee is a fantastic location for your road trip. There are many cities to visit and many joys to behold in this diverse state rich with history and culture. Gatlinburg is the entrance way to the Smoky Mountains, so you will need to make yourself comfortable and explore when you drive there. After reading this article, we hope you are fully equipped to plan a memorable road trip to this vacation spot.