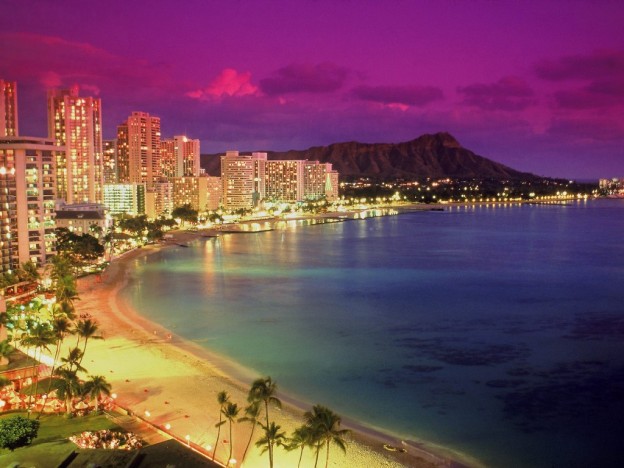 You might be wandering how gay holiday destinations are different from any other. Well maybe the first, startling difference would lie in the point of acceptability and welcoming. Unlike what many people might think, in spite of the large scale presence of gays and lesbians and awareness regarding the same, they are still not gladly welcomed in many places. There is of course the possibility of weird stares and unpleasant glares. Again, there are some destinations which are more than happy to welcome gay people. We are here to help you out with some gay friendly holiday destinations. Read on to know more: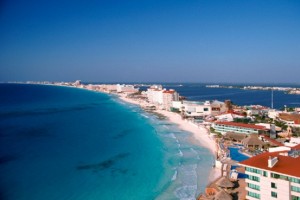 This is the spot for the famous gay beach holidays of Playa Delfines. Rarely crowded, this is the only beach in the region with a car parking facility. Swimming is not really advisable here, but you can always try surfing. There is no crowding of resorts or hotel here but there is definitely a naturally beautiful sea where you can observe varied shades of blue.
Chicago, Illinois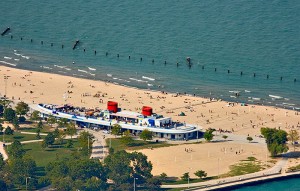 The city of Chicago has almost everything that a gay couple would enjoy during their holidays making it one of the most popular gay travel destinations. Though the city does not have any sea around it, Lake Michigan surrounds it, giving it many waterfront locations. It a world class center of culture, education, shopping and more being at gay beach Chicago. There are also several scenic bridges on the river Chicago. Temperatures are pleasant throughout the year making it one of the best gay vacation spots. Fall and spring are however, the best seasons to visit. Visit places like Adler Planetarium, Chicago History Museum, Chicago Symphony Orchestra, Lincoln Park Zoo, Museum of Contemporary Art, and Chicago Centre for the Performing Arts during your stay here. Lakeview or 'Boystown' and Andersonville are two gay neighbourhoods in Chicago.
Barcelona, Spain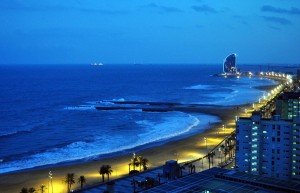 A beautiful location which is frequented by visitors from different parts of the world, Barcelona in Spain is also the motherland of one of the famous gay beach destinations of Barcelonetta. It bustles with a gay nightlife, boutique hotels and varied options for shopping and world class cuisine. There are many lively cafes and gay-friendly bars along the beachfront. It is also counted among the best beach destinations of Europe. If you are keen on taking pride in some community activities then you can visit during the Barcelona Gay Pride which takes place around late June. It consists of gatherings and conferences, cultural presentations and the like leading up to the main weekend festivity where there are theatre cabaret, fetish sex parties, photo exhibitions and more. It is no wonder then that Barcelona is considered among the best gay holiday destinations by many. Do not forget to read gay erotica stories with your partner while you enjoy your vacation, that would spice up your trip.
Maui, Hawaii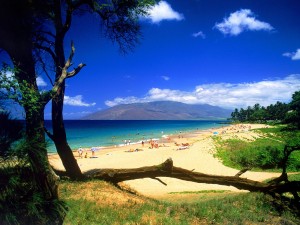 On the island of Maui in Hawaii, is located the 'Little Beach' where one can see gays and lesbians roaming about freely, without being attacked by gazes of any sort. This part of the island is separated from the 'Big Beach' by a steep lava flow trail. You have to hike for about 5-10 minutes to reach this locale but it will definitely be among the worth gay friendly holidays. Also, for those who are keen on showing skin – the beach allows naked sunbathing. If you manage to end up here on a Sunday, you will be able to witness the typical drum circles and fire dances making it one of the best gay beach holidays.
Miami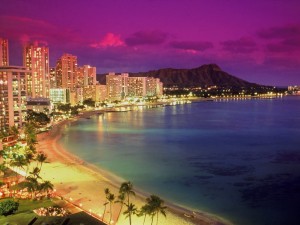 Though not legally in a very good state till recently, Miami is a good option for gay friendly beach vacations. The 12th Street Gay Beach is a long beach where nudity is not allowed. The locale is perfect for hanging out with your partner without anyone much objecting here at gay beach Miami. It is located near Palace Restaurant & Bar, off the Ocean Driver. Another famous Miami gay beach is the South Beach. Many members of the LGBT community shifted to the South Beach of Miami during the 1980s and 90s and were operational in reviving the financial and occupational scene there. However, after a lot of battle, the beach got its first Gay Pride Parade permission in the year 2009. Haulover beach is yet another option for gay friendly beach holidays in Miami.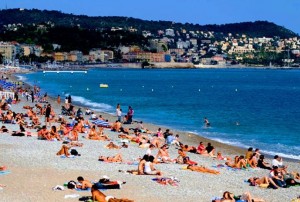 Looking for an unusual locale for beach holidays in Europe with your gay partner? Consider giving Nice in France a thought. Beautiful buildings and grand shopping options, along with small, private beaches not crowded with gay people but friendly and community beaches is what makes Nice attractive. The Coco Beach is a public beach which is known for its gay and nudist visitors, often called as nude gay beach. It is located towards the east of the Nice port. St Laurent – Eze is another popular gay holiday destinations in Europe. The unique thing about this beach is its natural, untouched beauty, maintained by the lack of any service. Thus, you might want to carry your own drinks and food to this gay beach in France. Summer weekends see the maximum number of tourists to this place.
While planning your gay friendly holidays, you must also be looking for gay friendly beach resorts. So here are the names of a few such resorts where you may find a comfortable stay and also get to enjoy the locality and surrounding scenery.
Cape Town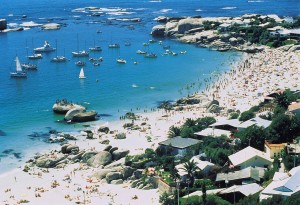 This is a grand location for your best gay beach holidays. Some of the most popular gay beaches in Cape Town are Scarborough, Witsands, Hout Bay, Mouille Point, etc. Gay beach resorts here are Cape Royale Luxury Hotel & Spa, One & Only Cape Town, Radisson Blue Hotel Waterfront and Belmond Mount Nelson Hotel among others.
Myrtle Beach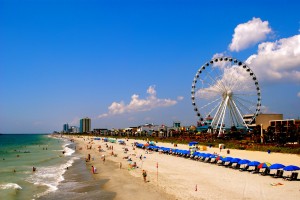 Gay holiday resorts here include Gazebon Inn, Aquarius Motel, Ocean Forest Plaza, Summer Wind and the like.
Mexico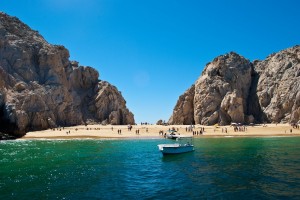 This place has some iconic gay beach resorts such as Hotel Mercurio, Blue Chairs, Maroma by Orient Express and MayaFair Gay Design Hotel.
However, no matter how much you plan, the best gay beach holidays can only be actualized only if you have your partner by your side and agree on having the time of your lives without worrying about the amenities or the sights and sounds.
Also check the list of best adult beaches in the world.