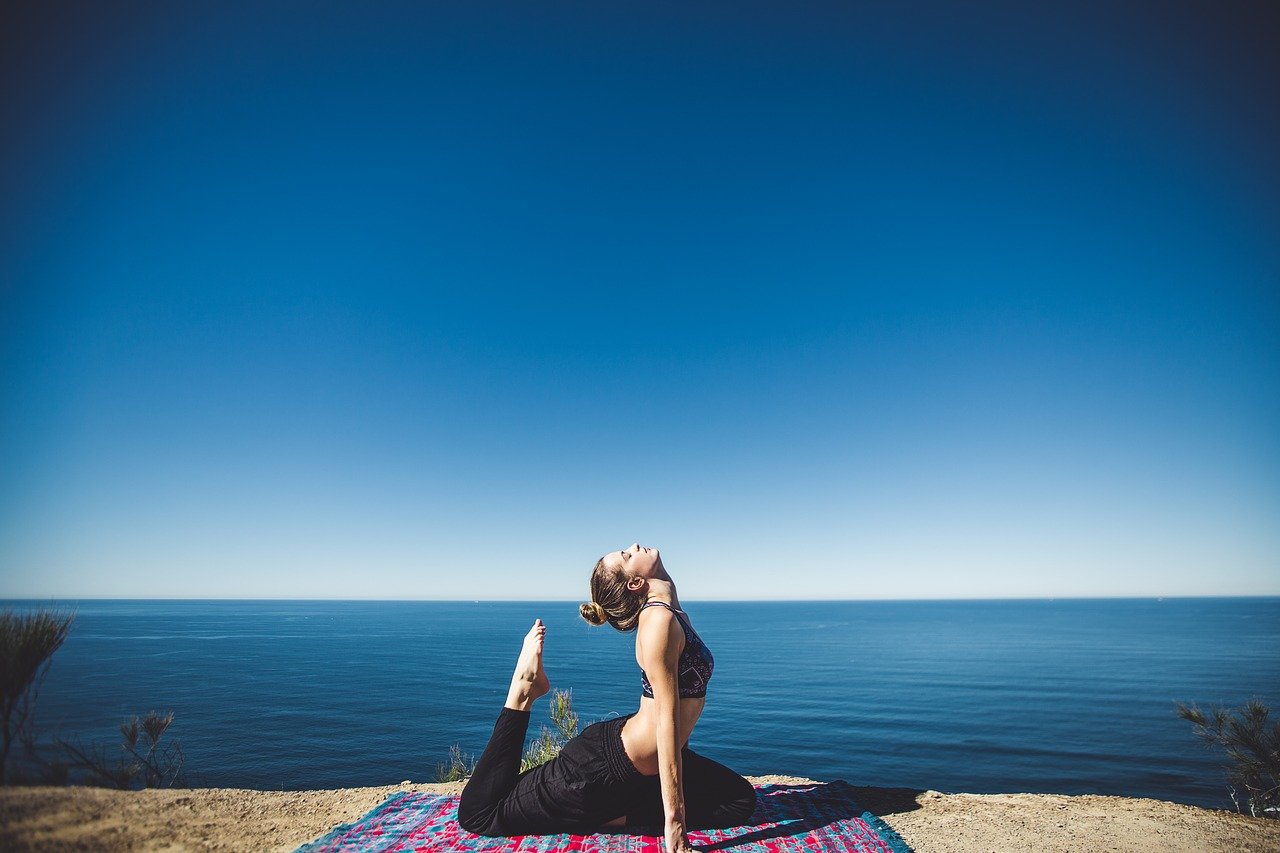 Ways to Stay in Shape While Traveling
Travelling brings a lot of positive changes to a person. You see a lot of cultures and perspectives, meet new people and learn a lot. But when you are travelling, having a schedule to work out or exercise may be difficult to manage. Some hotels may not have an in-house gym and maintaining a proper routine for exercise can be tough. One may need to travel for work or leisure, but experiences could be similar. With a little bit of planning and innovation, you can stay in shape while traveling. Here is how.
Eat clean
The most important thing that many travellers don't think of is the diet. We always think that we will eat whatever is available at that point and sometimes this may be true. Bread and pasta are a cheap alternative to full meals. But when you have a choice, pick something healthy. Too much sugar and alcohol will reverse all the efforts you have made to stay fit. Eat fresh and healthy like soups, salads and fruits. Avoid processed food as much as possible when you are travelling. Try to leave out the dessert and carbs, by focusing on vegetables and meat if possible. Consume proteins and nuts along with beans and rice in moderation. If you are unable to get a healthy option then you can eat what you have, but make sure that for your next meal, you are prepared.
Incorporate physical activity
Physical activity – be it walking, hiking or dance lessons can be used as a way to maintain fitness during travelling. Choose walking over taking a taxi or spend a day hiking while exploring the natural scenery. It may not be a full gym workout, but the effort one needs while hiking on hills or elevated places is considerable and gives your body a way to stay fit. Playing outdoor games, biking or even dancing for a good while helps you sweat and have some level of physical fitness. Outdoor camping is also a good idea as you enjoy the place and have some physical activity too.
Yoga
The good thing about yoga is – it is great for the body and mind. And you don't need a whole lot of equipment to practice it. At the most, you will need a mat on which you can sit and stretch out. Find space either in your hotel room, balcony or park, and roll out your mat. Then you can practice various positions. Yoga focuses on the method of breathing in and out while holding poses to help one remain fit.
Travel workouts
Simple exercises that don't need a gym or equipment can be performed while travelling. There are workouts that have been designed for use without any equipment. Fitness trainers are also looking at no-equipment routines, so those without access to equipment can also remain fit.  Squats, pushups, lunges, planks and their advanced versions are some of the routines that can be performed while away from home. Routines such as the wall sit exercise process can be good for the back and simple to work with. You can google it for more information or ask your trainer before leaving.
Stairs and morning runs
Morning runs are an excellent way to be healthy while travelling. Early in the morning, you will find empty parks or a jogging path. You can complete a run there without any disturbances. This is one of the best ways to stay in shape while traveling. You may also be able to find stairs either in your hotel or in the surrounding areas of your hotel. Take those stairs whenever possible or design a stairwell exercise just for yourself, so you can remain fit and healthy even while on holiday.
Staying fit is a choice that you make every day, even when you are travelling. You can have fun and keep fit, without giving up everything.