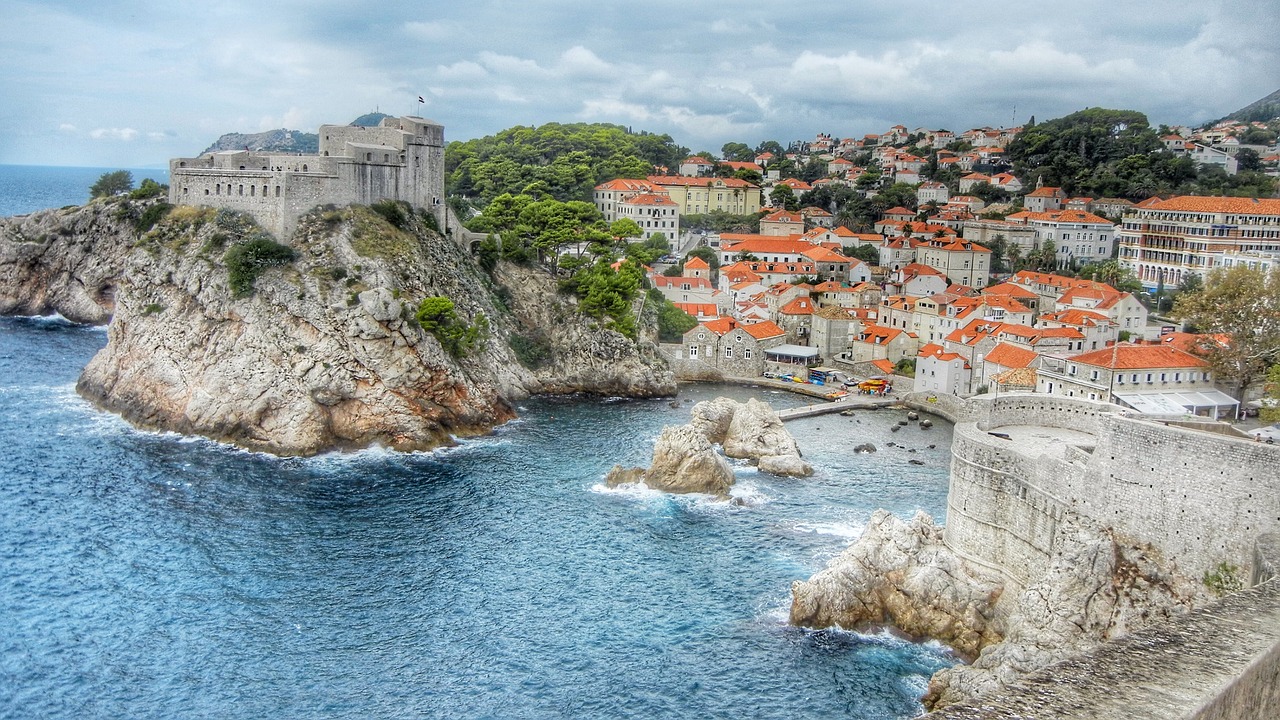 6 Must visit places in Croatia
Croatia is the perfect destination with a diverse landscape and cultural attractions. The heritage and history of Croatia are hidden gems for tourists. The diversity of the landscape with the sea, mountains, lakes, and rivers makes it a great place for a vacation. Here we have listed six must visit places in Croatia. Your vacation remains incomplete without a visit to these places. From Roman and Venetian Architecture to natural beauty- Croatia is a treasure trove for every travel enthusiast.
Dubrovnik
Dubrovnik is a fortified city in Croatia and is listed among the UNESCO world heritage. The massive city walls enclose many churches, monasteries, and century-old residential quarters. The place is rich in culture, history, and old-world charm. You must walk through the paths above the city walls to witness the views of the sea and hidden courtyards and gardens inside the city. The best time to do this is either early morning or an hour before the closing to avoid crowds.
Hvar Town
Hvar is a party town in Croatia. A sun-dazzled beach is a popular place for party lovers as it welcomes you with dozens of cocktail bars lined up along the coast. You can also go to Fortica which is the massive castle shadowing this tiny beach-side city. Also, try out the swimming spots if you are up for a swim down the sea. Simply walk down the promenade and go down any one of the rocky bays. It is a port city for tourist yachts today which you can hire too. Or you can also take a taxi to the nearby Pakleni islands from here.
Mljet
Mljet has a mythological significance that says Prometheus was marooned here for seven years. The city is cloaked in a dense pine forest and has a very peaceful ambiance- ideal for tourists looking for a quiet vacation. It is one of the must visit places in Croatia that is like a postcard picture. The entire western coast of Mljet is a national park. It consists of two cobalt-color lakes which are very calm and serene. Eastern Mljet features beautiful beaches and tranquil bays.
Istria
Istria is a small hilly town with charming hilltop villages as well as seaside spots. While here, you must visit the Rovinj which is a town with a pastel-hued facade, cobblestone paths, and many art galleries. It is a peninsula jutting into the Adriatic Sea. Istria comprises several picturesque islands like the Motovun- a picturesque hilltop town. The southernmost tip of Istria is Cape Kamenjak- an undeveloped natural reserve that comprises secluded rocky beaches.
Vis Island
Vis is one of the remotest islands of Croatia which became a popular tourist destination ever since Mama Mia! 2 got released. Hidden bays and beaches cover the southern part of this island. You can explore the best on a boat. Do not miss Stiniva Bay particularly. Apart from exploring the beaches, you can stroll around the island exploring the stone townhouses and seaside promenades.
Korcula Town
This is like a miniature of Dubrovnik with its imposing walls and a beautiful cathedral which is adorned with beautiful carvings. This small old town has a fascinating structure. You can enjoy an alfresco meal under the umbrella pines. The sea-facing Petra Kanavelica promenade is one of the best places in Korcula Town.
Croatia is a diverse yet small country that is ideal for a peaceful vacation. If you are a history buff, the place provides ample food for thought. So, what are you waiting for? Book one of the luxury villas in Croatia and head out for the perfect vacation today. Enjoy the beautiful blend of culture, history, and natural beauty today.