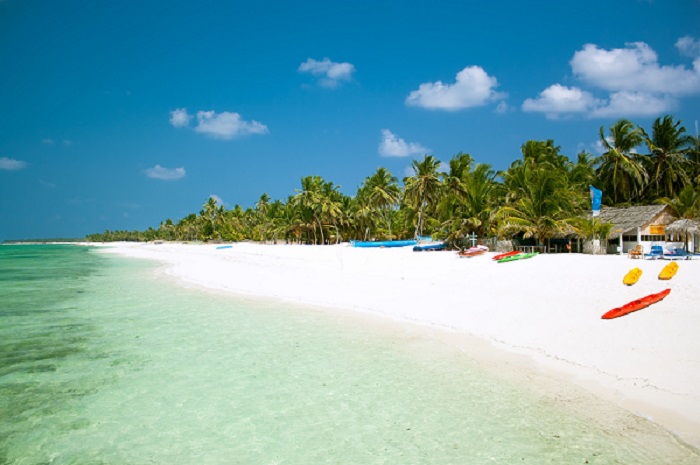 Most Romantic Places in India
India is a diverse country with cultures melding and becoming something new. Each region has its unique colour and flavour and this makes each part so unique and yet sewn together in the same fabric. Many places in India are great for couples to visit and see. These are a must for your vacation list if you want to surprise your partner. Here are the ten most romantic places in India where you can go on your next holiday and visit them.
Taj Mahal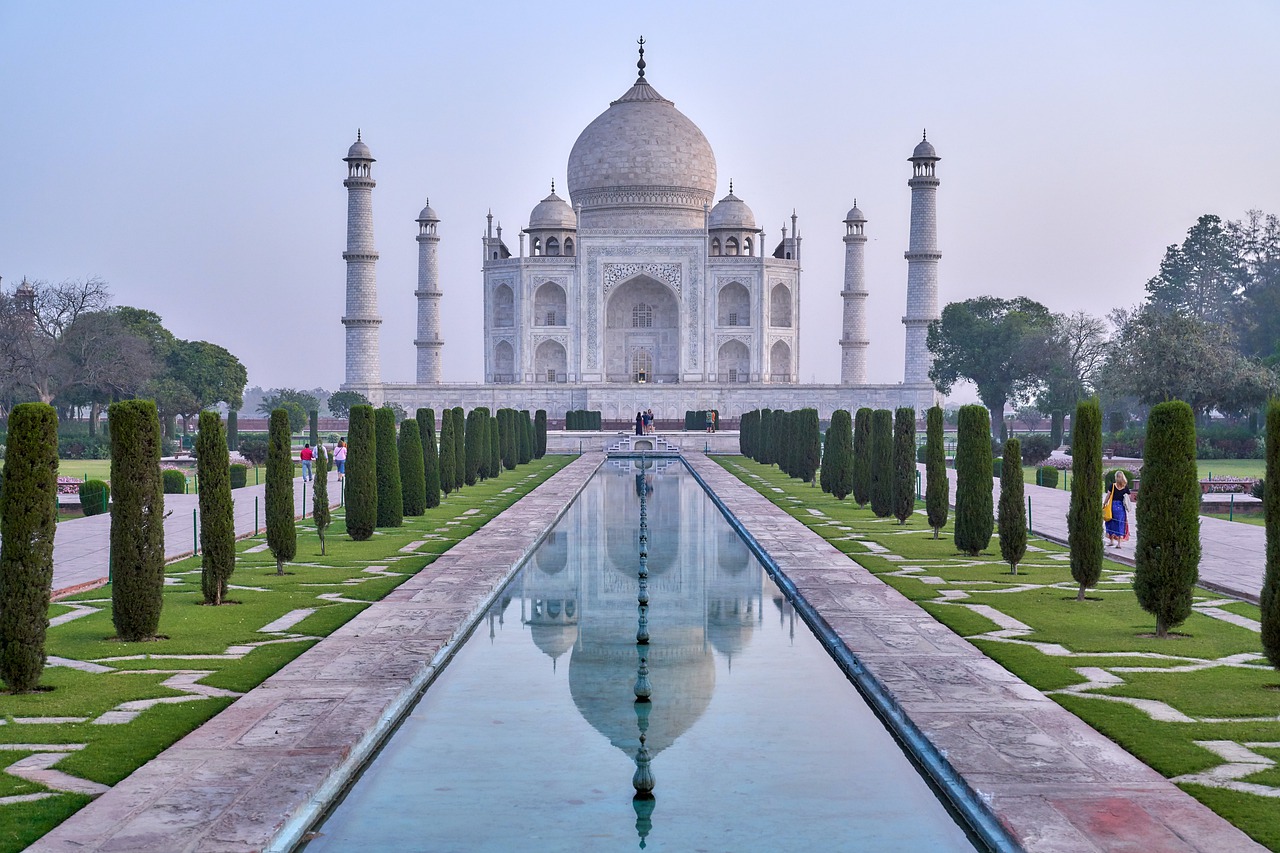 The Taj Mahal, a symbol of love is one of the best places for couples in India. Built by Shah Jahan for his beloved late wife Mumtaz Mahal, it stands majestically near the Yamuna River. This is an ornate and magnificent mausoleum which has gardens, a mosque and a guest house. It is a designated UNESCO World Heritage Site. It is one of the finest examples of Mughal architecture and the artistic beauty is loved by everyone. The interior chamber is decorated with semi-precious and precious stones. The windows have intricate jali's or screens through which light enters.
Backwaters of Kerala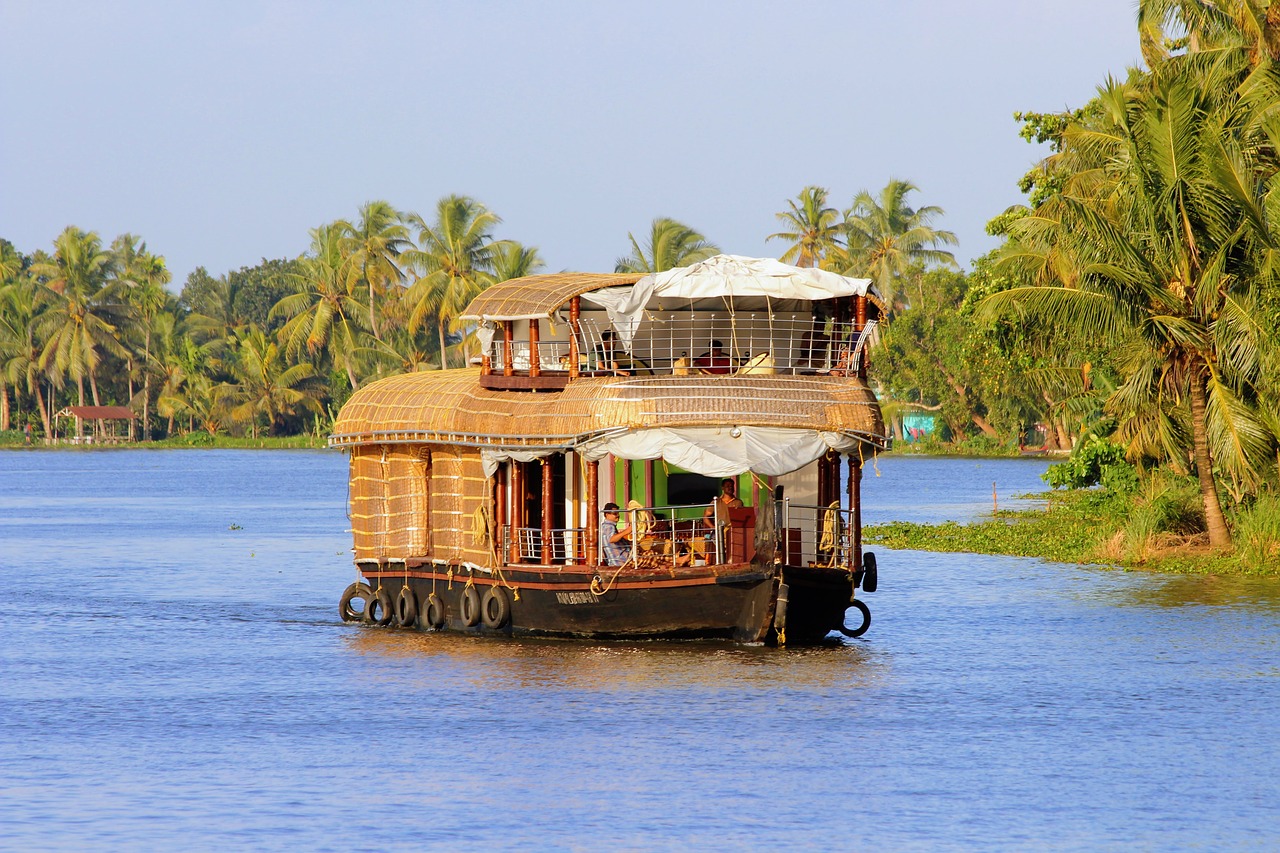 The backwaters of Kerala are a series of lagoons and lakes made of brackish water. This lies in parallel to the Arabian Sea and also has interconnected inlets, rivers and canals. The location creates a very unique ecosystem for birds, animals and plants. There tiny land parcels which hold plenty of lush green vegetation making it one of the most romantic places in India. You can see churches erected in such lands and houses too with gardens. Instead of cars or bikes, you will find boats parked in front for transport. There are plenty of locations where you can take your partner for a backwater experience – Kumarakom, Kasargod, Alleppey, Kollam, Kuttanad, Kottayam and many more. Do try the houseboats that are available.
You can go for a community one – where many people can book the vessel and have individual rooms. Or you can go for a smaller houseboat and book it all for yourself and your partner. Many houseboats offer activities such as fishing as the waters are teeming with seafood. These houseboats have modern facilities like televisions, toilets and proper beds. You can catch your own fish and give it for cooking. Spend the evenings with your partner on the deck watching the sunset over the waters. The backwaters are one of the most popular honeymoon destinations in India. There are restaurants on small islands throughout in case you want to sample local food such as yam, duck, lobsters and the famous karimeen. Do try to see the theyyams and the temple festivals as you are there.
Vagamon Hills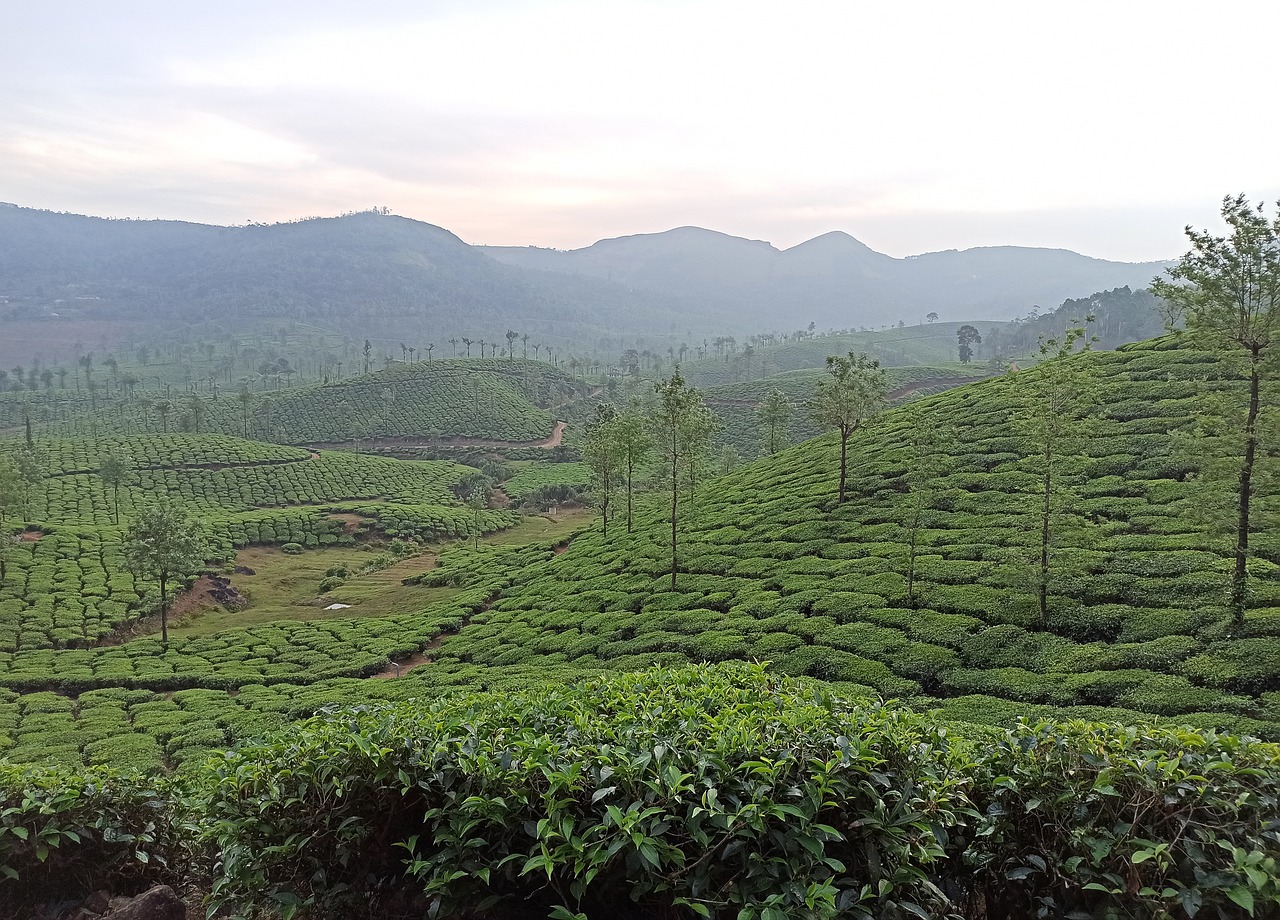 Vagamon in the Idukki district is a series of hills with tea plantations and one of the most romantic places in India. It is still untouched by commercialization and is a spectacular hilly region. If you visit in the rainy season, you will find lesser tourists and more natural beauty. There are small waterfalls that spout throughout the area because of the excess water. There is a pine forest – a patch of land that is full of pine trees. And if you enter the forest, you will feel like you have been transported to the Alps. It is cool and windy inside this area.
If you are looking for a place to stay, then there is a resort right next to this forest and you can literally have a vacation in the clouds. Catch some romantic time with your partner in the hills sipping hot coffee or boating in the Vagamon lake. There are other places of interest that you can see when you get time to come out of your room. Such as Marmala Waterfall, barren hills, Mundakayam Ghat, Vagamon Falls and Idukki Dam. Some one on one time in the hills with your partner can make a good romantic vacation.
Wayanad Forests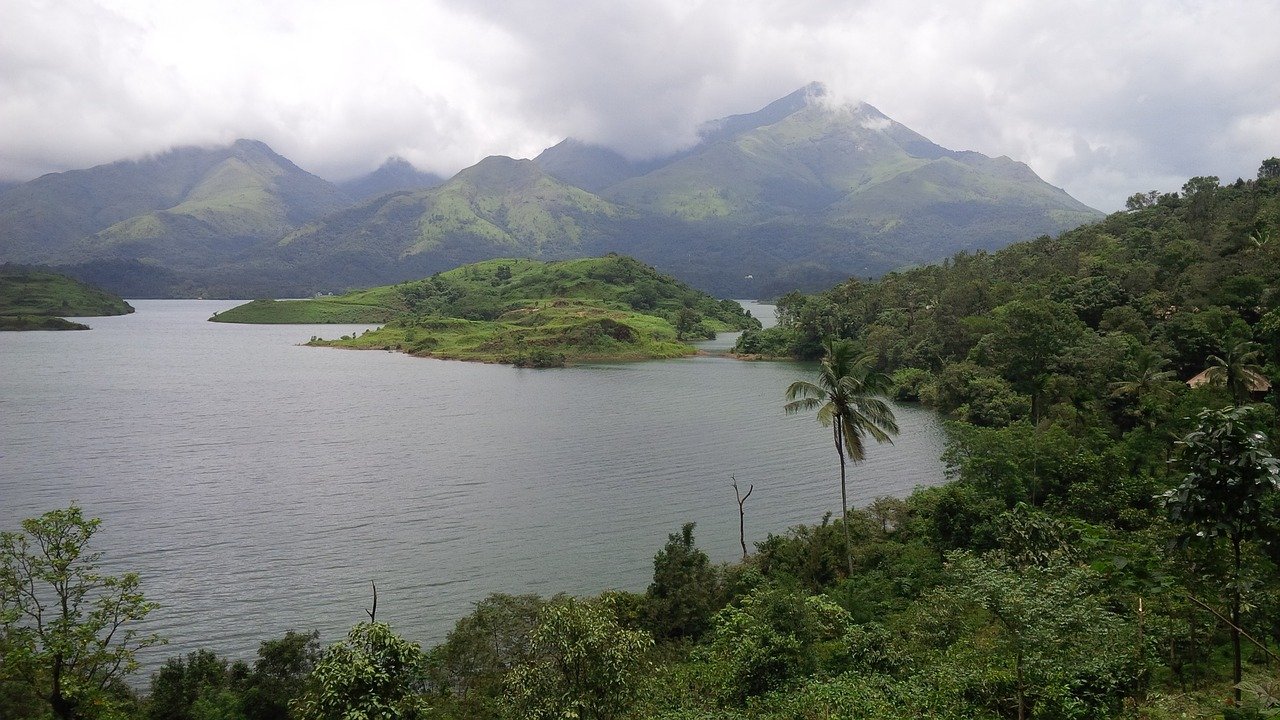 The Wayanad district in Kerala is home to the lush tropical forests. There is a wildlife sanctuary too as a number of animals such as deer, elephant, tiger and bison are found here. The forest department maintains accommodations here and you can get a Serambi or Eco Hut to stay with your partner. Stay in surrounded by greenery and enjoy an ayurvedic massage too. Chembra peak, Banasura Sagar, Pookode lake, Edakkal cave, Meenmutty Waterfalls and Chethalayam Waterfalls are some places of interest. If you are lucky you can also spot pachyderms and peacocks moving freely in the region.
Rann of Kutch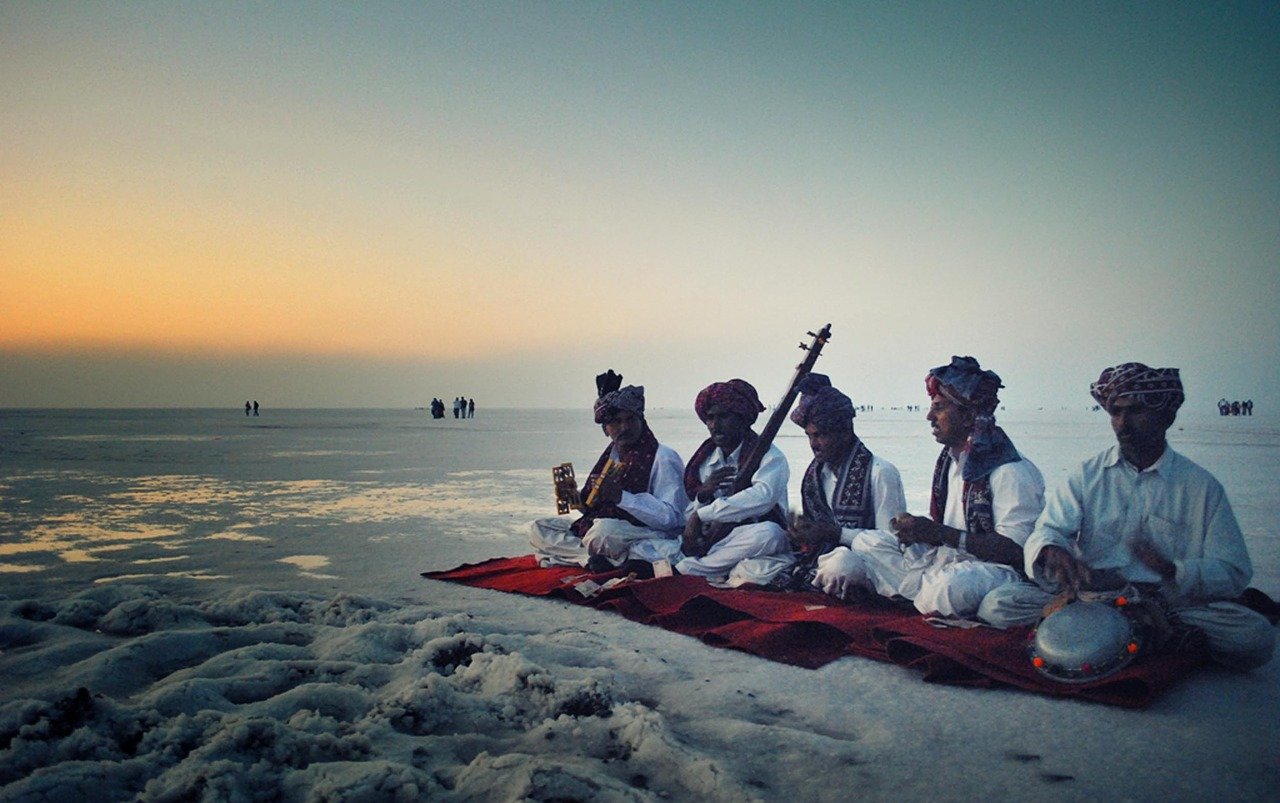 The Rann of Kutch in Gujarat is a huge area of salt marshes. It is a flooded grassland that supports an ecosystem of unique vegetation and mangroves. Its one of the places for couples in Indiaas the place is so unique. Miles and miles of salt sandy land. Spend a full moon night in one of the tents with your partner and there can be nothing more romantic than showing some love at that time. The Nava Talav lake has many birds that congregate, like storks, pelicans and pink flamingos. Jungle cats, desert foxes and Nilgais are common animals that can be spotted. Take a trip to Dholavira and enjoy the local cuisine and crafts.
Pangong Lake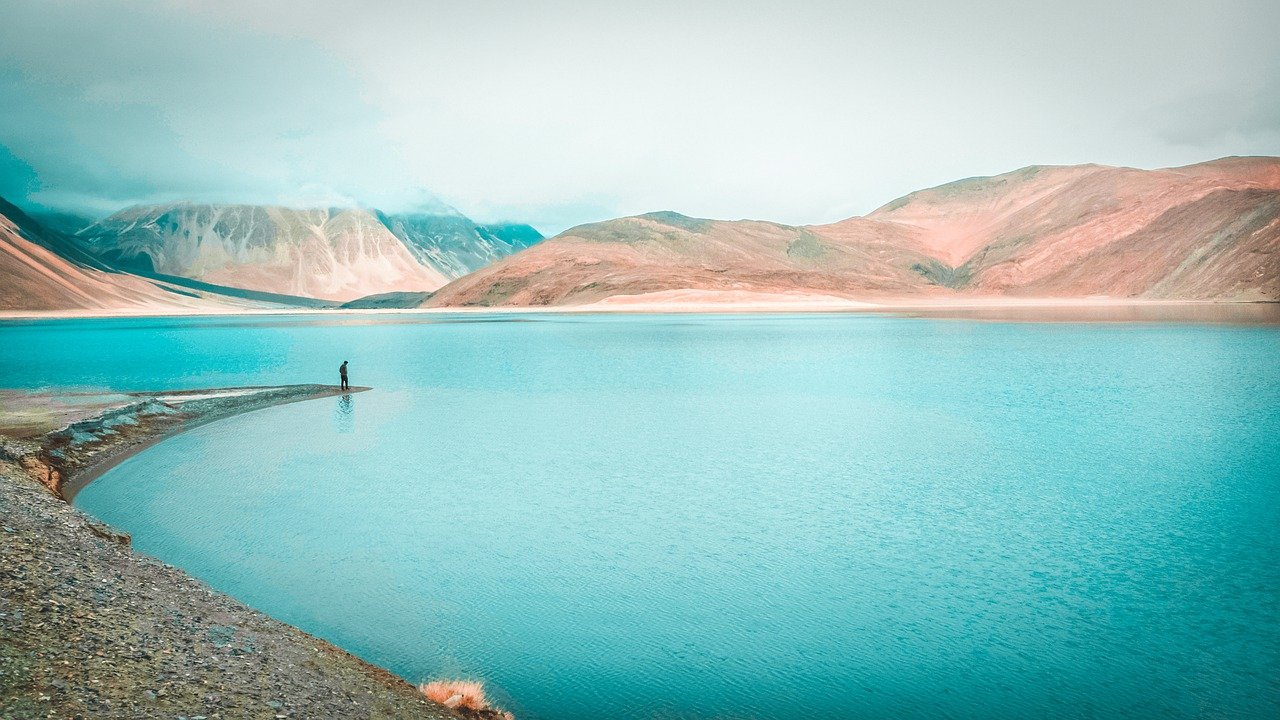 The Pangong Lake is the bluest lake that you will see in India. It is located in the Himalayas and is a nationally important wetland. This lake is unique, as despite being saline, it completely freezes in the winter. It is a five-hour drive from Leh and a must stop for couples. The unique picturesque location and the natural beauty is amazing at the place.
Agatti Island Beach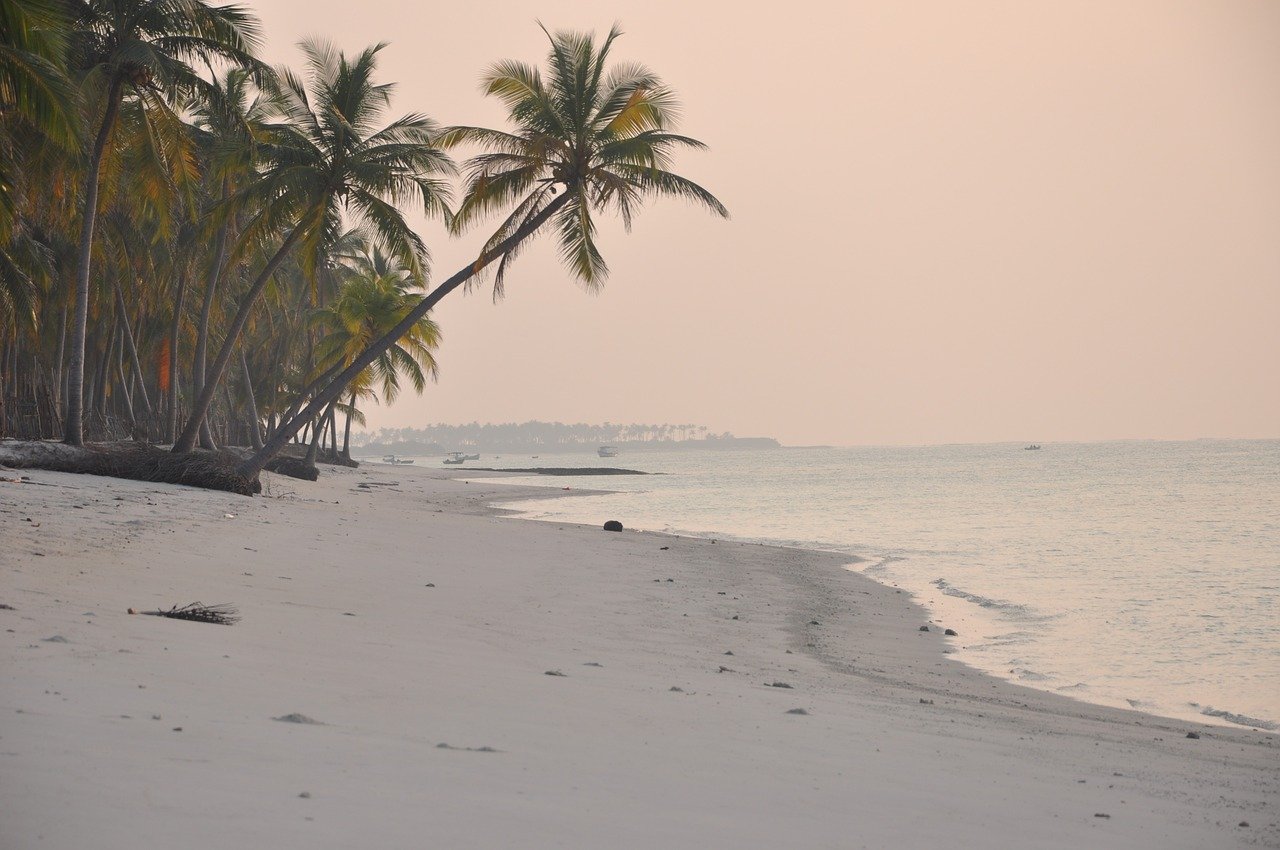 Located in Lakshadweep, because this place has infrequent human visitors, this area is largely unscathed. Coral reefs and clear sparkling waters greet you as you relax with your partner. The white sand and blue water will remind you of a Caribbean beach. It is one of the most romantic places in India so plan a vacation with your partner fast. It also among the top beaches in India for a perfect vacation.
Khajuraho Temples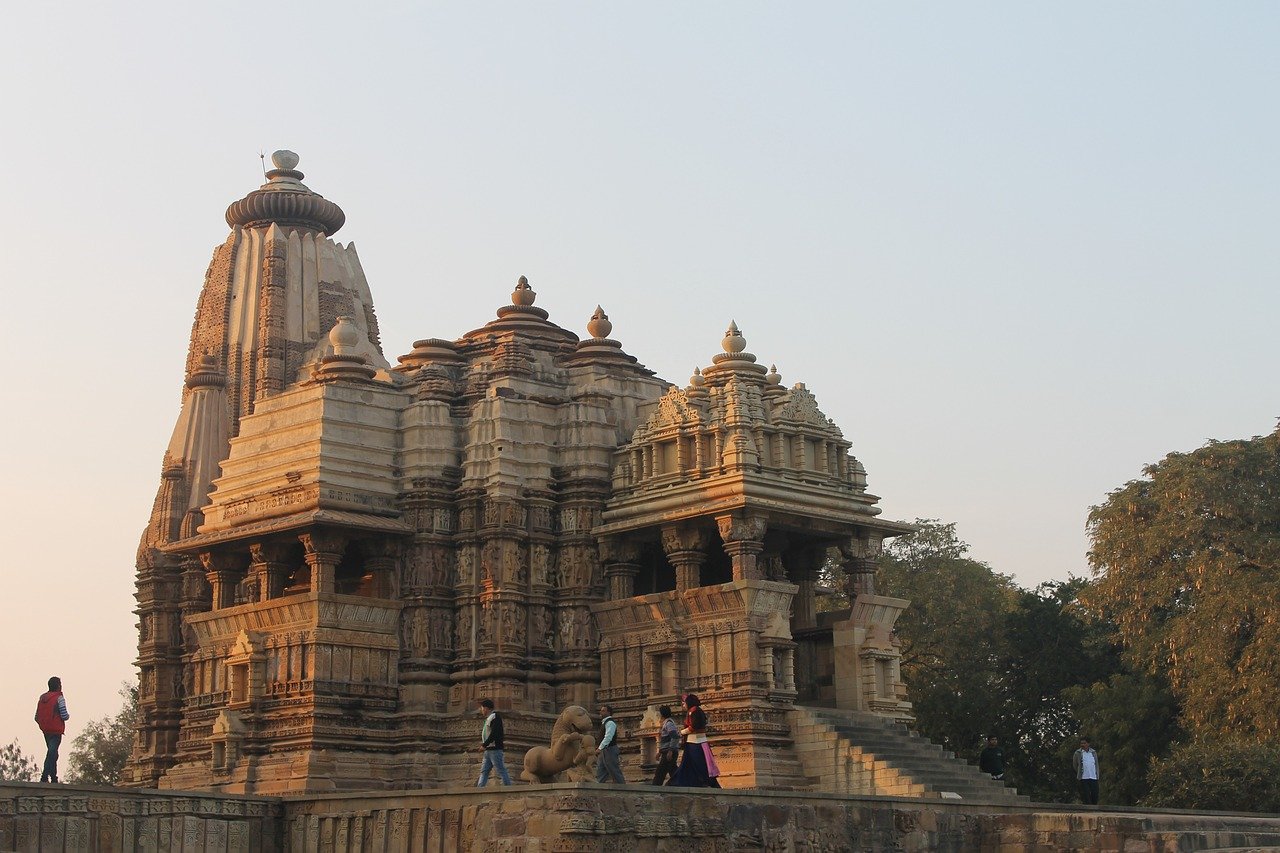 The Khajuraho Temples are a part of the UNESCO World Heritage Site. It was built by the Chandela dynasty. The location is amidst the most picturesque areas and its very popular for the sensual sculptures. You may want to check this out with your partner!
Tso Moriri Lake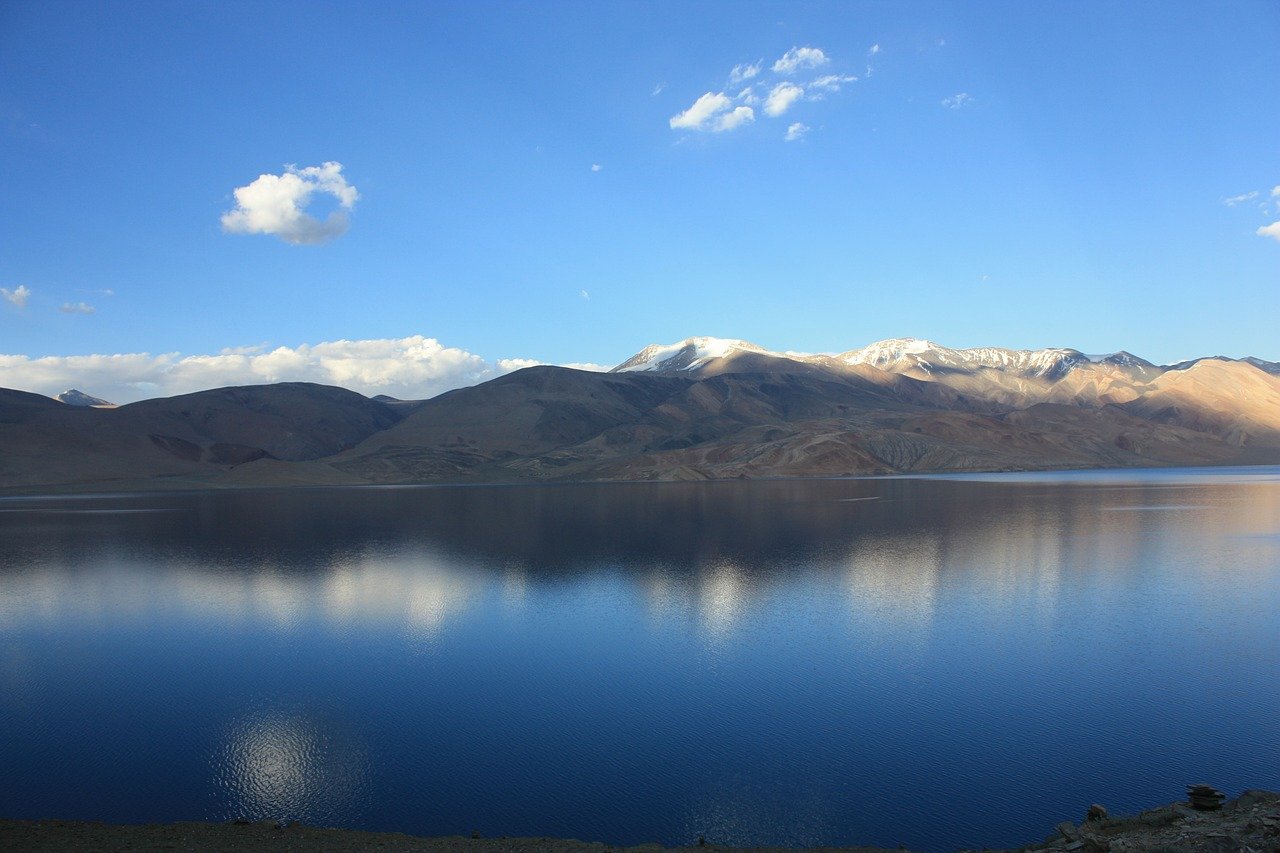 This lake is located in Ladakh and is fed by melted snow and springs. There are a lot of mammals, flora, carnivores and avifauna that are found here. You can take a jeep safari in the natural marvel. You can camp near the lake and wake up cool views from the lake. The homestays prepare nutritious food that you can enjoy steaming hot while cuddling with your partner.
Valley of Flowers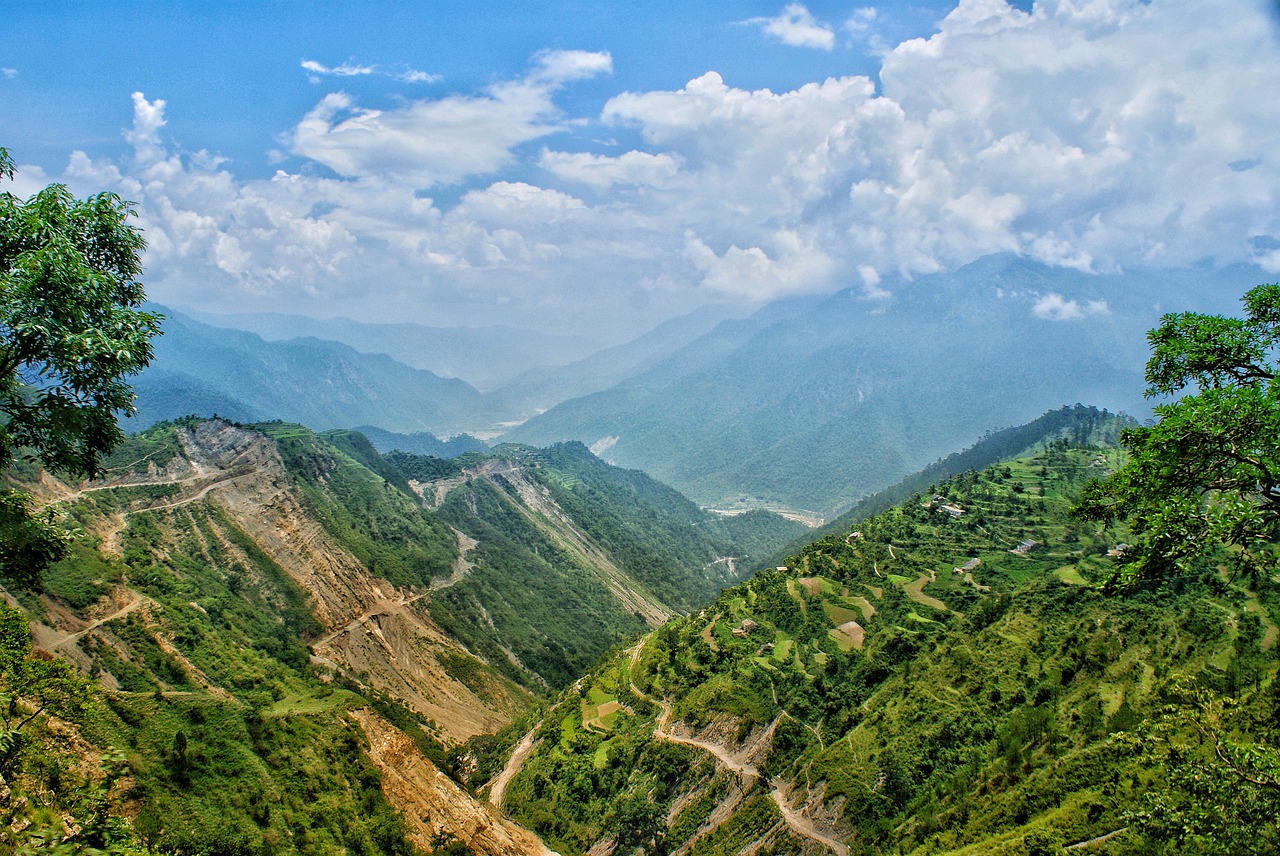 The Valley of the Flowers in Uttarakhand is located in Chamoli, in a national park and is a meadow. The area has diverse species of animals living here. This valley has alpine flowers that bloom in different seasons. And the view is truly breathtaking. You must take your partner to enjoy this view in the mountains and also checkout Bedini Bugyal, Vasudhara Falls and Pushpawati River.