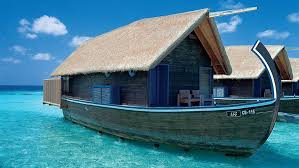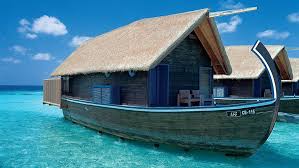 Some would think that the lush view of sparkly white beaches surrounded by clear green sea and pure coral reefs could only be possible in a dream, but that's so not the case! Take a glance at one of the most peaceful and regal setting in Maldives, Cocoa Island. When asking how many islands in Maldives are there, it's difficult to name them all. But coming to how many secluded heavenly isles in Maldives? This Island makes it to the top. This luxurious resort by COMO hotels is artfully designed to suite a tourist's every demand and it surely delivers an unforgettable experience which stays with people like a lovely souvenir.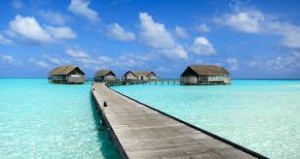 Food & Accommodation: The quiet stillness and peace here are the constant companion while living in this luxury resort of Maldives islands. There are 33 elegantly designed overwater suites and villas with a pleasing appearance of local Dhoni boats, each accompanied with a separate terrace. The fresh wooden structure is soothing to the soul and offers the much needed solace from city's concrete surroundings. Cocoa also offers highly sophisticated spa and yoga services for a more calming and rejuvenating experience. Other water activities could also be enjoyed at this picturesque Maldives beach like snorkelling and scuba diving.
Authentic Asian, Mediterranean, and south Indian cuisines are served here along with Italian and local savouries. A wide assortment of fine wines, exotic juices and cocktails are an added temptation.
How to Reach: Speedboats are available at Male international airport which roughly take 40 minutes to reach Cocoa island Maldives.
The sublime ambience of this island has made it a favourite among the top Maldives honeymoon spots as well as a high rated choice for long cozy vacations.