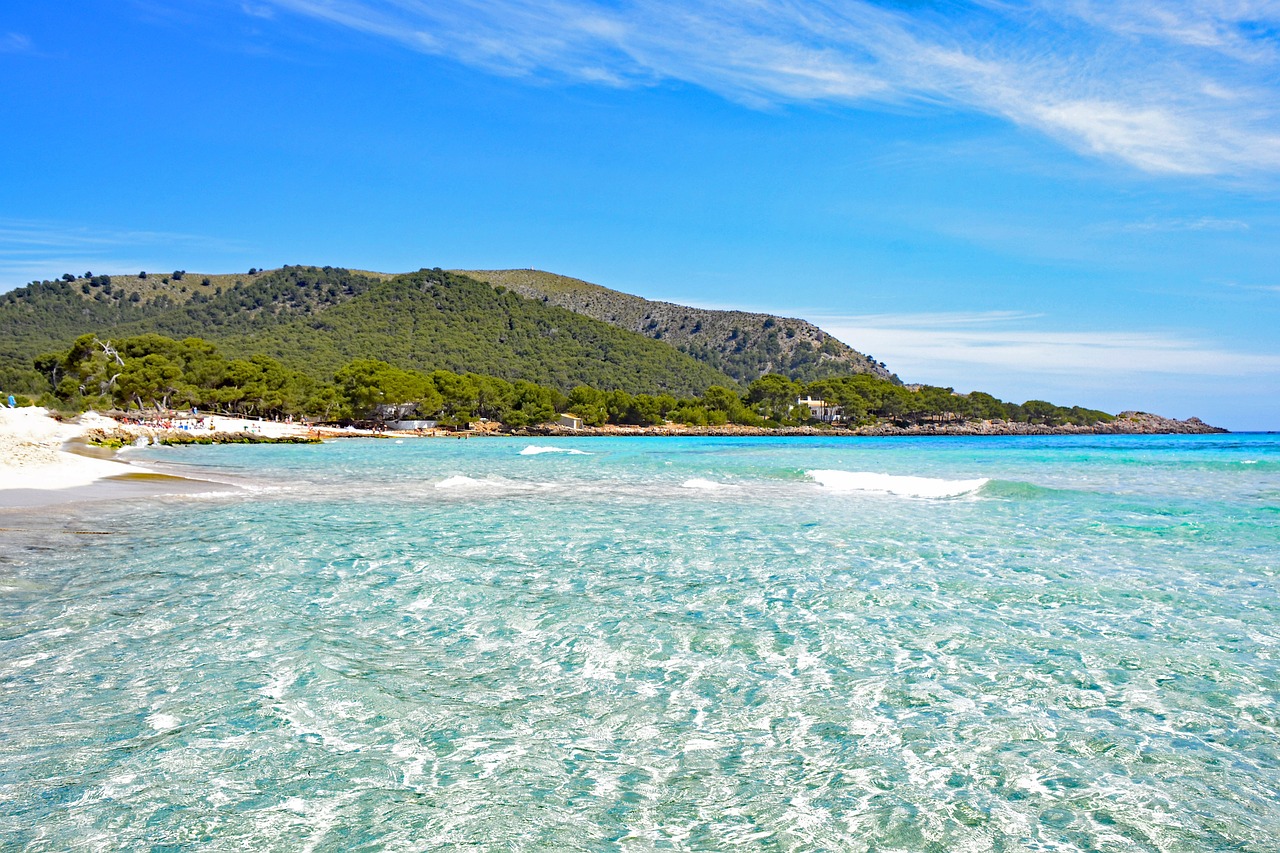 5 Beautiful Islands in Spain for vacation
Europe tour remains incomplete without paying a visit to some of the iconic places in Spain. Vibrance, music, culture and natural beauty- you can experience all of these on the various islands of Spain. To explore the country properly, you need a long tour. But when you have limited time, there are a few places that you must visit. We have listed five such beautiful islands in Spain that you cannot miss during your Europe tour. Read on to find out all about them.
Ibiza
Ibiza is perhaps the most famous of Spanish islands. Known for its vibrant nightlife and delicious cuisine, Ibiza is the perfect destination for a fun-packed trip to Spain. The island is also known for the carnival-style markets and the variety of mouth-watering cuisines you get here. You can also take a boat for some adventure in Cova de Can Marca- a huge natural cave located nearby. Many restaurants, nightclubs and resorts on the island make your stay smooth.
La Gomera
La Gomera is one of the smaller islands in Spain but its natural beauty is worth the visit. It is the perfect location for boating, hiking, trekking and walking tours. The climate is excellent around the year and you will find a variety of plant life and many waterfalls here. It is a more isolated island and not commercialized yet. So, if you want to avoid the usual touristy crowd, this is a great destination. The tranquility of the island is addictive and anyone who loves to trek must visit this island once.
Mallorca
Mallorca or Majorca is the largest island in Spain. It is noted for its breathtaking scenery and is located on the northern side of the country. Tours in Mallorca are popular because the island has many amenities for the perfect vacation. Many resorts offer a variety of activities to tourists. One of the most popular activities is biking through the cliffs of Mallorca. If you prefer a less adventurous vacation, you can simply bask on the sandy beaches. If you plan your trip here, the best time is around the Jazz festivals which are organized on this island and a few other Spanish islands. This is one of the best Spanish islands for a family trip.
Formentera
Formentera is located in the South of Ibiza. It is a tiny island that is particularly noted for nude sunbathing and sandy white beaches. It is also easy to reach Ibiza by boat. There are also regular passenger boat services from the mainland to this island. Families and nature lovers would love this island, especially during July and August. Do not miss out on La Mola which is a picturesque cliff with a beautiful lighthouse atop. It is also one of the most romantic locations in Spain.
Lanzarote
Lanzarote has a very unique terrain and is known for its volcanic landscape. There are approximately 300 volcanic cones on this island. A major part of the surface is filled with volcanic ashes and lava. It is the perfect spot for an off-season beach holiday. There are also many cafes and hotels which ensure your stay is smooth here. Make sure you visit the Mirador Del Rio which gives a beautiful panoramic view of the surroundings and the entire island.
Spain is a beautiful country with many wonderful things to experience. With a list of the beautiful islands in Spain that you must visit, it is time to start planning the trip. Experience every wonder offered by Spain as you visit here and go back home with memories to last a lifetime.