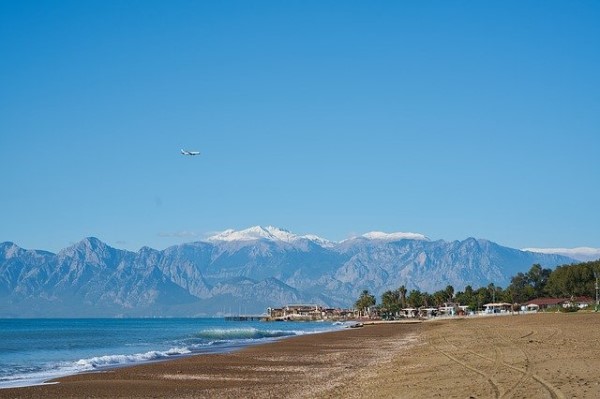 Lara Beach – Information and Guide
Planning holidays in Lara Beach can be a fun idea to create memories. You will fall in love with the sand, sea, and sun on the spectacular Turquoise coast of Turkey. This is the best place if you are fond of Antalya attractions and natural wonders.
If you are in search of some fun entertainment with poolside cocktails in hand, then this beach is waiting for you. It is called Turkey's Las Vegas version beach where you can find themed hotels, alluring beach bars, and stupendous water parks.
The temperatures of the Balmy Mediterranean can greet you well here. Most of the days are beach days here.
Explore natural wonders
Get ready to discover the underwater ruins on scuba diving and hike through the forest for cascading the waterfalls. This beautiful Lara beach is surrounded by the incredible natural attractions of Antalya, from uninhabited islands to mountain tops and is one the best beaches in Turkey.
For adding a scenic picture, the ancient ruins are entirely scattered across city cliffs, beaches, and the lush pine forests. The holidays to this beach are large on the luxury. You will get a chance to stay in the luxurious resorts, well-equipped with all amenities.
Lara Beach Antalya is no less than a big film set. It is centralized on the south coast of Turkey which is designed for appearing like a popular landmark. This beach is around 8kms long and you can enjoy every bit of it with your loved ones and family.
When you talk about this, all the sandy stuff comes to mind, which is mainly golden, dark patches, some pebbles, sun rise and set and lot more. Its shallow water allows kids to play and have endless fun.
You can find various seafront hotels that have their stretch and a public beach where sunlounger battalions and some parasols are available for rent.
Hotels
Around this beach, a large number of hotels are available that have their indoor souvenir lounge or shops by the swanky swimming pools. At night, you don't have to step out of the door for finding the best bars, nightclubs, and restaurants.
Close to the Antalya
In less than 30 minutes, you can be in the Antalya, which is the biggest city on the Turkish Med. You can head towards bazaars for haggling for the carpets and then tuck in the baklava from one food stall. You can also visit a museum nearby, where you can find Olympian gods.
For all the coffee lovers, the harbor is an amazing spot for having coffee. All those people who are planning a hotel-based trip where they can find endless entertainment, facilities, and dining choices, this beach is the ultimate destination.
Antalya airport is also located 10km away, with transfer duration of just 30 mins.
Things to do near Lara Beach
Explore Antalya– Antalya can be reached by a short bus ride and has numerous entertaining facilities for all those who want a break from the beach. You can explore Konyaalti beach, which is a popular waterpark, Antalya aquarium, Dolphinland, and also Aktur Lunapark.
Zoo and Museum– This place is famous all over the Antalya zoo and Archaeological Museum as well. Antalya's old city is also called as Kaleici, which is a magnificent part of the city and is full of character with narrow winding streets, enclosed in historian city walls.
Pedestrian zone– One can find a pedestrian zone in the middle which features a landmark stone tower called the statue of Attalus and the Grooved Minaret. A famous Roman arch as Hadrian's Gate is also a major attraction at its entrance.
So what are you planning for? Pack your bags today and get ready to explore the beautiful beach to have a holiday to remember.