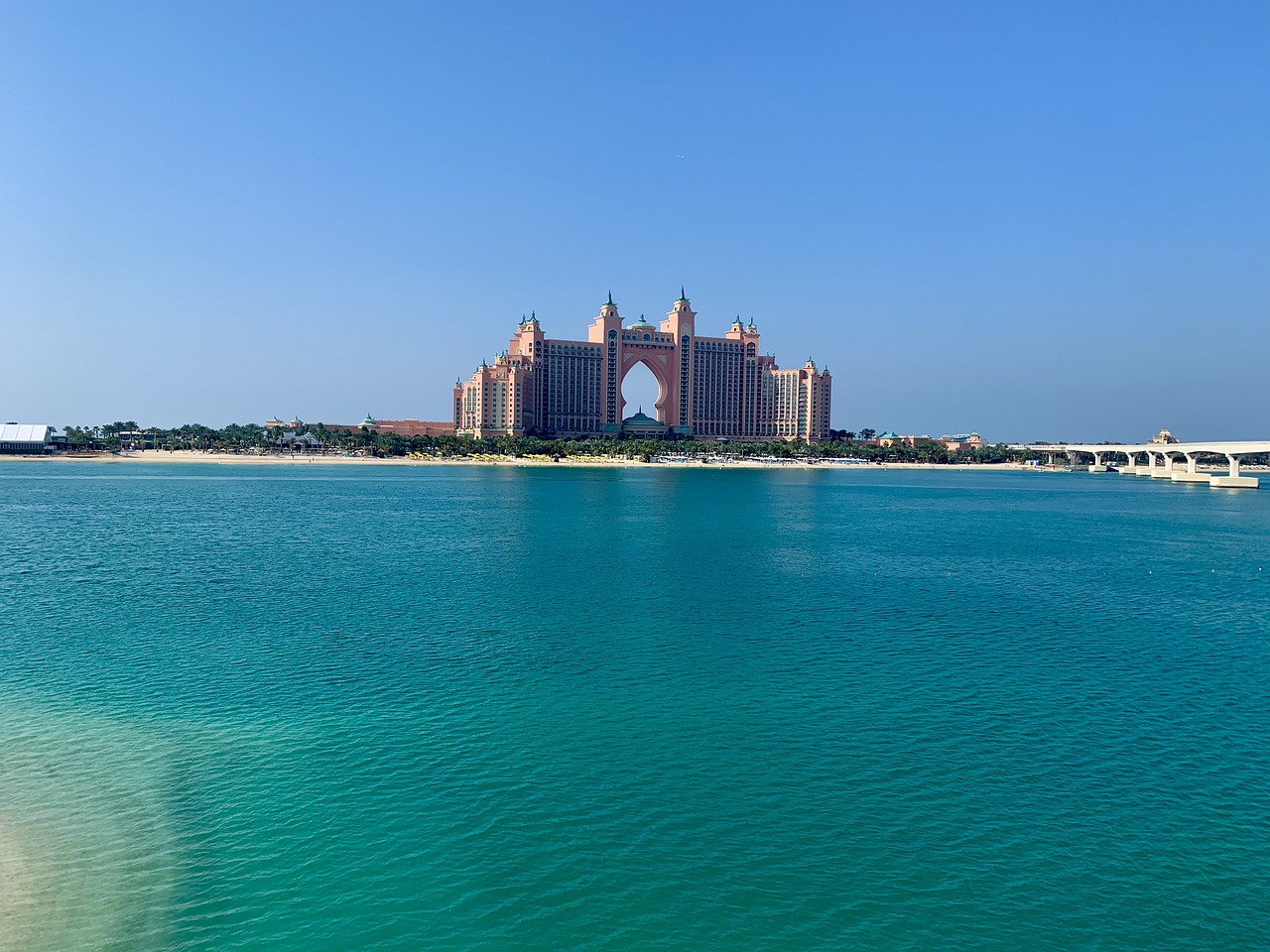 5 Luxurious places in Dubai to travel with your partner
Lately, Dubai has earned much limelight on the world map as a tourist spot, especially for those looking for a more luxurious vacation. The city is the ultimate destination if you are looking for luxury and urban beauty. The posh buildings, wide roads, and every amenity you can ask for right at your doorstep make it the perfect destination. Many luxurious places in Dubai are beautiful and cost a fortune to experience. Here we have listed some of these experiences and places to help you enjoy the most memorable vacation with your loved one.
Love lake in Al Qudra
A rather unconventional destination among tourists but very popular among the locals, the love lakes near Al Qudra is the perfect romantic destination in Dubai. It is a man-made lake in the desert which looks like two interconnected hearts. The lake is quite a bit far from the main city and you need to drive there. It is approximately 50km from Al Qudra which is another beautiful natural lake destination. It is a collection of lakes in the middle of the desert and is perfect for bird watching.
Overnight Dubai Safari
Add a bit more thrill to your trip by opting for an overnight Dubai safari. There are many organizers for such safaris. Though it is in the desert, you will never lack any amenities here. They have an arrangement for all of it. you can enjoy sandboarding, camel rides, cultural programs, and much more. The best part is living in the desert at night though. The ambiance is magical and just romantic enough to make you fall in love with your partner again. From a soft bed to the best of Arabic cuisines- you will get everything on the safari.
Miracle Garden
This colorful garden is a sight to behold from the air when you fly over Dubai. Up close, it is even more heavenly. It is one of the best flower gardens in the world. There are more than 150 million flowers in full bloom in this garden. The area is 72000 sqm and throughout the place, you will witness explosions of color and sweet scents. The best part is, the floral arrangement will change with every season so that you get a different experience every time you are visiting. The garden remains open from Mid-November to May.
Dolphinarium
One of the best luxurious places in Dubai is the Dolphinarium. Whether you are an aquatic life enthusiast or not, you will fall in love with the lovely dolphins here and their antics. It is located in Creek Park which is an entertainment and activity park in Dubai. It is home to six bottlenose dolphins and seals. There is a 45-minute show that showcases their skills and is very entertaining. From dancing to juggling and jumping through hoops- they can do anything. It is an extravaganza you just cannot miss when in Dubai.
Palm Jumeirah
A man-made island in the shape of a palm tree, the Palm Jumeirah is a luxurious location that has every bit of facilities you can think of in modern times. Rent a Yacht Dubai to reach here and make the trip even more special. There are various activities to keep you entertained here. Shopping malls, resorts, hotels- you can find everything you need to stay here for a few days. The experience is mind-blowingly royal.
Your trip to Dubai remains incomplete if you skip any of these places. Hence, make your plan accordingly so that you get the best possible experience from your trip to this city.