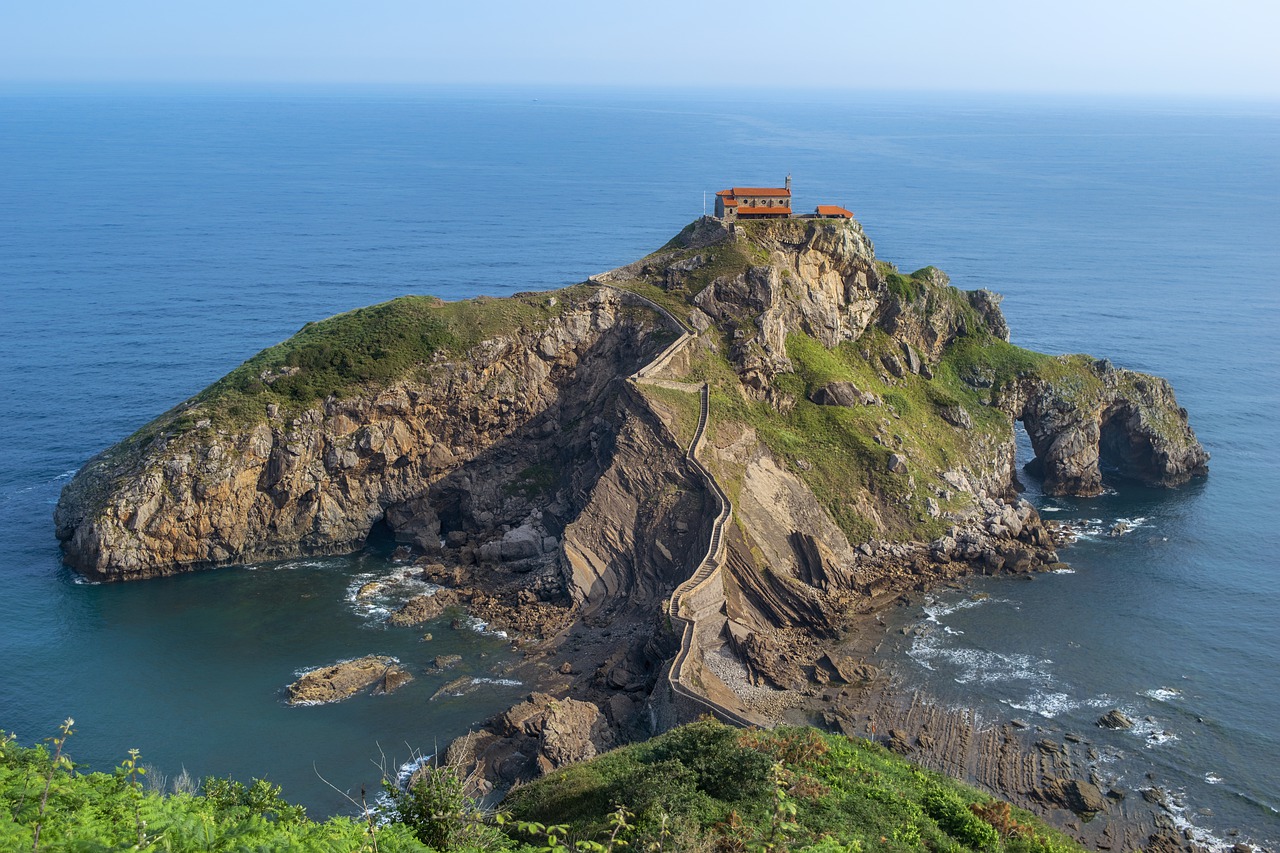 10 Best Coastal Hikes in the US
Coastal hikes in the US provide you with some of the best scenery and you get to enjoy the best of what nature has to offer you.If you love taking long walks on the beach, the delicious breath of the salty air and the picturesque view of the rugged rocks and crashing waves, a coastal hike is something that should definitely be on your bucket list.
Below are some of the best coastal hikes in the US:
1. Crescent Beach Trail, Oregon
The Crescent beach trail, one of the most popular Oregon coastal trails, starts in Ecola State Park and ends at Crescent Beach.
This trail runs through a lush rainforest where you can view wildlife like deer and elk.
You get breathtaking views of the coastline dipping in and out of the forest. A junction in the trail leads to another beach called Cannon Beach.
This is a dirt trail so it can get pretty muddy in the rainy seasons. The trail is about 2.5 miles out and back. It would take about an hour and a half to complete a round trip.
2. Ocean Path, Maine
The Ocean Path trail which is located in Acadia National Park follows a stretch of coastline between Sand Beach and Otter Point.
The first parts of the trail consist of packed gravel and concrete sections which rise over a hill and you get a gorgeous view of the entire Ocean Path coastline.
As you reach Thunder Hole which is the famous underwater sea cave,you might hear thundering sounds which literally sound like claps of thunder.
During the hike you will get scenic views of cliffs, oceans, mountains and lakes.
This gravel trail is about 4.2 miles out and back. It can take anywhere between 2-4 hours to complete this trail.
3. Empire Bluffs Trail, Lake Michigan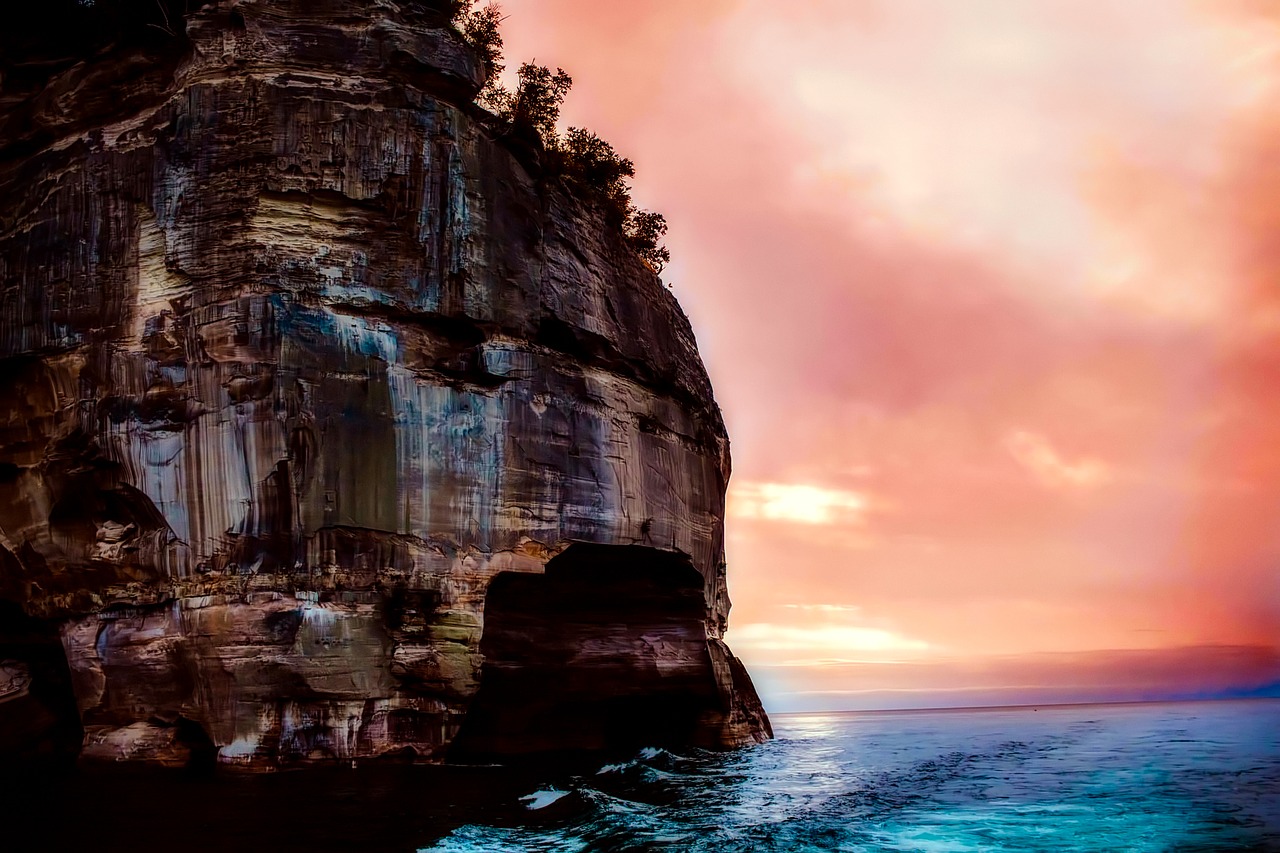 The Empire Bluffs Trail starts about 1.7 miles south of Empire. It runs through a beech maple forest, sand dunes and open fields to a high coastal bluff which is located about 400m above the beach and is one of the best coastal hikes in the US.
You get a spectacular view of Lake Michigan including both north and south views of the coast.
This paved gravel trail includes a boardwalk and is about 1.5 miles out and back. It is a relatively easy trail so it is suitable for amateur hikers.
4. Kalalau Trail, Kauai, Hawaii
The Kalalau Trail is a very famous trail which is well known for its majestic sea cliffs, lush valleys, scenic beaches and hidden waterfalls with incredible views of the ocean and Napali Coast.
This is a difficult trail so you must be in pretty good shape before you even attempt to hike through it. Many parts of the trail are slick and steep and it doesn't have flat stretches.
Make sure you pack light and wear hiking pants which are easy to clean since you are going to get dirty. You can find some of the best ones here.
It measures about 22 miles out and back and can take a minimum of 5 hours to complete.
5. Parallel Trail, Cumberland Island, Georgia
Cumberland Island is the southernmost of Georgia's barrier islands and is run by the National Park Service. It is one of the popular coastal hikes in the US.
The Parallel Trail is a trail on the Atlantic Ocean and starts in Sea Camp where you have to reach by ferry. You get to see a diverse range of flora and fauna including armadillos, wild horse, vultures, dolphins, fungi and mushrooms.
It measures about 15 miles and is a fairly easy trail which is accessible all year round.
6. Lost Coast Trail, Mattole to Black Sands Beach, California
The Lost Coast Trail is one of the finest coastal backpacking and hiking trails in the United States.
While many Californian coastlines are populated and developed, the Lost Coast is an exception. There are definitely some obstacles along the way and you have to watch out for sneaker waves, poison oak and ticks.
It measures about 2.5 miles (one-way) and is suitable for adventurous hikers who are willing to take on a challenge.
7. Dungeness Spit Trail, Washington
The Dungeness Spit Trail in Washington extends from the northern edge of the Olympic Peninsula into the strait of Juan De Fuca.
The first part of the trail goes through a lush forest where plenty of lookout points and informational kiosks are located along the way. Once you reach the beach you can either stop or continue for another 5 miles along the sandy spit to the Dungeness Lighthouse.
It is one of the oldest lighthouses in the Northwest and you can climb up the 74 stairs to the top for an amazing view of the spit.
It measures about 11 miles and is suitable for visits during low tides.
8. Lakeshore Trail, Pictured Rocks National Lakeshore, Michigan
The Lakeshore Trail is one of the most spectacular paths to hike and is also one of Michigan's classic hiking trails.
It starts from the town of Grand Marais and ends at the town of Munising. Along the way you get to experience giant sand dunes, waterfalls, lighthouses, beaches and towering cliffs.
This trail measures about 42.4 miles and takes about 4 nights to complete. You can spend your nights at the backcountry campgrounds.
9. Cape Perpetua Hike, Siuslaw National Forest, Oregon
The Cape Perpetua hiking trail starts from the Cape Perpetua Trailhead and ends at the Cape Perpetua Stone Centre. It is one of the top coastal hikes in the US because of the natural beauty of the place.
Some of the highlights in the trail include the Thor's well, which is a collapsed sea cave about 20 feet deep and the Devil's Churn which is a steep sided ocean gully on the convoluted lava shore at Cape Perpetua.
This trail is about 26 miles long and you will get amazing views of rugged lava cliffs and crashing waves along the way.
10. Provincetown Dunes, Cape Cod National Seashore, Massachusetts
The Dune Shacks Trail is a peaceful and remote trail which is primarily used for hiking and bird watching.
Along the way you will see several dune shacks which used to serve as homes to several artists. You will also see beach grass, scrub pines, pristine beaches and wild roses.This trail is about 2.8 miles out and back.