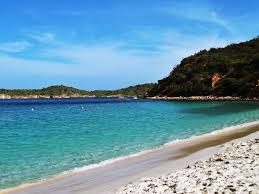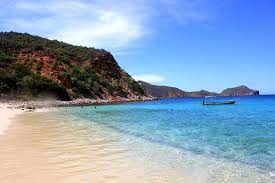 Mochima national park Venezuela is named after the town Mochima. It is located in the states of Anzoátegui on the northeastern coast of Venezuela.  The national park was created to protect 234,489 acres of semi tropical coastal mountains in the year 1973. The coast is a mountainous zone with gulfs, inlets and beaches of exceptional beauty.  Mochima national park is rich in its underwater scenic resources, crystal clear water and peaceful surroundings.  The temperature here ranges from 70 to 80 degree Fahrenheit. It is hot during the month of November to May and cold from June to October with high humidity. The beaches here offer many activities like snorkeling, sailing, diving and water skiing. You can also go hiking or spend time capturing the panoramic views in your camera.
El Saco beach is perfect for snorkeling. El Faro beach is best known for its stunning transparent waters and underwater caves. There are varieties of reptiles; you can also find Iguanas and other rare birds. One can also get to see beautiful dolphins in the protected area of Isla Cachicamo. The area is rich in coral formations and therefore navigation is restricted.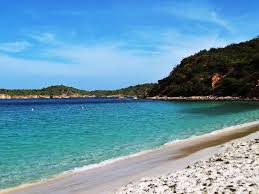 Mochima has best of the Venezuela beaches. Rent a boat and get to the beaches. Be it a peaceful calm vacation or happening night parties on the beaches, it is all possible here. You can campaign on the beaches over night which will cost you 10.BsF per person per night. There are many other beautiful islands like Chimana Grande, Las Borrachas, Arapito and Monos.