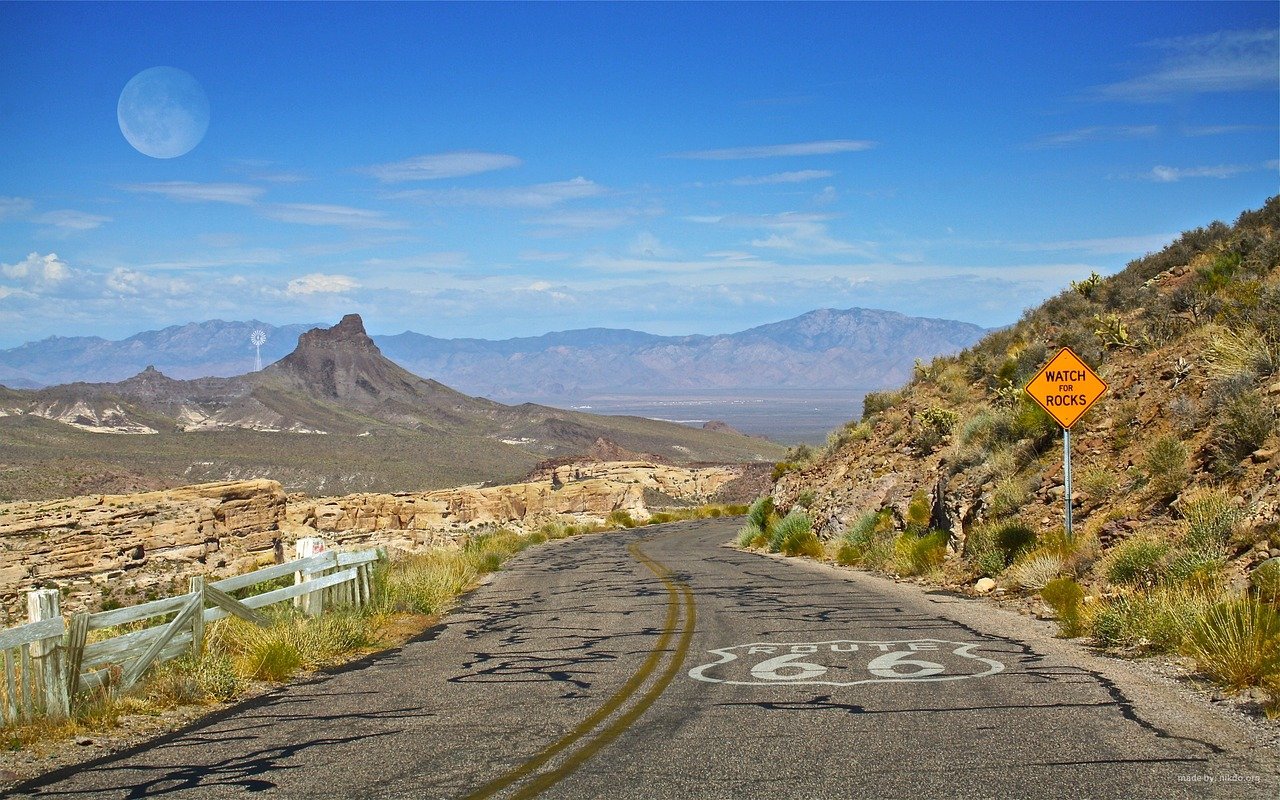 5 Best places to visit on an LA to Vegas Road trip
Heading to the sin city for a good time is a great idea for a weekend or even a vacation. Especially if you are in Los Angeles, then it makes sense to see Vegas, too. The distance between the two places is short and can be covered by driving. The drive time is less, which is why there are buses and ferrying passengers to and fro. You get to see the Nevada landscape as you make your way to your destination. But the trip doesn't have to be boring because there are plenty of stops or places to see on an LA to Vegas Road trip, like the following:
Route 66
Route 66 is not just one single place; it is a stretch and is one of America's most famous roads. This kookie route has antique shops, retro diners, an ostrich farm, and vintage gas stations. Due to development, most old-style cities have been redeveloped, but you can still see remnants of the past here, and they are well maintained, too. There is a route 66 museum near highway 15, and it is dedicated to this famous road. There are memorabilia and exhibits, which are great for photos, and the museum is free.
Pioneer Saloon
One of the oldest bars in the area, the Pioneer Saloon is just 15 minutes off the freeway. It is a great place for a food and drinks break. It has been featured in multiples shows and movies as it still displays the original paper clippings from 1913.
The last of its kind, the walls are made of stamped tin, and it was a favorite among miners during its initial days. It remains a symbol of the Wild West days and has an iconic status.
Seven Magic Mountains
Neon Rocks or Seven Magic Mountains is a popular roadside stop. The bright art installation is 20 minutes out of Las Vegas and is quite an unusual attraction. It has free entry so you can walk up and take pictures. Most people drive down between the two cities, but if you want to take a bus ride, you can. If you are wondering how much is a bus ticket to Las Vegas, then it is between $19 to $48, depending on what type of coach service you pick.
Desperado roller coaster
The Desperado roller coaster is located in the Primm Valley Resort. Although it was closed for a bit, it is now open and offers fun rides for everyone. There is a theater and a zone arcade for those who want to rest or stretch their legs, too.
The Desperado is a roller coaster that goes up to 209 feet and then plunges down. It costs around $15 to get in, and the ride gives you three minutes of heart-stopping fun. It is one of the tallest and fastest in the country and ranks as one of the top 10 roller coasters in America.
While you are at the resort, you can also check out the Adventure Canyon Log Flume – a dark tunnel, swirling rapids, and eerie passages as you go right up a mountain. The admission cost is $10 for each person and allows for some entertainment along the way.
Calico Ghost Town
If you want to see the typical Old West, then Calico Ghost Town is a prime example of a cool attraction on an LA to Vegas road trip. It was founded in 1881 during the silver strike and was a thriving mining town. The area had 500 silver mines and was a major silver ore producer. Today, it stands abandoned but has been preserved as part of the State Historical Landmark. It is open between 9 am and 5 pm and has camping options. There are bunkhouses, cabins, and RVs, making it perfect if you want to rest and take in the sights at night. If you are up for adventure while driving down, trails for hiking and biking are also open for visitors.