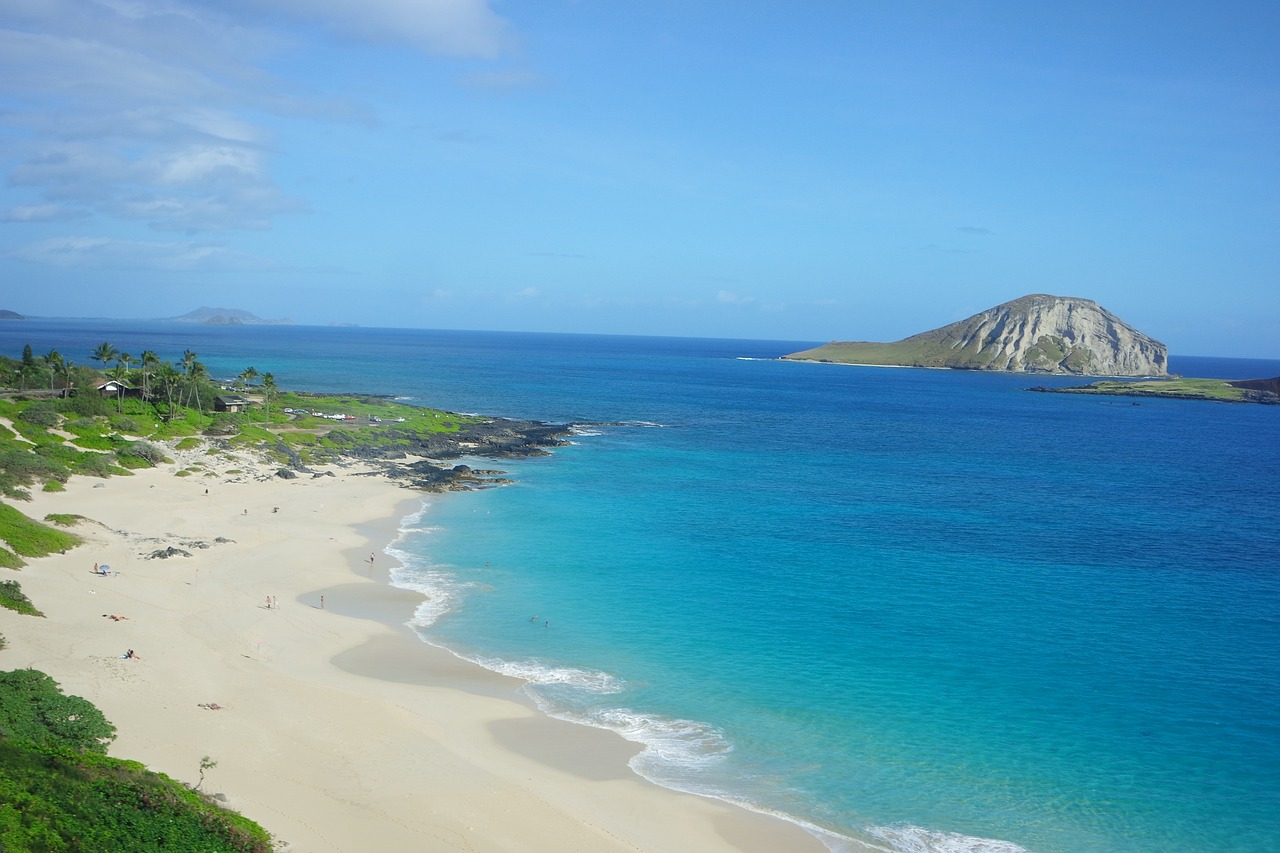 6 Most Beautiful Beaches in the United States
You don't have to travel far to enjoy some of the world's best beaches. In fact, you'll find many of the most beautiful beaches in the United States.
So, if your idea of a dream vacation consists of sandy beaches and crashing waves, you have come to the right place. Here are a few of our favorite beaches worth adding to your bucket list.
Clearwater Beach, Florida
Clearwater Beach, Florida, has won numerous best beach awards for a reason. The beach itself overlooks the emerald waters of the Gulf of Mexico and extends over two and a half miles.
Pier 60 often bustles with crafters and entertainers, offering you hours of entertainment. Of course, you could also rent a cabana or bring your own beach chair and warm your toes in the powdery white quartz sand.
The beach is long and wide, meaning there's plenty of room for all the tourists and locals that it attracts on a warm, sunny afternoon. You don't have to go far to enjoy a frozen tropical drink or fresh seafood dinner when visiting Clearwater Beach, as there are plenty of options at the beachfront.
If catching sunsets is your thing, you'll definitely want to check out Clearwater Beach, as they have a reputation for having some of the most stunning sunset views in the country.
Siesta Key Beach, Florida
Siesta Key Beach, Florida, has climbed the ranking of best beaches over the past few years, with more travelers discovering its white sand and blue waters.
Siesta Key Beach is a relaxing beach destination paired with a lively night scene. Made up of 99% quartz sand, you never have to worry about your feet getting too hot. This barrier island overlooks the Gulf of Mexico and is abundant with sunbathers and water skiers.
Grab a few friends and enjoy a pick-up game of volleyball or rent a bike to explore the nearby shops and restaurants. You'll find ample parking, on-site restrooms, and staffed lifeguards, making Siesta Key Beach a great family getaway.
You can also find many hotel options in the Siesta Key area to fit a wide range of budgets. MotelMatcher helps you find the most affordable hotels, so you can spend more of your budget on beach fun.
Gulf Shores Beach, Alabama
Gulf Shores, Alabama, is abundant with palm trees, ample sunshine, and over 32 miles of white sand, which is everything you could ask for in a beautiful beach.
The boardwalk is full of restaurants, shops, and entertainment that make a trip to the Gulf Shores even better. Hop on a sightseeing cruise to enjoy the refreshing wind in your hair and maybe spot a dolphin or two.
Don't forget to pack the sandcastle tools because the pristine white sand on the Gulf Shores is perfect for playtime. Gulf Shores Beach is also ideal for swimmers of all ages with its relatively calm waters. Bring a float and enjoy the refreshing warm waters of the Gulf of Mexico.
If you prefer a more active trip, bring your hiking shoes for an adventurous stroll among Alabama's beach, marsh, and dune land.
Waikiki Beach, Hawaii
Waikiki Beach, Hawaii, is a sight right out of a postcard. You'll feel as if you traveled to a new world with its white sand, Diamond Head backdrop, and occasional celebrity or two. Waikiki is the Hawaiian island most popular for its beaches, making it a destination to visit at least once in your lifetime.
Surfing is highly abundant in Waikiki with its high swells and cool waters. Spend your trip basting in the warm sunshine, or sign up for a surfing lesson at one of the local shops. You could also rent some snorkeling gear for the day and get close to some of Hawaii's most tropical sea life.
Enjoy a romantic night out with that someone special with a sunset cruise, or take the kids on a dolphin-watching trip. Either way, a trip to Waikiki Beach, Hawaii, will live on in your memories for years to come.
Glass Beach, Washington
When travelers think of beaches, they often consider places like Florida or California. You might be surprised that one of the most beautiful beaches in the United States is in the northwest part of the country. Glass Beach, Washington, offers a different type of beauty for those travelers looking for something unique.
If you're the type of beachgoer who prefers an adventure rather than sunbathing or swimming, Glass Beach, Washington, might be for you. Located in Port Townsend, this beach is full of sea glass.
Take a stroll along the coastline and revel in the sparkling, smooth, and vibrant glass pieces. Some of the glass pieces date back to the early-1900s, making Glass Beach a one-of-a-kind ecological and historical destination that travelers of all ages will love.
Carmel Beach at Carmel-by-the-Sea, California
Carmel Beach at Carmel-by-the-Sea, California, offers you both natural beauty and exciting history. The small village is reminiscent of European-style designs overlooking white sandy beaches. Carmel beach is a nice break from California's busier beaches while still offering enticing beauty and beach fun.
Spend your getaway lying under the shade of a Monterey Cypress tree, soaking in the views on a warm day, or take a stroll among the hundreds of art galleries and shops along Scenic Road. Pretty much everything in Carmel Beach is walkable, so you have a lot of accommodations to choose from.
You'll also find a lot of exciting water sports that allow you to enjoy the Pacific Ocean. Rent a paddleboard or kayak for the day and turn your beach vacation into an adventure. Make sure you bring your camera because the sunsets at Carmel Beach are some of the best on the west coast.
Wrapping Up
The United States is home to thousands of beaches. Mile upon mile of shoreline offers residents and travelers alike the opportunity for a memorable beach vacation.
Beach vacations are perfect for romantic getaways, family vacations, girl's weekends, or even solo adventures. With all the beautiful beaches in the United States, you can easily plan a getaway any time of the year.