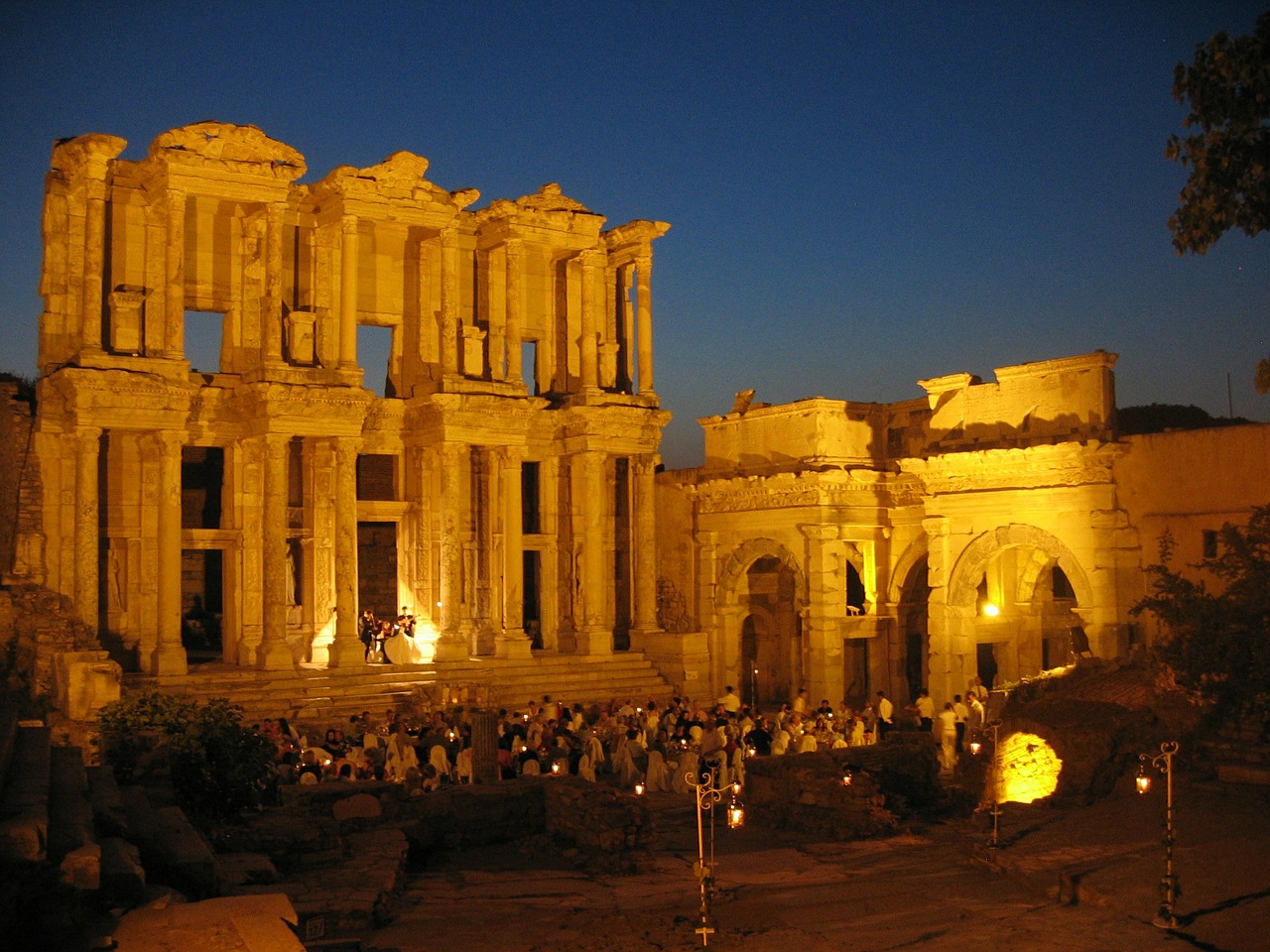 Lesser known Wonders of the World
We all are aware about the 7 wonders of the world, but there are many other places and structures on earth which are equally beautiful and definitely deserve a mention. These places have a thrilling history, immaculate architecture and breathtaking visuals which are sure to leave you exhilarated. Although there are many such places dotted across our planet, we've listed below a few of the most exotic and unique lesser known wonders of the world which is definitely worth a visit.
The Forest of Knives, Madagascar
Madagascar is known for its exotic species of flora and fauna, but it also home to one of the most dramatic natural wonders of the world. The Forest of Knives is unlike any other forest because it is made up of rough knife edged tall limestone formations called Tsingy that reach up to 70 meters into the air. These rocks are so sharp that they can easily cut flesh or any equipment which makes its exploration dangerous and difficult. Because of this, the only way in and out of this rock forest is via a helicopter. A few trees may be found among these rock structures which provide a natural barrier to teeming wildlife of Madagascar. Also known as the Tsingy forests, the Forest of Knives make it to our list of lesser known wonders of the world because of the unique collection of rock structures.
Ajanta and Ellora Caves, India
Known for its intricate architecture, the Ajanta and Ellora caves in Maharashtra, India date back to the 7th century. Deemed as a UNESCO World Heritage Site, this ancient wonder of the world has Buddhist Architecture, sculptures, paintings and monuments that were carved into the stone faces of Charanandri Hills. These caves bear witness to India's traditional unique art forms and the exceptional architectural skills of its ancient people. The murals and sculpture inside these caves are ornate and eye catching making them worth a visit at least once. There are other beautiful hill stations in India which also attracts tons of visitors every year.
Lake Hillier, Australia
Most water bodies and lakes are blue, green or turquoise in color. Ever heard of a lake which is pink in color? The Lake Hillier in Australia is exactly that. It is not an optical illusion that makes this lake appear pink. The water is actually pink in color even if you put it in a glass bottle. This bubblegum colored lake is a lesser known wonder of the world but a very prominent one in Australia. The striking pink color is believed to be due to the unique microbiome of algae and halo bacteria found in its salty waters. Although it is safe to swim in the waters of this lake, the tourists have to take permit from the concerned authorities to do so. Also, if you are planning for a vacation there, we would suggest you to compare hotels and make arrangements prior to your travel.
The Wave, USA
The Wave is located in Arizona and is one of the most photographed areas in the United States of America. A spectacular sandstone rock formation, the Wave is an artwork by the magical forces of nature. Carved due to continuous erosion by the Paria River, these beautiful white and brown striped undulating structures have been formed over a period of a million years. The curves and dips of these rock structures are the highlight of this place. Although it is a very popular attraction, not many people are allowed to visit this place. You need a special permit by the Bureau of Land Management in advance which allows only 10 to 20 people to visit in a day.
Marble Caves, Chile
One of the hidden gems of South America and one of the natural wonders of the world is the Marble caves in Chile. These caves are present inside huge rock structures and have been created over a period of six thousand years due to the continuous erosion caused by the glacial waters. Situated in the General Carrera Lake, these caves are a labyrinth of tunnels, columns and caverns which can be reached only via a boat or a kayak. The calcium carbonate rocks have stunning striations similar to a marble pattern which look even more beautiful when they are illuminated by light. The turquoise blue waters of the lake reflect upon the cave walls giving it a bright blue hue under the right lighting conditions which is when the true magnificence of the cave comes to the fore.
Ephesus, Turkey
Ephesus was actually an important Greek city, the ruins of which were unearthed in the 1890's. Since then it has become one of the most visited sites in the world especially by those who want to have a glimpse of the grandeur of the ancient Greek cities. The ruins of this city have streets, odeums, temple, stadium and library and makes for a great tourist spot. These structures are witness to the original splendor of this ancient city. Located in Western Turkey, Ephesus is close to the airport and can be easily reached by bus.
All the places mentioned above are strikingly beautiful and unique. Any of them might as well be called as the 8th wonder of the world. Make sure to visit these places for an exclusive experience.