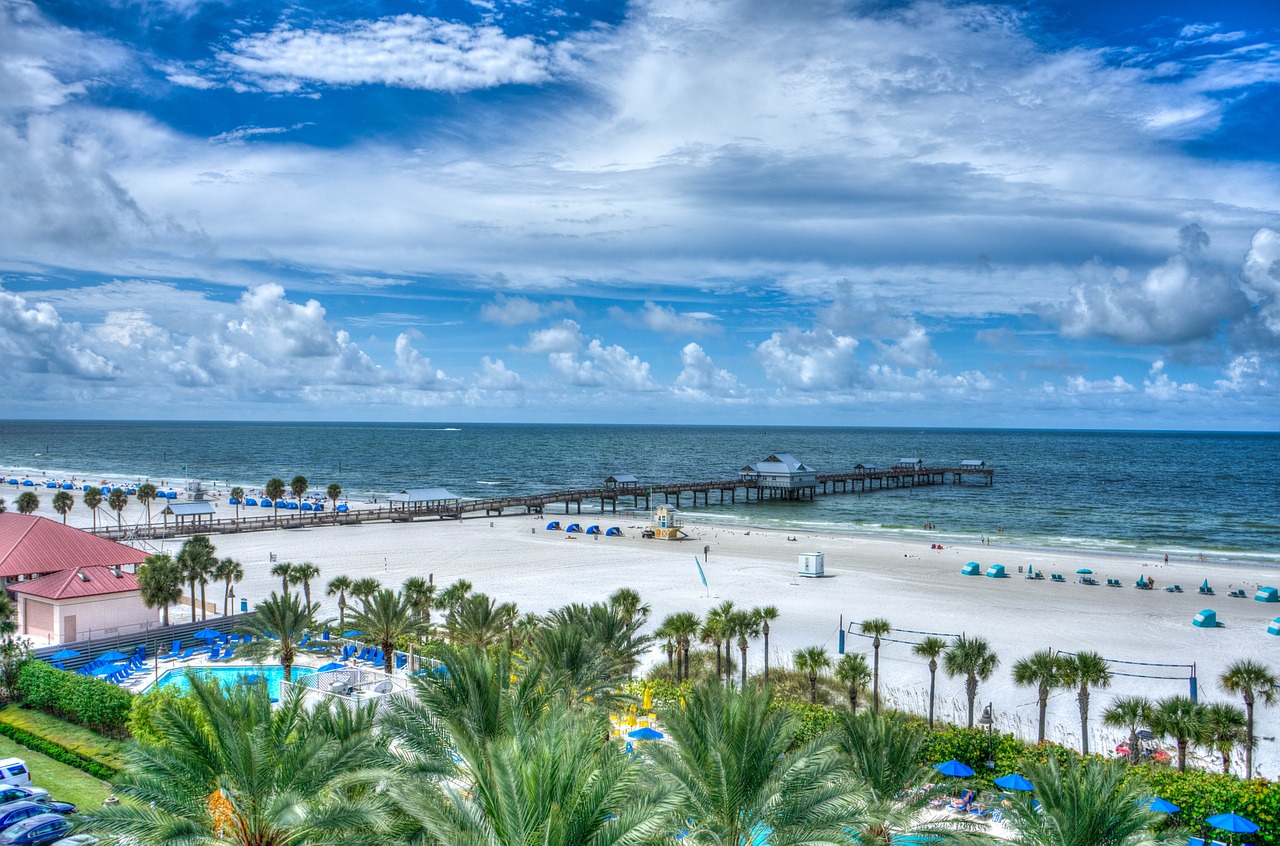 5 Underrated but must See Beaches of USA
Most people prefer their vacations to be in a place with sunny beaches, such as Maldives, Fiji, and Bora Bora. These places are stunning, to say the least. However, these places are almost always brimming with tourists and one has to take an international flight to enjoy the location. If you are someone who lives in the United States of America or any country surrounding it and do not wish to fly across the globe for a perfect summer vacation by the beach, then there is good news for you. There are several lesser explored beaches in the United States of America that will totally take your breath away, and you'll be surprised at how relaxing these places can be. Listed below are some of the underrated but must-see beaches of USA that you can go to for your next vacation.
Second Beach, Olympic Coast, Washington
Situated between the First and Third beach along the Olympic coast of Washington is the Second Beach. It's quite rare for people to visit Washington and they want to spend time on the beach. This is the main reason why the beauty of Second beach is known to only a handful of people. This beach can be reached after hiking to a relatively long but scenic hiking trail, but the view that awaits you at the end of it is worth the effort. The rocky shore gives a beautiful view of the sea and, if you're lucky, you'll be able to spot a few bald eagles and seal on the shore. You may even see mighty whales in the distant waters.
Indian Beach, Ecola State Park, Oregon
Ecola State Park is very well known for its beautiful hiking trails. It has a long 9-mile coastline and is highlighted by the Ecola Point and Indian Beach. The Indian Beach is a scenic crescent of sandy shores that offers a myriad of activities, such as surfing, tide pooling, and picnicking, apart from stunning sunset views. The hike through the Sitka Spruce forest leading to the beautiful beach is truly a great experience. One can spend a relaxing day at this beach, which is rarely frequented by tourists.
Clearwater Beach, Florida
Clearwater beach gets its name from its romantic white powdery sand and its clear shallow waters. It is an ideal spot for a family weekend getaway and is only 30 minutes away from Tampa, which means you can go cruising from Tampa Bay. You can spend a day on the beautiful shores of the beach and engage in various beachside sports, such as jet-skiing, snorkelling, and parasailing. You can also pay a visit to the nearby Honeymoon Island State Park and Caladesi Island State Park.
Folly Beach, South Carolina
Located just south of Charleston, Folly Beach is a laid-back city in South Carolina where surfing enthusiasts flock the shores. Highlighted by sandy shores and pristine marshlands, Folly Beach will fill up your day with lots of sporting activities such as surfing, fishing, paddle-boarding, kayaking, and boating. You can also enjoy a relaxing evening eating the delicious seafood offered by the local restaurants with live music in the background. These features make it one of the must-see beaches of USA.
Sandbridge Beach, Virginia
Unlike the Virginia Beach, which is the main tourist attraction of Virginia, Sandbridge Beach is a lesser-known beach in Virginia, which does not have a heavy footfall. Situated around 15 miles south of the Virginia Beach, the Sandbridge Beach has clean sands and clear waters. The surrounding Black Bay National Wildlife Refuge is a beautiful place that you can explore along with the False Cape State park, where you can enjoy kayaking and hiking.