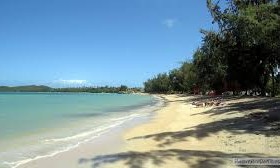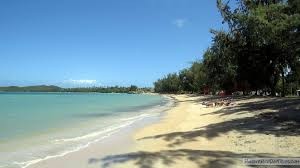 The Seven Seas public beach is frequented by locals as well as tourists who want to discover he natural beauty of Puerto Rico. Located on the northeastern coast of the country near the town of Fajardo, the Seven Seas beach is one of the nicest beach in Puerto Rico. With its crescent shape, white sand and clear blue waters on a warm summers day, this is the beach where most families will go to for a quiet afternoon or to simply tan up.
Things to see at 7 Seas beach, Puerto Rico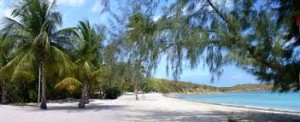 The Seven Seas beach is a protected nesting site for leatherback turtles and thus is closed after sunset when the police patrols the beach. Nearby, there are two coastal lagoons, the Laguna Grande, known for its bioluminescent waters and the Laguna Aguas Prietas. There is also the seven seas nature Reserve to the southeast side of the beach where nature lovers can admire the flora and fauna of the topical forest. There is also a small coral reef offshore which is also protected and acts as a wave break. This beach is safe for children during the summer months when the water is relatively calm. It is also a safe place to learn snorkeling. Such attractions make this beach the best beach on Puerto Rico coast!
Things to do at Seven Seas beach
The beach is open every day from 9 in the morning to 5:30 in the evening in the months of April-August. Between September to March, it is closed on Monday and Tuesday which means the facilities are unavailable. But being a public beach, it can be still accessed. The beach has showers, restrooms, restaurants, parking, picnic shelters and camping sites all of which are paid, though a minimal price. Permits are required prior to picnics and camping. Swimming, snorkeling, fish feeding are some other activities that can be indulged in here. The warm climate, ready facilities and the postcard-like surroundings make the Seven Seas beach the best beach in Puerto Rico!