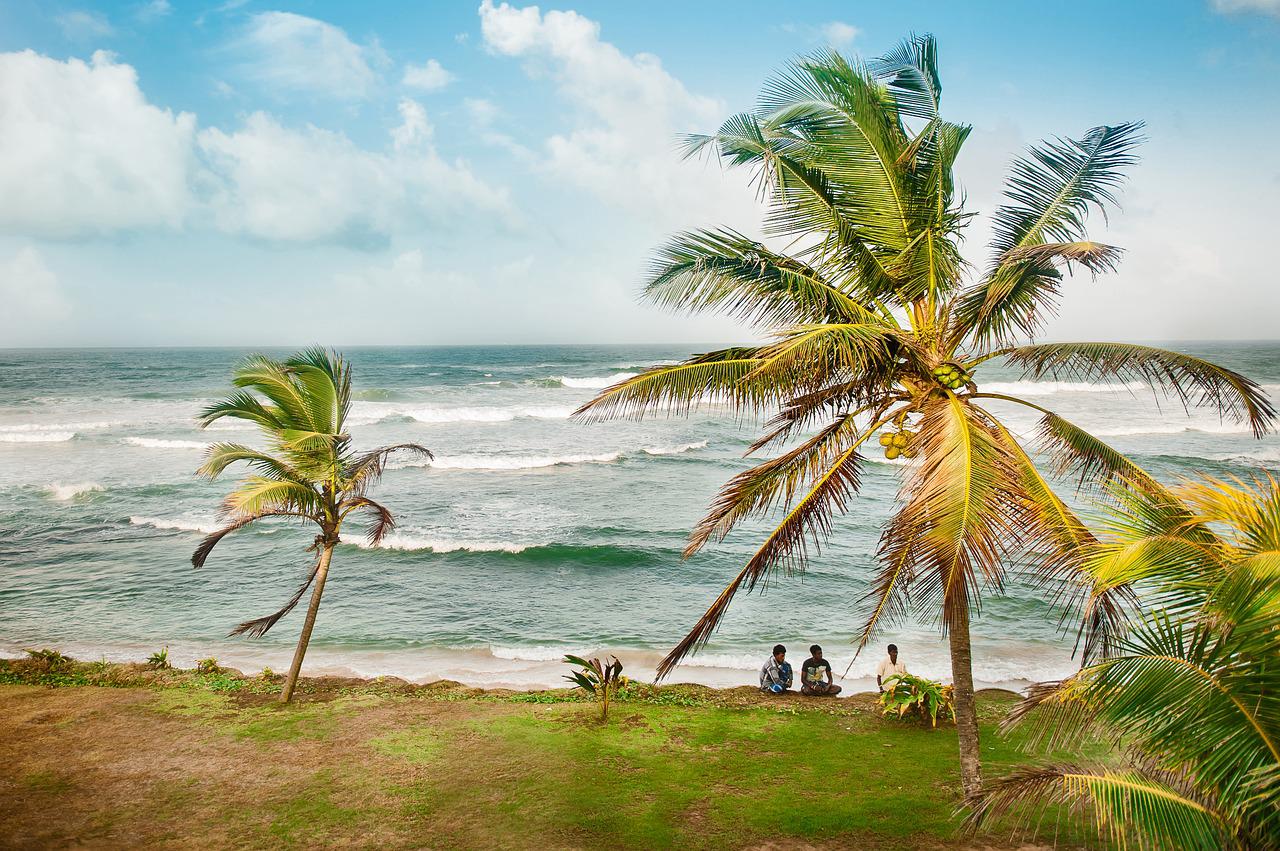 Beautiful Beaches in Sri Lanka for a Relaxing Vacation
The island country of Sri Lanka is situated in the Indian Ocean and is well known for its natural beauty. This geographically diverse country boasts of mountains, rainforests and plenty of beaches since the country is surrounded by water on all sides. There are several beautiful beaches in Sri Lanka that attract several tourists from across the world and are known for their relaxing atmosphere. Listed below are few of the most popular ones.
Bentota
Situated at an hour's drive from the capital city of Colombo, Bentota beach has a sprawling resort on its shores that is popular among the tourists. If you are looking for a relaxing getaway, away from the hustle and bustle of the city, then Bentota Beach is the place for you because it is relatively uncrowded. The beach is full of natural beauty with aqua blue waters and golden white sand which is surrounded by jungles and tall palm trees. You can choose to stay at the luxurious resorts nearby and relax at the ayurvedic centres and spa. You can also try your hand at water sports such as canoeing and water skiing.
Unawatuna
A popular place for tourists in Sri Lanka, Unawatuna and its adjoining beach is stunning to say the least. The curvy beach has calm blue waters and is highlighted by coral reefs offshore. There are many comfortable resorts for accommodation that offer Ayurvedic massage that is rejuvenating and relaxing. You can also visit the nearby Jungle Beach which is only 7 mins away and the Yatagala Raja Maha Viharaya Temple. Jungle beach is located in Trincomalee, which is known for its pristine beaches. This beach is known for nesting turtles and while you're visiting this place, don't forget to indulge in some delicious Sri Lankan cuisine in the many restaurants at Unawatuna.
Nilaveli
Nilaveli is a huge island beach that is located on the north eastern part of Sri Lanka. It takes a 30 minute drive from Trincomalee to reach this island paradise. The Nilaveli beach has a broad sandy shore with towering palm trees, gentle waters and a small reef. The beauty of this beach attracts both locals and tourists who come here to enjoy the relaxing atmosphere and the local seafood that is served at the restaurants on the shore. The Pigeon Island is located about half a mile off the coast of this beach and people visit this island to enjoy scuba diving and snorkelling.
Mirissa
The small beach town of Mirissa is known for one of the most beautiful beaches in Sri Lanka that is thriving with wildlife and is ideal for swimming. It the beach that attracts tourists who want to see whales in the water for very often you can see one from the Mirissa Beach. Mirissa is an arrow shaped beach with a part of its shore jutting out into the sea. It is surrounded by crystal clear calm waters that are great for swimming and witnessing the marine life. The dense grove of palm trees provide the perfect backdrop to this little paradise.
Arungam Bay
The only beach in Sri Lanka that will make you feel like you are in Hawaii is Arungam Bay in the southern part of the country. This beach has a gently sloping shore that is sandwiched between trees lined resorts and deep blue waters, contrasting colours which make this place Instagram worthy. This beach also has the ideal conditions for surfing and is known internationally as one of the best surfing spots in the world. The attractions near the Arungam Bay include the ancient temples that give you a glimpse of the Sri Lankan culture and the Kumana National Park which is known for housing a variety of bird species.