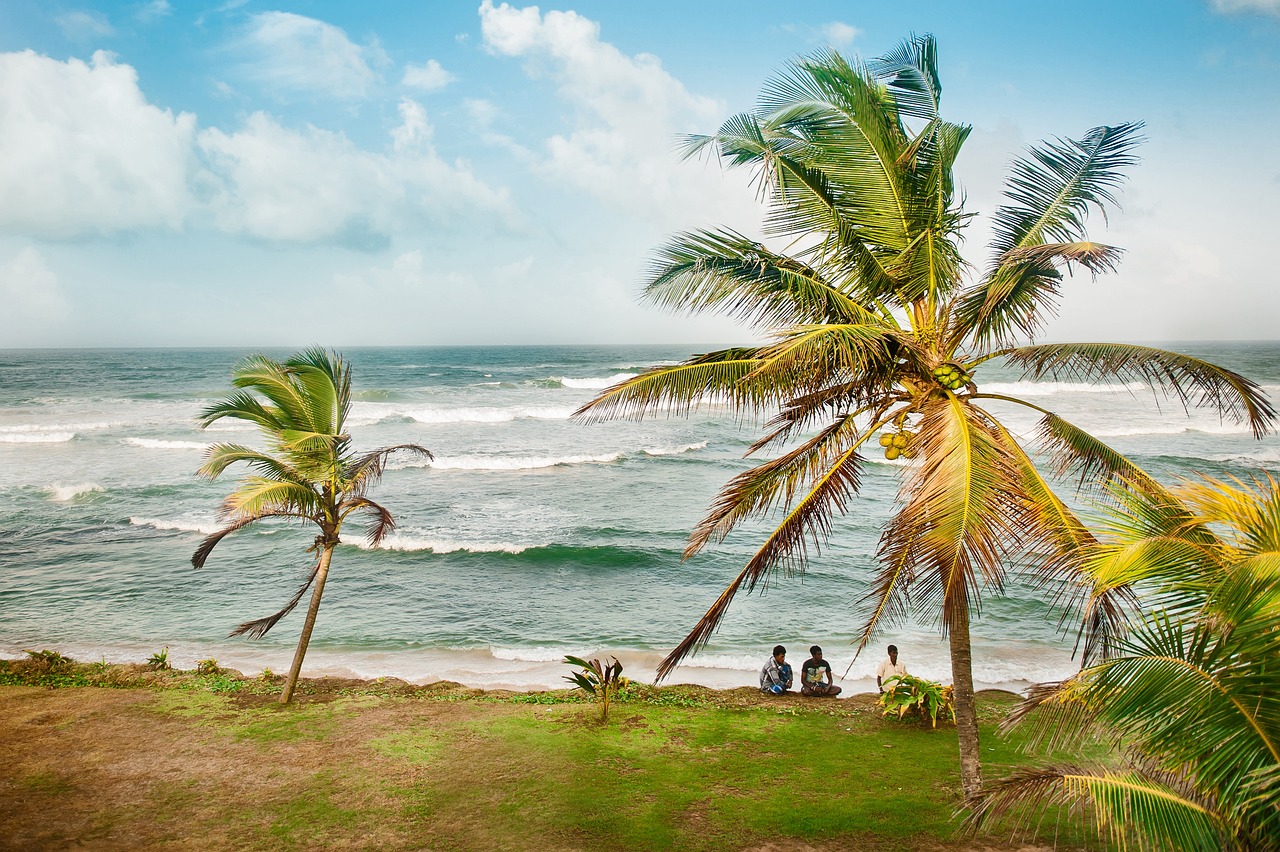 Top 5 Beaches of Sri Lanka for a Budget Trip
Are you thinking of spending your next holiday in a foreign country where you can enjoy a mind-blowing combination of secluded powdery beaches and happening nightlife, Sri Lanka is the place to go for. The pristine coastline stretching up to 1300 km has brought Sri Lanka international popularity as a beach destination. Do you want to get soaked in sunshine and lose yourself in the spirit of beachiness? Let's head towards the budget-friendly Sri Lankan beaches. Here is a dropdown for the top 5 beaches of Sri Lanka that you can visit with your family and friends. Choose your favorite location and book your flight for an island getaway.
Mirissa Beach 
Mirissa is the location where adventurous people find their dose of adrenaline rush. Whether you are a surfer or sunbather, Mirissa is one of those Sri Lankan beaches filled with water sports like snorkeling, surfing, and numerous food joints, including bars and restaurants. You will find parrot Rock in the middle of the beach. You will find the best snorkeling spot on the left side of the rock while you can surf all day amidst waves. You can visit this beach twice a year, from August to October and November to April.
Hiriketiya Beach
Also known as Hiri Beach, Hiriketiya has become popular for the waves. This beach is turning into a paradise for surfers. With the dense palm forest behind, the horseshoe bay has excellent eateries, and you will get surfers of all ages. You can also watch out for renting the board and learn how to surf at the nearest surf schools.
Nilaveli Beach
Nilaveli is among the top 5 beaches of Sri Lanka, where you can enjoy the view of palm trees, white sand beach and numerous fishermen's boats. If you visit Trincomalee, the famous beach is just half an hour's drive from there. Not only Nilaveli is a large beach where you can roam freely and eat at the cafe for the best seafood. Whether you are a local inhabitant or a tourist in the country, do not forget to pay visit to Pigeon Island National Park.
Arugam Bay
Are you looking forward to the most serene beach? Arugam Bay makes your wait over! The perfect blue water looks greener as you get closer to the beach. Not only for international surf destination, but Arugam beach is well-known for its beauty also. Once you are here, Kumana National Park and a lot of ancient temples are the major nearby attractions to visit.
Uppuveli Beach
From picturesque landscapes and rainforests to breathtaking beach destinations, Uppuveli actually brings you the unspoiled beauty of a Sri Lankan beach. If you have never experienced how it feels to visit a rural beach, get in there. Watching the sunrise while the fishermen start their day is a whole different experience.
Hassle-free Transportation
Whether you are coming to the country via Asian, European or Arabian airlines, it's easy to get direct flights to Sri Lanka. Apart from flights, frequent Sri Lanka Taxi service is there to make your intercity travel easier at affordable prices. Just book prior to your journey and have a word with the agency regarding all your queries.
In a nutshell
Last but not least, the ideal time to visit Sri Lanka is an important factor to consider. One thing you need to remember is that there are two prominent monsoon seasons in the country. Try to avoid the western and south-western beaches from May to September for its monsoon season. The eastern and northern sides of the country experience its monsoon between October and February. So plan your beach holidays accordingly.