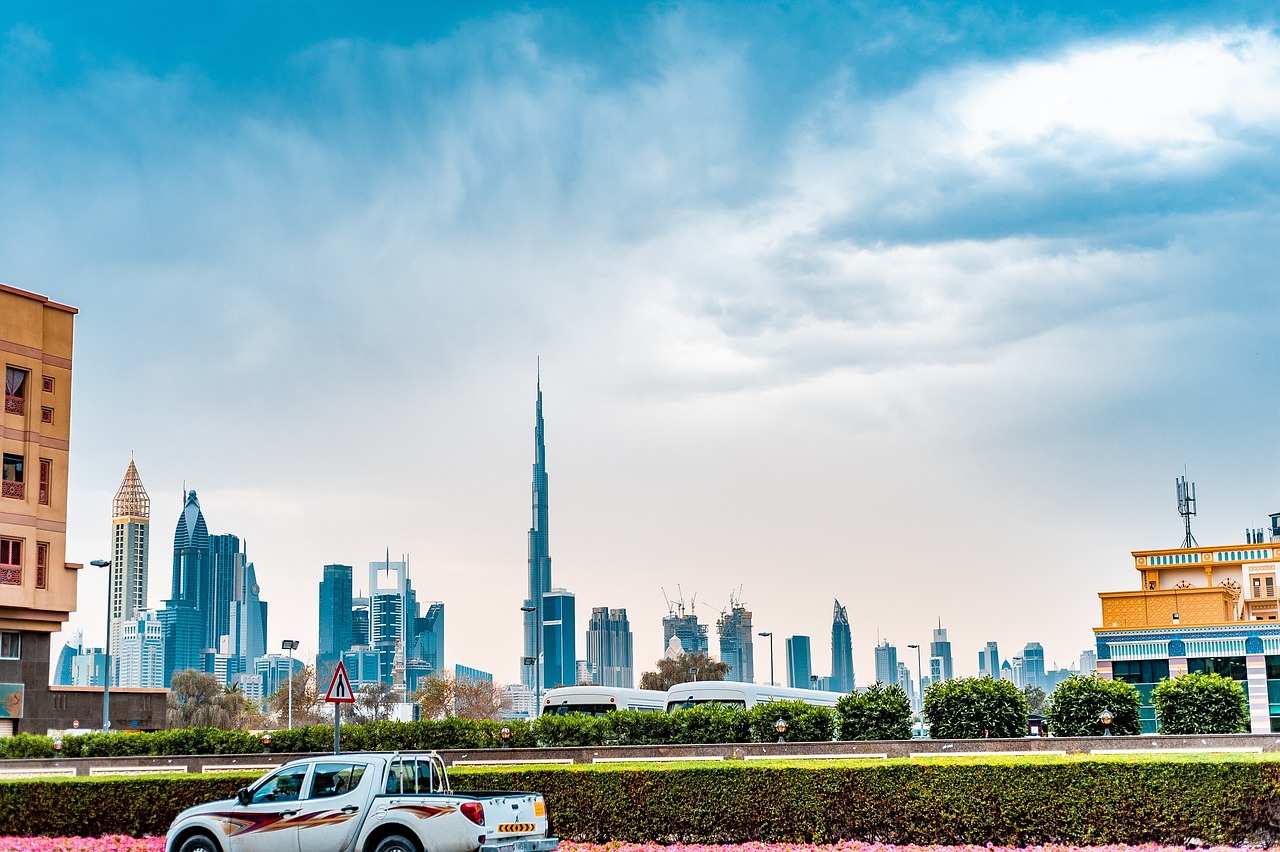 4 Places to Visit in Dubai with family
Known as one of the world-class cities, Dubai offers commendable hospitality, numerous scopes for an adrenaline rush and an unparalleled shopping experience. If you are in search of a place where modernity and tradition blend perfectly, Dubai is awaiting your visit. There are tons of interesting things happening all around, including natural and artificial marvels. Also, thanks to its versatility, Dubai can be your one-of-a-kind choice for your next vacation with your family. When visiting for the first time, here are the top four places to visit in Dubai with your family. A Dubai city tour with your family will be one of your life's best memories. 
Legoland Dubai
If there could be something that every child has ever dreamt of, it is Legoland Dubai. Lego bricks have been a part of the parent's childhood for creating memories and different items. Doesn't it feel wonderful to witness these blocks coming to life? Legoland is an amusement park with lego-themed rides, restaurants, shows, games and several entertainment opportunities. So, spending a perfect day with your family at Legoland is a must-do in Dubai, especially with a kid. Legoland Water park is an exciting addition to Dubai Parks and Resorts. This water park is one-of-a-kind in Dubai, attracting several guests throughout the year. Whether you are planning to take a dip, opt for a splash safari or float on the river, you are going to enjoy plenty of fun activities here.
Bollywood Parks
It is one of the most important places to visit in Dubai when planning a family trip here. Bollywood Parks in Dubai is the first-ever theme park you will experience across the globe. This marvelous spot, built in five well-designed zones at Dubai Parks and Resorts, takes you to different environmental experiences based on the Bollywood blockbusters. If you love Bollywood movies, you would like to revisit the Bollywood Parks where the police officers are chasing the Don in Mumbai, roaming around the village setup of Lagaan, or you can relive any other iconic scene from Bollywood classics. From Gabbar to Don, you can relive every Bollywood blockbuster there. The filmy version of yours will be dancing in joy and never want to leave the park at all.
Palm Jumeirah
The name of this artificial island came from the shape of a palm. Being the heart of attraction of Dubai, Palm Jumeirah offers endless attractions, fun experiences, and lifetime opportunities. Be it Aquaventure Waterpark or Lost Chambers Aquarium, this island is considered a city hotspot. Whether you are travelling with kids, youngsters, or senior people, Palm Jumeirah has thousands of places to visit for all age groups.
Get the best experience with Dubai yacht rental, and the breathtaking view of Palm Jumeirah will leave you enthralled. Skydiving, speed boating, or City Circuit helicopter tour for a bird's eye view, name any, and Dubai has it. If you are someone who likes to experiment with spas, Coffee spa treatment is there.
Burj Khalifa
As soon as you hear Dubai, the first thing that comes to mind is Burj Khalifa. You can enjoy the city view of Dubai from the 124th floor of the tallest tower on earth. Despite the reason for your visit, Burj Khalifa is a must-visit in Dubai. Several restaurants are there to provide you with mouthwatering delicacies. Do not miss a visit to Dubai Fountain, with a length of 900 feet and its performance of Arabic as well as contemporary songs.
To Conclude
From Museums to entertainment plans, Dubai has everything to make your life more happening. You have water parks, shopping centers, aquariums and a lot more that will excite youngsters and grown-ups. So, planning a family trip to Dubai is exciting and one of the best decisions you can ever make.