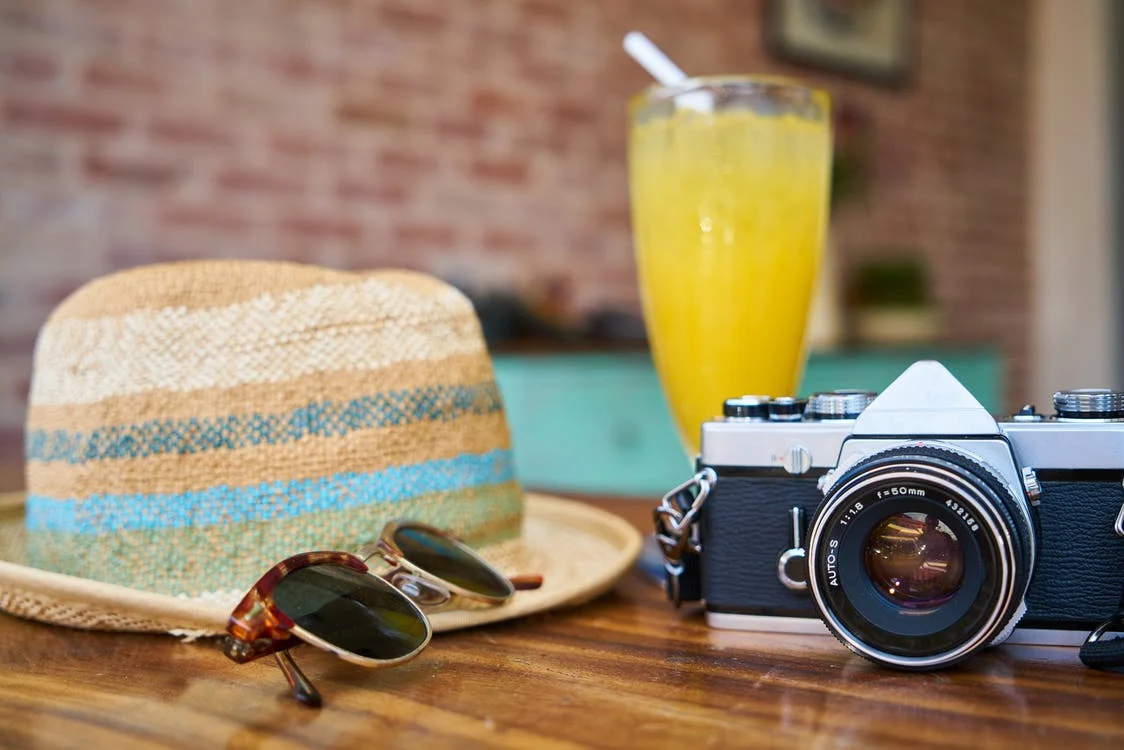 Can't Decide Your Next Vacation? Try These Places in the US
Summer break is the perfect time to unwind, sit back, relax and book your vacation. But with so many places to choose from, deciding where to go can seem tricky. People look for differing factors when planning a trip. For instance, what your friend or colleague enjoys may not be something you'd be interested in. Fortunately, the US is diverse in various destinations ranging from charming towns and national parks to beaches and rugged mountain ranges. We will be exploring some of those places in the US you can try.
The United States has something to offer to all kinds of tourists. This is probably why global statistics rank it as the third most visited country in recent years, with approximately 79 million tourists annually. Additionally, it's home to some of the world's most renowned attractions and landmarks. So, whether you enjoy history, culture, art, music, adventure, or nature—this is the place to book your trip.
Now since the US is a vast piece of land to cover in one trip, you'll have to plan your itinerary wisely. And to help you choose, here's a list of 6 places in the US you must consider in your travel plans.
1. The Great Smoky Mountains
The Great Smoky Mountains, sometimes known as the Great Smokies, are mountain ranges in the southeastern region of the US. They run along the North Carolina-Tennessee border and are popular tourist destinations for various adventures.
Booking any of the numerous hotels in Gatlinburg TN can allow you to explore these mountain ranges as much as possible. For example, since the Smokies are home to a large diversity of plant and animal life, they offer exciting wildlife experiences for vacationers. There are also several hiking trails of varying distances you can take if you feel like discovering the place on foot. Besides these, the Great Smoky Mountains National Park, one of the most visited national parks in the United States, is also located here.
Whether traveling solo, with family, friends, or children, the Great Smokies will surely have something for everyone. But this tourist destination is especially exciting for those who enjoy nature and being outdoors.
2. Yosemite National Park
Present in central California, the Yosemite National Park draws close to four million visitors annually and is one of the popular places in the US for a vacation. Lush green forests surround the park, making it one of the most biologically diverse regions in the country. Its mountains, lakes, glaciers, and cliffs are popular attractions as tourists come to experience nature in its true form.
You can find some of the more well-known sceneries like the spectacular waterfalls and towering cliff walls of Half Dome here. You can hike, camp, fish, or sit and soak up the iconic landscapes around you. If you're tired of your day-to-day monotonous routine and want to clear your mind while detaching from technology, this is your ideal location.
3. Maui
Maui is the second-largest island of all the islands in Hawaii. Its diverse landscapes offer an eccentric mixture of its topography, geology, and climate. The island often experiences rainfalls that are mainly light and short, and sometimes heavy showers accompanied by lightning or thunder.
The various attractions of Maui cater to a broad range of interests. You can hike up to the famous dormant Haleakala volcano or even take a helicopter tour to see it from above. If you prefer to lay low and sunbathe instead, you can relax on any of the island's numerous shorelines or golf courses.
This island also offers activities for history geeks and culture enthusiasts. Its rich history and ancient sites are perfect for learning more about Maui and its origins.
4. New York City
A city like no other, you must experience New York City to appreciate its life fully. Since it's home to several famous sites, you'll have an exciting adventure at every turn. The best way to traverse NYC is by foot or through its incredibly cost-effective and convenient public transportation system. The city's subway or buses operate 24 hours a day, every day, and navigate through all five boroughs, offering an excellent opportunity for sightseeing.
Many popular tourist sites like the Empire State Building, the Statue of Liberty, Broadway, Times Square, and 5th Avenue are in NYC. Walk around the city during the day, do some window shopping, reminisce over a nice meal, and catch a Broadway show by evening to end your day.
5. Miami
Miami is an ideal place to spend your summer break and one of the popular romantic places in the US. This coastal metropolis is known for its white sandy beaches and clear blue seas. Besides lounging all day on the beach, you can book a speedboat tour for sightseeing or walk down Ocean Drive to enjoy the nightlife. Over the years, travelers have recognized how Miami represents various parts of the world through its diversity of art, food, and entertainment.
The different parks and centers throughout the city also provide opportunities to explore the vast wildlife of Miami's beaches. Other activities like fine dining, spas, entertainment shows, and nightclubs are all part of the city's charm.
6. Atlanta
The capital city of Georgia, Atlanta, was initially a military outpost. But the city rapidly developed into a commercial town and is now home to millions of Americans. Atlanta played an essential role during the Civil War and is a popular destination for those interested in the country's history. Some of its most-visited sites are the Martin Luther King Jr. National Historic Site, the CNN center, and the World of Coca-Cola.
Besides having famous attractions, Atlanta offers sports activities, cutting-edge museums, and beautiful gardens and parks. It's also the perfect destination for food connoisseurs as it provides a range of Southern cuisine, from fresh seafood to greenie vegetables.
7. Big Sur
Big Sur is a rocky mountainous area along the central coast of the US state of California and is one of the less crowded places in the US. Tourists and locals often praise this place for its scenic views and extraordinary landscapes and refer to it as one of the world's most beautiful coastlines. Despite having fewer services than other mountain ranges, it's still a popular destination for close to 7 million travelers yearly.
While there's not much to do in Big Sur, just taking in the views around you is an experience all on its own—making it one of the best places to visit.
Conclusion
When planning a vacation in the US, there's no shortage of places you can visit. With so many adventures and attractions in every city or state, it's tough to pick one destination. To make the right decision, first, identify your interests and see which of the places above align with what you want to explore most. The rest of the itinerary will plan itself.