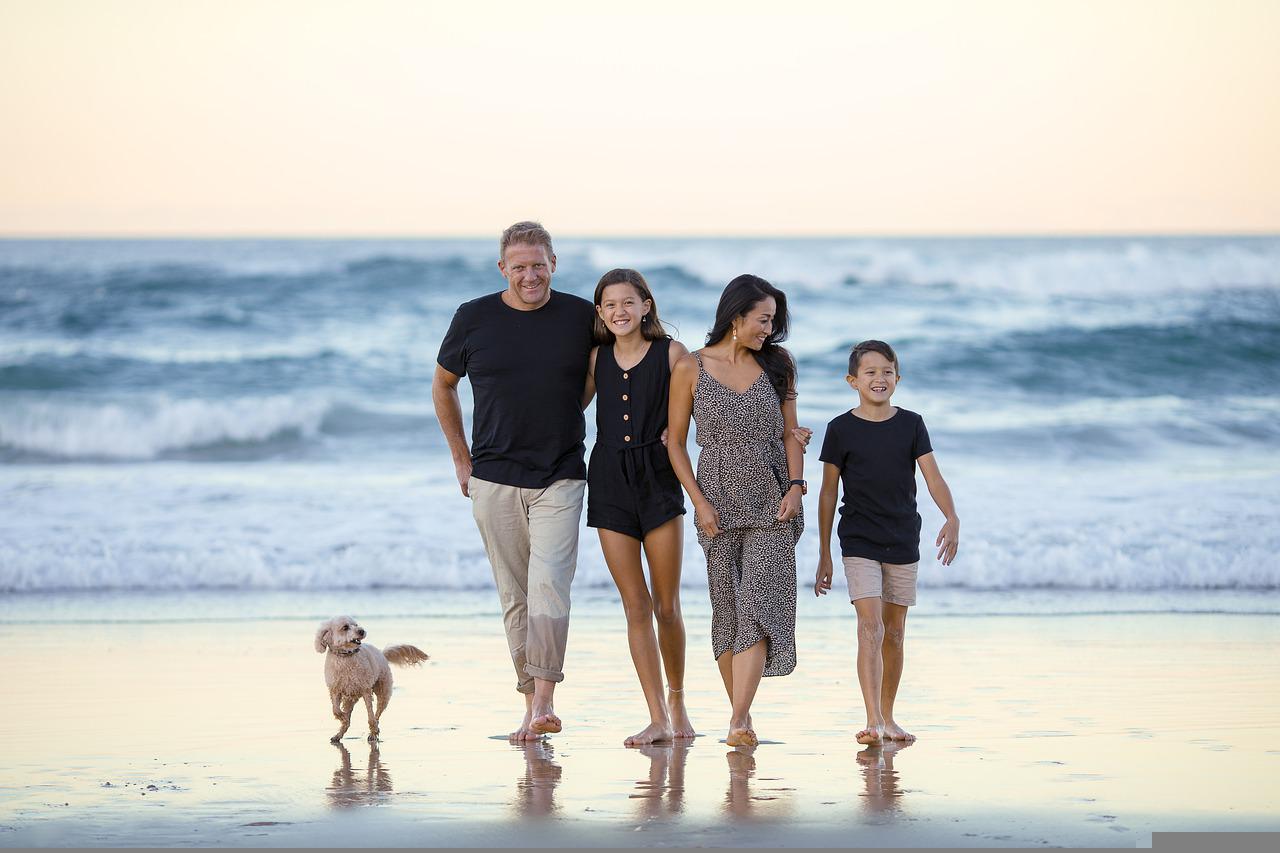 5 Tips for An Amazing Beach Holiday for The Entire Family
One of the best ways to spend the holidays is to go on a fun filled vacation with the family. And when the destination is a beach town, the vacation gets even better. Who doesn't love the sandy shores, blue waters and the gentle lapping of waves? The landscape somehow has a calming effect on most of us and therefore beaches are a top favourite destination when it comes to vacations. If you are planning a family trip to the beaches then here are a few tips for you to keep in mind in order to plan a great beach holiday for the entire family.
Choose a good beach
A key tip to keep in mind for a planning a good beach holiday for the entire family is the location of the beach. The kind of beach you choose to go to with your family will determine your experience of the place. Keep in mind the people in your family and their needs. If you are going with children check the kind of water activities the place offers and the number of lifeguards for safety purposes. If you are travelling with a pet, find out of the beach is pet friendly or not. Keep in mind your preferences, whether you like huge crowd or a more silent spot.
Bring along something to sit on
If you are going to spend some quality time on the beach then it's better that you carry something to sit on. Not all of us want to play in the water all the time. Some of us just want to brag a good book and relax on the beach. There are some family beaches in Socal where you will be able to find places from where you can rent out beach chairs. However, if you are unsure of getting one then it's better to carry portable chairs or mats to make yourself comfortable on the beach. A portable beach tent is also something that you can carry if you have had enough of the sun and want some shade.
Carry essentials like water bottle and sunscreen
A few essentials that you will need to carry for you and your family include a bottle of water, first aid kit and sunscreen. Make sure to apply enough sunscreen and do so frequently in order to protect yourself from the harmful rays of the sun.  Hats and sunglasses are also important items that you should carry. A bottle of water is essential for the times you are thirsty. It is important to keep yourself hydrated especially when you will be spending so much time in the sun. Carrying a first aid kit is a must especially if you have children as a part of the group since they are more prone to nicks and scratches while playing on the beach. Pack up a small but useful first aid kit that you can use for emergencies. Don't forget to carry some light snacks to eat on the beach. Also bring along trash bags for litter.
Have a plan B in case there is bad weather
Even though most of us think of spending maximum time outdoors on the beach for a vacation, the weather can be unpredictable and spoil your plans at the last moment. Therefore, always have a plan B in case you are restricted due to bad weather especially when you are travelling with children since it is difficult to keep them occupied. Watching a movie indoors, swimming in the hotel pool or indulging in a family board game are great ways to have fun. You can also carry books or playing cards in order to engage in some family games while you are indoors.
Be alert when on the beach
The kind of waves at the beach are important if you're going to play in the water or do any water sports like surfing. One should be aware of the undercurrents that can catch you off balance and pull you into the sea. For safety, it best to allow children to play in an area where the waves are gentle. If you are going to a beach which has strong waves then make sure that an adult is accompanying the children or choose a spot which is near the lifeguard. Also, read about how you save yourself if you are ever caught in a strong rip current. These tips will ensure that you have a safe and fun time at the beach.