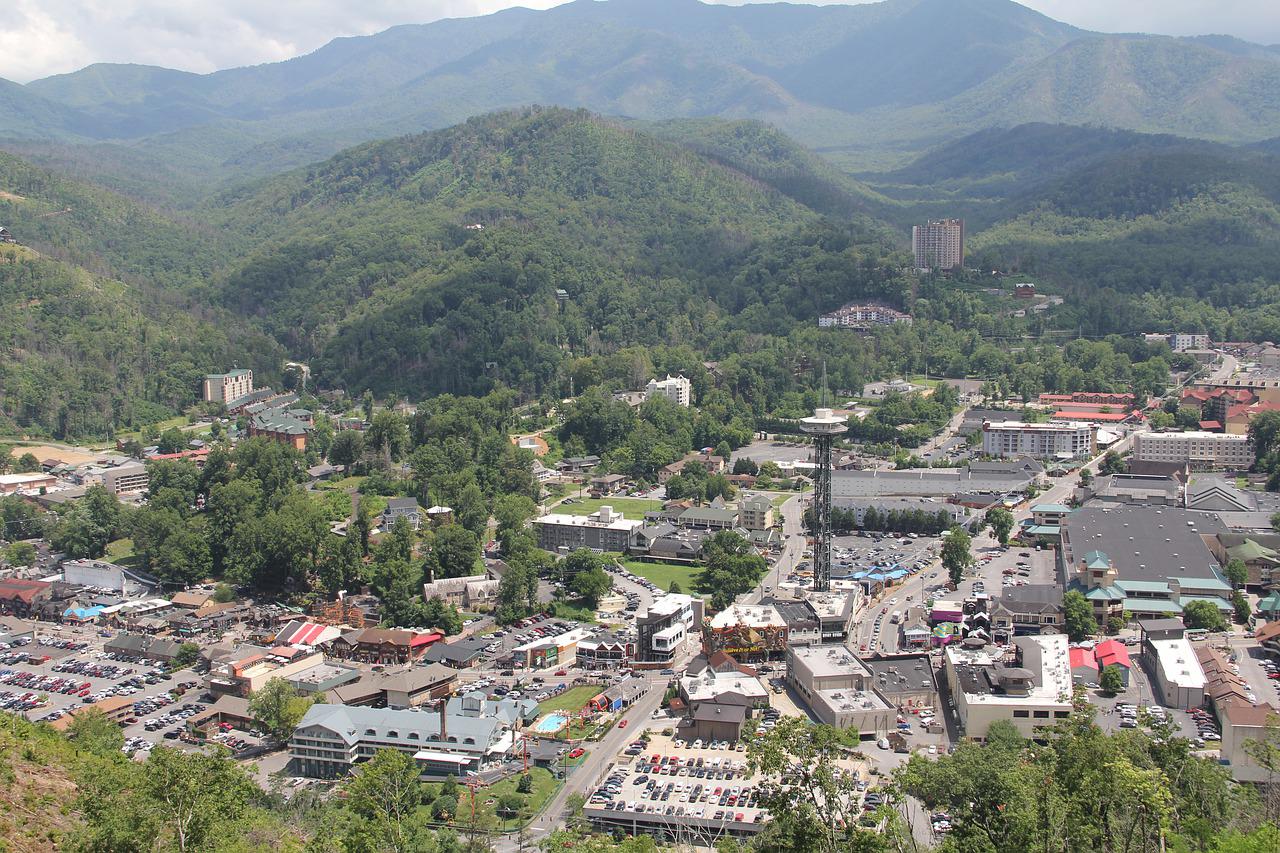 Reasons to Visit Gatlinburg
Gatlinburg, Tennessee, is a beautiful mountain town and popular tourist destination. The beautiful scenery with fresh waterfalls, the quaint shops and restaurants downtown, and the many outdoor activities make Gatlinburg a great place to visit. And since the monumental Great Smoky Mountains National Park is only a short drive away, Gatlinburg makes for an ideal base camp to explore all that East Tennessee has to offer. If you're looking for an adventure-filled yet relaxing vacation than visit Gatlinburg. This is the place for you!
The Great Outdoors:
Gatlinburg is nestled in the heart of the Great Smoky Mountains, so there are endless opportunities for outdoor activities. Hiking, biking, fishing, whitewater rafting, horseback riding…the list goes on and on. And if you're looking to take in the scenery without breaking a sweat, Gatlinburg also has several scenic drives and lookouts. If you're trying to get away from the hustle and bustle of city life, Gatlinburg will charm you and send you back fully powered and recharged.
Accommodations Tucked Away in Nature:
When you visit Gatlinburg, you have the option to stay in one of the many cabins or chalets that are tucked away in the mountains. These accommodations offer breathtaking views and all the amenities you need to feel right at home. And since they're located in nature, you can wake up to the sounds of birds chirping and leaves rustling. One of the best places to stay in Gatlinburg, TN, is the rental cabins with indoor pools that offer a luxury mountain experience. You might even spot some wildlife from your cabin if you're lucky!
Downtown Gatlinburg:
Downtown Gatlinburg is a charming, pedestrian-only village with shops, restaurants, and cafes. It's just the 'right' place to spend a day strolling around, window-shopping, and people-watching. You can find a bench to relax on, enjoy a good book, or explore one of the many art galleries. Gatlinburg is also home to several museums, including the Ripley's Aquarium of the Smokies, which is perfect for a rainy day activity. Even if you don't have company, you won't feel alone in Gatlinburg.
Never Short of Family Fun:
Summer vacations and school breaks are the perfect time to visit Gatlinburg with the kids. In addition to the outdoor activities, there are several amusement parks and kid-friendly attractions. Ober Gatlinburg is an alpine-themed amusement park with something for everyone in the family. And Ripley's Believe It or Not! Odditorium is an excellent place to explore and learn about the strange and unusual. From the Gatlinburg Space Needle to the Guinness World Records Museum, your family will never be bored to visit Gatlinburg!
Eat Your Heart Out:
Food is a highlight of any vacation, and Gatlinburg has no shortage of great places to eat. From BBQ joints to bakeries to fine dining, you'll find something to satisfy your taste buds. And since Gatlinburg is located in the heart of Appalachia, you can be sure that the food is authentically southern. One restaurant you don't want to miss is the Pancake Pantry, which has served delicious pancakes to locals and tourists for more than 50 years. They are lip-smacking good!
You must also try taffy from the Old Mill Candy Kitchen, fudge from Crockett's Honey Bees & Fudge Factory, and moonshine from Ole Smoky Moonshine Distillery.
Live Entertainment to Keep You Entertained:
Is city life not your thing? Gatlinburg offers a more laid-back yet still exciting nightlife. Several bars and clubs feature live music, shows, and other forms of entertainment. One place you won't want to miss is the Smoky Mountain Opry, where you can see world-class performances ranging from country music to Broadway musicals. The Gatlinburg Convention Center also hosts various events throughout the year, including concerts, comedy shows, and more.
You Can't Miss the Breweries:
If you're a craft beer fan, you'll be glad to know that Gatlinburg is home to several breweries. Some popular places to grab a pint are the Smoky Mountain Brewery, Saw Works Brewing Company, and Sugarland Distilling Company. And if you want to take a tour of the breweries, there's the Gatlinburg Craftsmen's Fair, which features over 100 artisans and craftspeople. You can taste the local beer, see how it's made, and buy a souvenir or two. We guarantee you'll have a blast!
Gatlinburg Is a Shopping Haven:
We all have our hearts set on that perfect souvenir to remember our trip. And Gatlinburg is the perfect place to find it. With over 400 shops, you'll never be out of options. Whether you're looking for handmade pottery or a T-shirt to wear on your next hike, you'll find it here. You can also find Gatlinburg-themed gifts, such as keychains, mugs, and magnets. And if you're searching for something truly unique, check out the Arrowmont School of Arts and Crafts. Here you'll find one-of-a-kind paintings, sculptures, and jewelry made by local artists.
Gem Mining:
A shiny treasure just waiting to be found buried in the pile of dirt! Gem mining is a popular activity in Gatlinburg, and it's perfect for kids and adults. You can purchase a bag of dirt with real gems, such as rubies, sapphires, and emeralds, hidden inside. Then it's up to you to wash away the dirt and uncover your hidden treasure. It's a fun and exciting way to spend an afternoon, and you might end up with a valuable keepsake. Don't forget to request a certificate of authenticity for your gems! If a generous fellow miner finds extra gems in their bag, they might just share them with you. We are kidding, of course! But, on a serious note, you can get jewelry made out of your findings.
Lost Sea Adventure:
If you're seeking an adventure a little off the beaten path, you'll want to check out the Lost Sea Adventure. It is a unique attraction that lets you explore a real underground lake. You'll take a glass-bottomed boat ride, go on a hike, and see some amazing stalactites and stalagmites. And if you're feeling brave, you can even go on a cave diving expedition! The Lost Sea Adventure is perfect for anyone who loves adventure, mystery, and history!
Conclusion:
Gatlinburg sees nearly 500,00 visitors each year, and it's not hard to see why. With its stunning scenery, delicious food, and plethora of activities, Gatlinburg is the perfect place for a family vacation. Even if you want to leave the kids behind, there's still plenty to do. You can spend days at the breweries topping off your tan, hiking to waterfalls, or strolling through the shops. Don't waste another moment! Book your trip to Gatlinburg today! We promise you won't regret it.