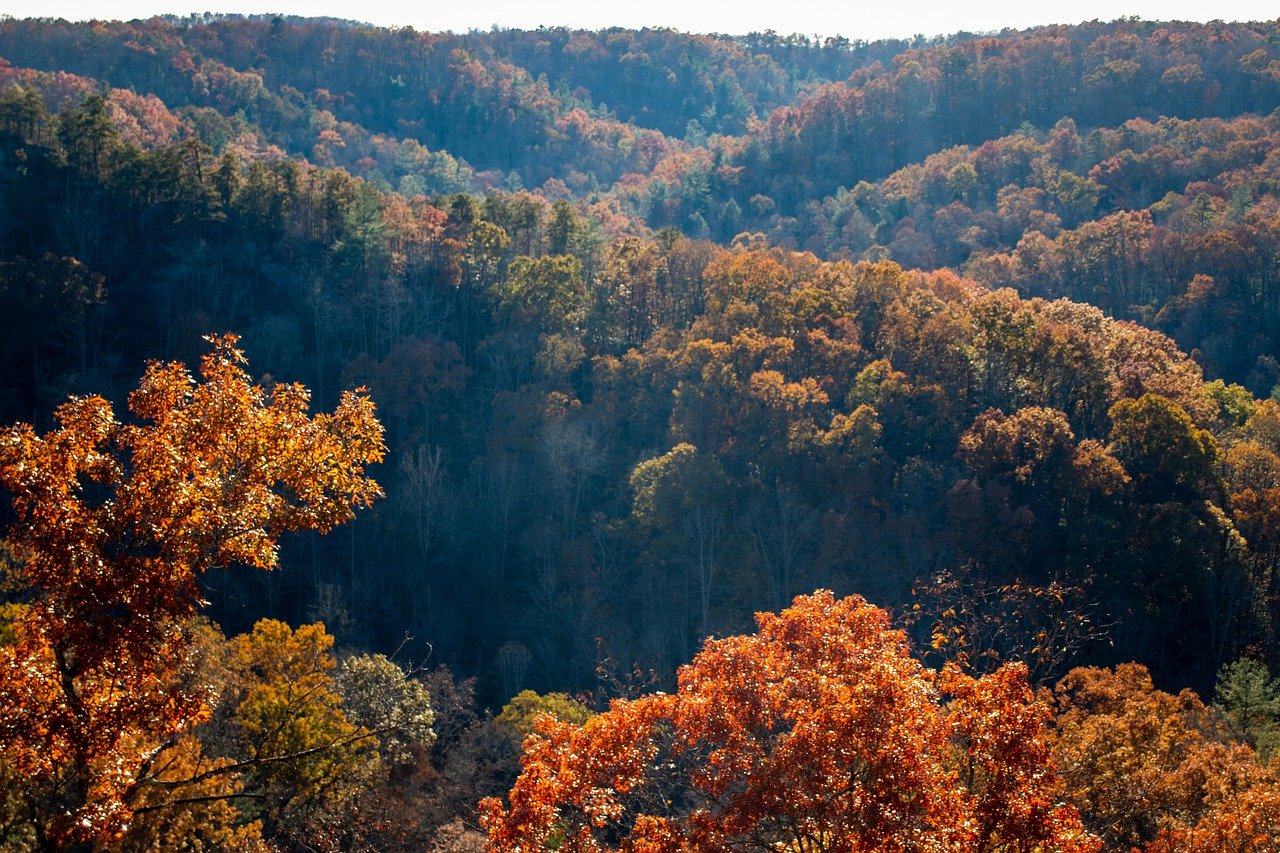 Top Attractions in Gatlinburg and Pigeon Forge for First Time Visitors
After a harrowing year of tragedies and disasters, things seem to be getting back to normal. Fatality rates are dropping, and economies are stabilizing with international vaccine rollouts. There is hope that most countries will open their border to international travelers. We will look at the top attractions in Gatlinburg and Pigeon forge.
Social isolation and the endless catastrophe news cycle put everyone at the edge. Most of us are hanging on by a thread and in desperate need of a change of scenery. While international travel might still not be possible, there are several domestic destinations you can visit to chase away the blues. It is time to discover the local attractions and hidden treasures in the US. The land of the free offers spectacular vistas and exciting activities to all visitors.
After a hectic year working from home while following anxiety-inducing news huddled in your living room, it is time to revisit nature. And there is no place in the US more breathtaking with natural beauty than the Great Smoky Mountains. These wondrous mountains seem like a painting with blue-colored mist and lush green mountain ranges. However, natural sights are not the only things you will get here. Nearby mountain towns of Gatlinburg and Pigeon Forge are the perfect blend of nature with convenience. You might not have heard of these underrated locations before. So, we are giving you a list of top attractions in Gatlinburg and Pigeon forge.
Gatlinburg
This quaint village, also known as the gateway to the Smoky Mountains, has a colorful history and a thriving party scene. There is something for everyone in this tiny mountain town.
Lodging options
We recommend you choose a unique accommodation option to experience the Gatlinburg atmosphere. Feel like a complete outdoorsman in the 21st Century and rent some cabins; just hit the search bar and type cabin rentals gatlinburg tn. And you can see multiple options at your fingertips.  Most properties are in the heart of the mountains with access to luxurious amenities, such as jacuzzis and tennis courts. Therefore, you can reap the benefits of indoor plumbing while toughing it out. For a more metropolitan visitor, there are hotels in downtown Gatlinburg with modern decorations and furnishings. Or you can experience the majesty of the Tennessee night sky next to a campfire while roasting marshmallows in Greenbrier Campground. The sky's the limit!
Dining options
This family destination offers a bevy of dining options. While there are some fine dining establishments for discerning restaurateurs, casual restaurants are the real gems. Head to the Timber's Log Cabin for a bite to eat. The Suzy Q is a hearty meal fit for weary hikers and adventurous tourists. Morning enthusiasts can visit Crockett's Breakfast Camp to sample delectable breakfast fare fit for true mountain men.
Attractions
We never knew moonshine could be misty, but the old stone and wood distillery made us true believers. The bartenders are a hoot, and they help you sample ten types of moonshine while enjoying live bluegrass. And these bands are the real deal. Monroeville is a Grammy-nominated band that can help you pass the time while sipping on your drink. For a high-brow experience, visit the art galleries at Arrowmont. You can also enroll in art and crafts workshops for a quality cultural distraction.
Experiences
Gatlinburg has a thriving theatre scene. The Fanny Adams Theater is the oldest purveyor of musical comedies in the area. Conservatively priced at $23.12, these shows are two hours of prime comedy entertainment. The best thing is that they are child-friendly. You can also ride the aerial tramway to the Ober Gatlinburg ski resort and amusement park for a fun-filled day of rides and wildlife encounters.
This kitschy and campy location is a wild ride of the hilarious and weird side of America. The boisterous dining scene and family-friendly entertainment options make Gatlinburg an eclectic mix of sounds, tastes, and experiences.
Pigeon Forge
Pigeon Forge is a small town that packs a punch. With several family fun options and wineries and breweries for adults, this location can satisfy everyone. New visitors can enter a world of fun, while returning tourists can find new things to explore. Best known as the home of Dollywood, the city has many attractions and experiences.
Lodging options
Some locations offer family lodgings with bunk beds and transportation to theme parks. However, the resort is not as glossy as other options with limited amenities. Late-night walkers who cannot find other rooms can head to the local bread and breakfast. These budget-friendly accommodations also include free breakfast options for hungry travelers. Elves can also visit the delightfully kitschy Christmas-themed hotel in Pigeon Forge. The Inn offers a singing Santa and a glockenspiel clock for year-round Christmas cheer.
Dining options
The Local Goat offers made from scratch menu items with locally sourced ingredients. Imagine biting into juicy burgers dripping with pimiento cheese and bacon fat while sipping craft beer under the Tennessee sky. Visitors can also taste some southern comfort food at the pocket-friendly Old Mill with mains for as low as eleven dollars. These dining options can satisfy even the pickiest of eaters.
Attractions
The Parrot Mountain and Gardens, five miles out of Pigeon Forge, has unique birds and scenic gardens over 4 acres of land. This hidden gem is home to toucans, magpies, cockatoos, and parrots. Children take the opportunity to feed some birds and take photos with them. Outdoorsy people can go to the Gravity Park and experience the only zorbing park in America. Climb into an 11-foot ball to roll down hills and run across open fields.
Experiences
We cannot mention Pigeon Forte without talking about Dollywood. This amusement park boasts more than fifty different rides, with unique attractions such as the Wild Eagle and Barnstormer. With the two-day pass, visitors can explore the craft shops and shows. Elvis still lives in this part of the country, and he has regular appearances at the Memories Theater show. The authentic tributes to performers have audiences raving and thrills guests. For the low price of $29.95, visitors can sit through a two-hour performance of musical genius.
Home to thrilling rides and marvelous vistas, Pigeon Forge is a cacophony of excess. The home of Dolly Parton has several things to offer, from restaurants to family-friendly parks. With larger-than-life experiences and scenic outdoors, every visitor can appreciate this tourist destination.
Conclusion
With most international borders still closed to tourists, now is the time to explore national destinations. Spring is the best time to visit these destinations to see the 1,500 species of flowers in the Great Smoky Mountains. These inconspicuous spots are gourmet adventures that combine natural beauty with a sophisticated atmosphere. Avoid tempting fate with international travel by heading to domestic locations to decompress and visit these top attractions in Gatlinburg and Pigeon forge to rejuvenate your mind.