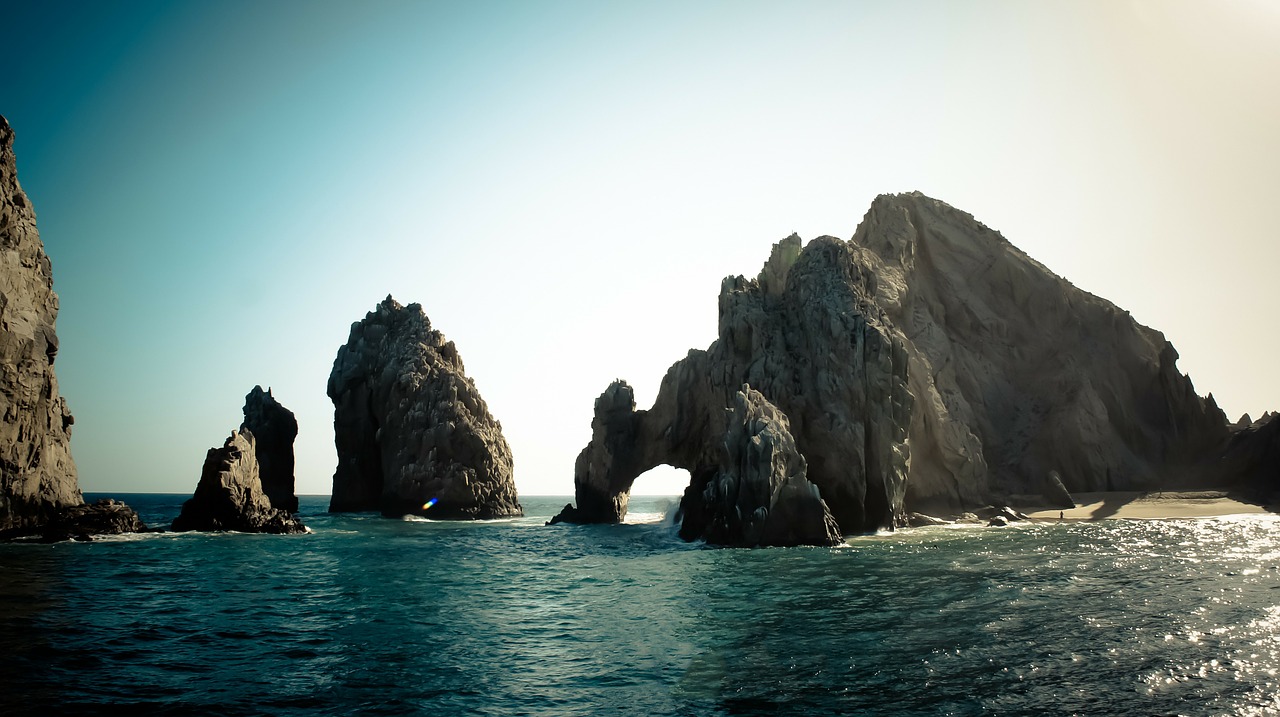 Top 5 Los Cabos Beaches for a Perfect Honeymoon Vacation
A short getaway for a couple after their wedding is absolutely necessary to spend some quality time together as husband and wife.  Picking up a dreamy destination for a honeymoon will help you relax after all the stress from the wedding while letting you spend a few romantic days with your spouse. Los Cabos has become one of the most popular honeymoon destinations because of its many luxury resorts and unparalleled adventures. With stunning beaches that offer various activities and scenic landscapes, Los Cabos is paradise for the newlyweds. Here are the top 5 Los Cabos beaches that you can pick for your honeymoon in Mexico.
Chileno Beach
One of the most perfect destinations for your honeymoon would be Chileno in Los Cabos. It's a secluded beach with crystal clear waters with a calm and relaxing environment around it. This place is famous for its diverse range of coral reefs that encourage you to snorkel in its waters to explore them. There are a number of luxurious resorts in and around this beach where you can put up. Rated among the top 5 Los Cabos beaches, Chileno lets you be yourself. You can go swimming in its waters or just relax under a palm tree.
Palmilla Beach
The brilliant blue waters of Palmilla beach is an all-time favourite of the people who visit this place. The beauty of this is simply breath-taking and the humble nature of the locals makes your feel warm and welcomed. The waters of the sea are calm and warm where you can spot the whales and other marine wildlife. You can rent the beautiful ocean view villas and enjoy a luxurious stay with your spouse. You can also indulge in some fishing or water sports if you like.
Medano Beach
The Medano Beach in Los Cabos is every couples dream honeymoon destinations. It is the perfect blend nature and urbanization. The beachside is lined with several bars and restaurants that offer you some of the most delicious food. There are several water sports that you can indulge in if you like a little bit of adventure.  The soft sand along with crystal clear waters will tempt you to go for a swim along with your spouse and enjoy the best of the marine ecosystems. You can also watch the sunset from Medano Beach which is known for its magnificent sunset views.
Santa Maria Beach
The Santa Maria Beach in Los Cabos is famous for its scenic landscapes and placid waters that attract several couples for their honeymoon.The beach is shaped like a horse shoe with light pink sand and surrounded by exotic cactus covered cliffs that make a spectacular backdrop against the blue waters. This place is also a fish sanctuary and therefore snorkelling is a must if you want to witness the colourful school of fish along with beautiful white corals. You can stay at the luxury resorts nearby and enjoy a fabulous honeymoon with your spouse.
Lover's Beach
The Lover's Beach is located at a short distance from the Medano beach and you can reach this beach via jets skis, kayaks and water taxis. True to its name, it is the perfect spot for love birds to enjoy some quality time beside its clear green luminescent waters. It also has a few rugged cliffs along the coastline that add to the mystery and beauty of this place. Water sports such as swimming and snorkelling can be done or you can just relax and witness the union of the waters from the Gulf of California and the Pacific Ocean.