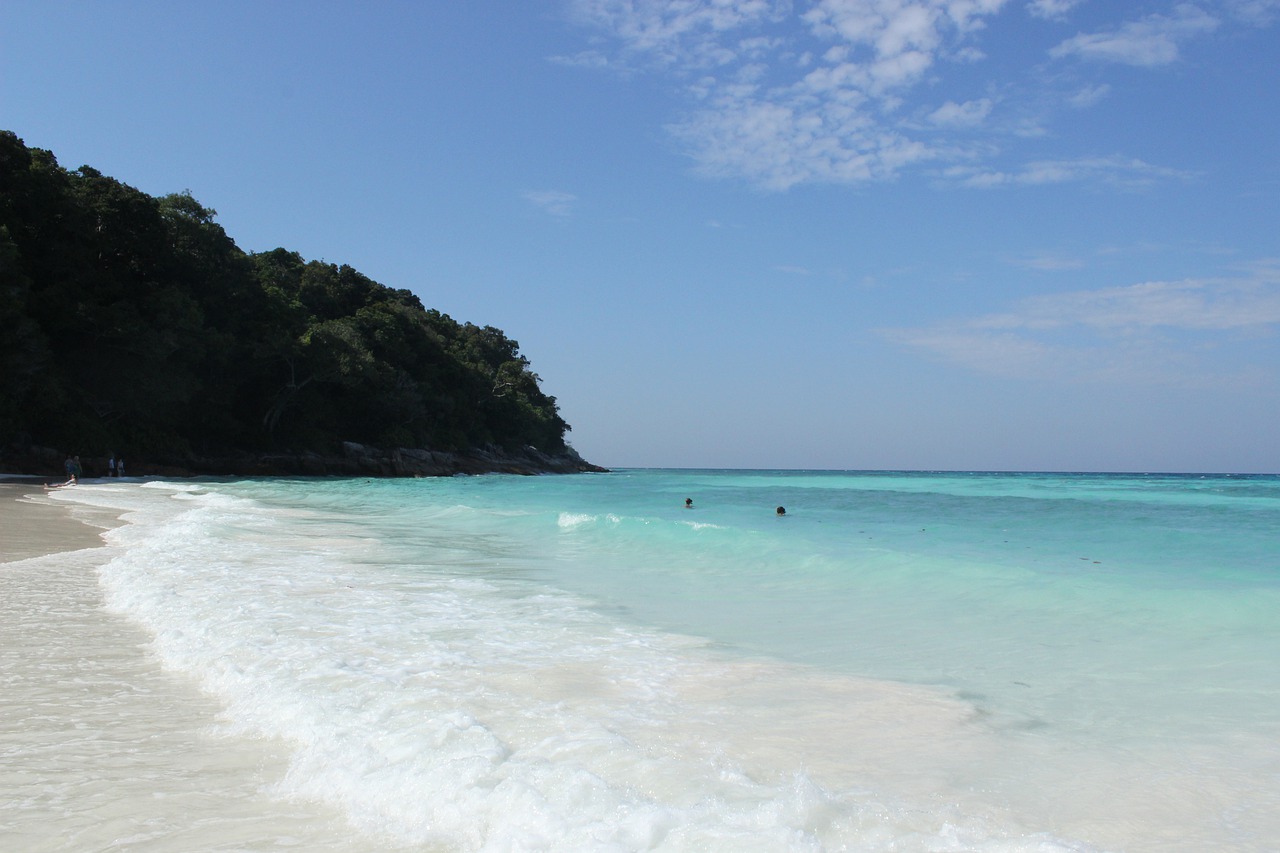 Top 5 beaches in Thailand
Thailand or formerly Siam is a nation located in the southeast of Asia. The country has a mixed heritage and an interesting culture. Several distinct geographical regions such as highlands, plateaus and coasts dominate the landscape. Most of the country has a tropical savanna climate and experiences three major seasons. Tourism makes about 6% of the country's economy and it was the most visited country in 2013.Cultural, natural and historical sights attract visitors and a lot of them head to the coastal areas. Thailand can be a beach goers paradise and you have a varied list of things you can do there. The beaches are quite popular with tourists and here are the top 5 beaches in Thailand.
Thong Nai Pan Noi
Located on the eastern shore of Koh Phangan Island, the tranquil Thong Nai Pan Noi offers a good spot to chill and sunbathe. One can get there by car or by boat from Rin or Chaloklum beach. The crescent-shaped beach is surrounded bya few accommodations from family-owned bungalows to upscale retreats. The nearby village gives off a bohemian vibe and is attractive to backpackers. With a backdrop of jungled mountains and white sands, the azure waters are inviting. The sand gently slopes down where one can float in the clear waters. The town center has a lot of restaurant choices, boutiques and spas. This is why the beach is very popular with those who love to explore locally.
NaiHarn Beach
The NaiHarn is one of the most popular beaches in Thailand and it can get quite crowded. Situated in Phuket, it is popular because of its suitable climate and weather – making it excellent for year-round trips. Gentle waves, white sands and crystal-clear waters welcome you here. The beach is in a protected bay with restaurants, hotels and shops nearby. A Thai temple is located close by,which visitors can see. They can also enjoy a beach massage and just enjoy the experience. There are other beaches nearby as well which is an added advantage. NaiHarn also has a sandbank that creates fast wave rides and is a favorite with professional surfers. One of the best surfing beaches in Asia, it isn't too crowded and has enough water for surfers and waves.
Phra Nang Cave Beach
The southern piece of Railway Bay, the Phra Nang Beach can be accessed only by a long tail boat. It is a 20-minute ride away from Ao Nang in Krabi. The cliff outcroppings and shallow waters are loved by families and couples. Enjoy the velvety sand or take up water sports when you are there. You can go kayaking, snorkelling and explore the limestone karsts or the corals. Visitors also have the option of rock climbing on the cliffs. There is a resort where you can get some privacy. Some short trails can lead you to caves which you can explore at your convenience.
Bottle beach
The Bottle Beach in Koh Phangan isnaturally beautiful. During peak seasons, this area can be crowded but can be extremely tranquil during the offseason.The beach is populated during the daytime, but if you stay overnight, you can have it to yourself. There are quite a few bungalows on the beach that give shade to visitors. Although the beach is hard to reach, it is worth it all. The water is very clear, even on an overcast day and this makes it an excellent chilling spot.
Hua Hin beach
The Hua Hin beach has a relaxed atmosphere which isn't too common at other beaches. Around four kilometres of beachfront has something for everyone. It has activities such as pony rides, banana boats, parasailing and windsurfing. At the far end of Hua Hin is the Suan Son beach and if you want to explore something for a day trip, then the Sam Roi Yot National Park with the Laem Sala beach is not too far. It is one of the top 5 beaches in Thailand with staying options nearby, restaurants, shopping and golf courses.